Saweetie Drops New Track "Get It Girl" for Final Season of 'Insecure'
First heard earlier this month in a Beats by Dre commercial.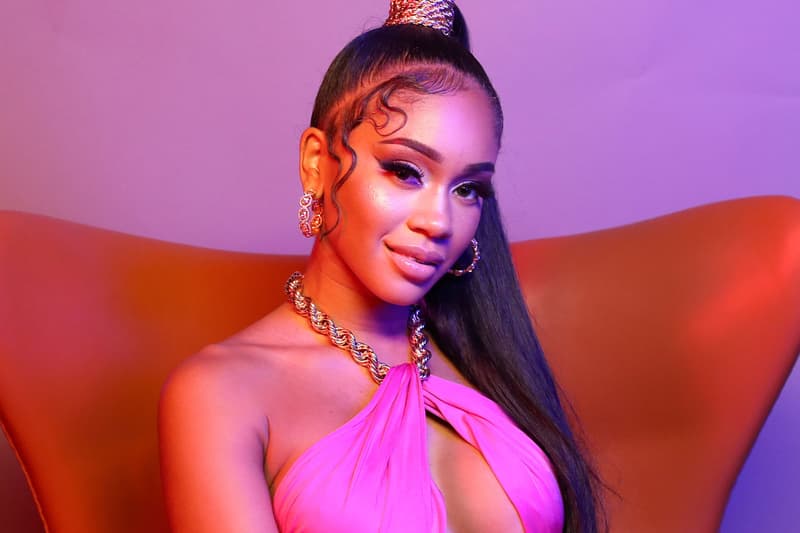 Ahead of her debut on Saturday Night Live, Saweetie has dropped off a new track, titled "Get It Girl," which arrives as part of the soundtrack for the final season of HBO's Insecure.
The single was first teased earlier this month in the backdrop of a new Beats by Dre commercial. Fans originally thought the song would land on the vocalist's highly-anticipated debut full-length album before discovering that it showed up on the soundtrack for the aforementioned HBO title.
"I'm good in any hood but it's love in The Bay," the Santa Clara native sings in homage to her hometown on the track. Following an addictive chorus, Saweetie ties up the second verse with a confident conclusion: "If you got a problem with it, you can come and get the hands."
Later this month, Saweetie is slated to make her debut as the musical guest for Saturday Night Live on the show's November 20 episode, which will be hosted by Shang-Chi star Simu Liu. Previously, Saweetie performed alongside Brazilian singer Anitta on The Late Late Show With James Corden, where the duo delivered a live rendition of "Faking Love."
Listen to Saweetie's new track "Get It Girl" below.
Elsewhere in music, Juice WRLD's posthumous album Fighting Demons has received a release date.