Celebrate Hip-Hop History Month With Riley Wallace's 'Hip-Hop's Greatest Producers Coloring Book Vol. 1'
An entertaining and educational experience for fans of all ages.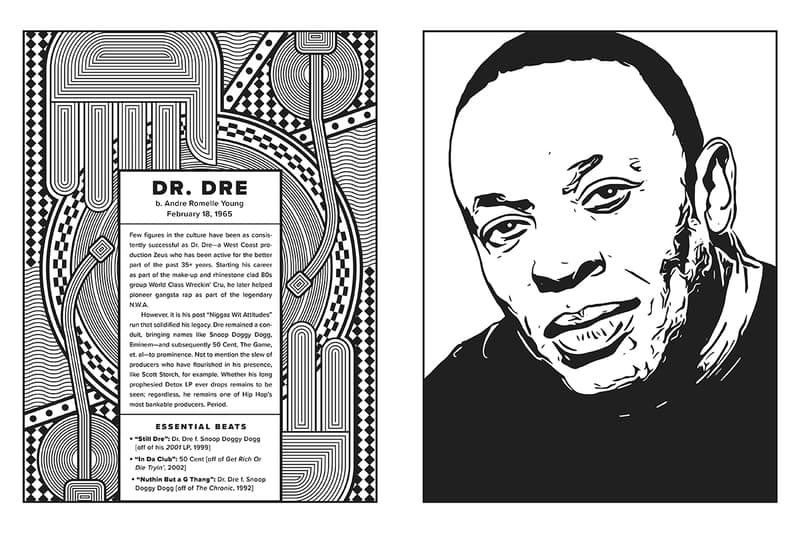 1 of 2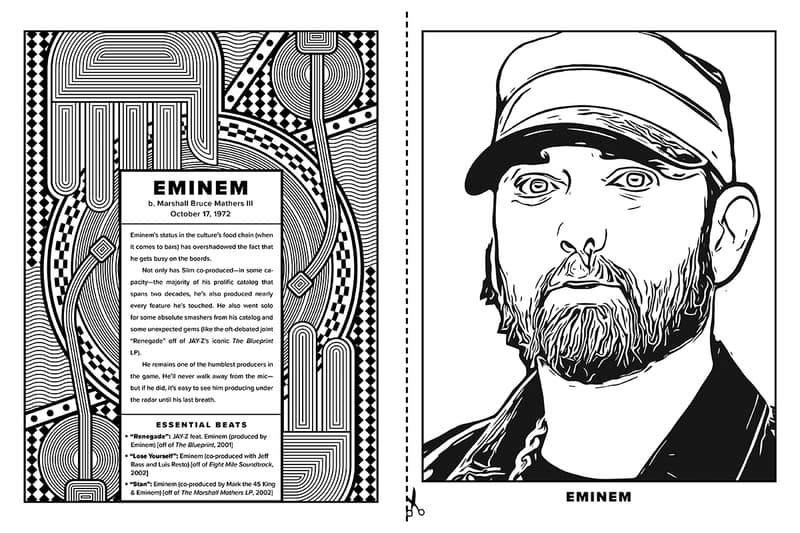 2 of 2
Riley Wallace has officially released Hip-Hop's Greatest Producers Coloring Book: Volume 1, a companion coloring book to From Boom Bap to Trap: Hip-Hop's Greatest Producers.
Written and illustrated by Wallace himself, the coloring book features black-and-white portraits of icons such as Pete Rock, RZA, Dr. Dre and DJ Premier as well as influential yet slept on beatmakers including Easy Mo Bee, Large Professor, Missy Elliot and Larry Smith, along with a brief page of their history and a list of essential beats. Hip-Hop's Greatest Producers Coloring Book: Volume 1 promises to be both entertaining and educational to people of all ages, and arrives just in time to celebrate Hip-Hop History Month.
Take a look at the full list of producers included below, and purchase a copy on the Hamilcar Publications webstore.
Alchemist
Beatnuts
Buckwild
Dilla
DJ Muggs
DJ Premier
Dr. Dre
Easy Mo Bee
Eminem
Erick Sermon
Havoc
Just Blaze
Kanye
Large Professor
Larry Smith
Madlib
Marley Marl
Metro Boomin
MF DOOM
Missy Elliot
Neptunes
Pete Rock
Q-Tip
Rick Rubin
RZA
Swizz Beatz
The Bomb Squad
Timbaland
Trackmasters
Tyler, The Creator
Elsewhere in music, Saweetie is set to appear as a musical guest on SNL.