'Spider-Man: No Way Home' New Poster Brings Its Villains to the Fore
The (almost) Sinister Six are here to cause havoc.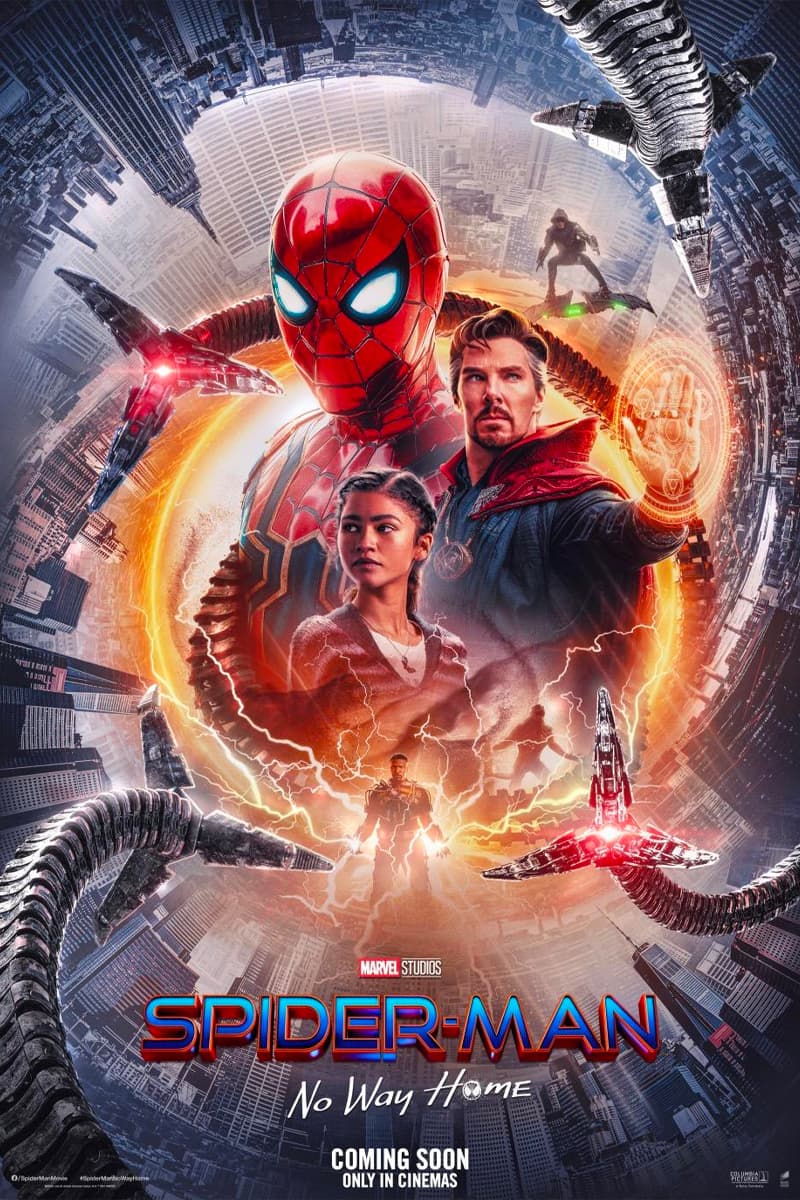 With less than a month until its release date, the highly anticipated Marvel Studios flick Spider-Man: No Way Home has now dropped another new poster, this time showcasing all of the main villains of the upcoming movie.
Just like you've seen in the recent second trailer, the poster features almost all of the Sinister Six, including Willem Dafoe's Green Goblin, Jamie Foxx's Electro, Alfred Molina's Doctor Octopus, Thomas Haden Church's Sandman, and Rhys Ifan's Lizard. Of course, right in the center is also Tom Holland's Spider-Man himself accompanied by his Benedict Cumberbatch's Dr. Strange and Zendaya's MJ.
With the multiverse now in play, there's also been rumors seemingly confirmed by on-set photos that both Tobey Maguire and Andrew Garfield will be reprising their roles as the titular hero, albeit from their own franchises back in 2022 and 2012. Both have continued to deny their involvement in the upcoming film, so fans of the Marvel Cinematic Universe should definitely be on the lookout when Spider-Man: No Way Home hits theaters on December 17.
Elsewhere in entertainment, Disney seems to have cancelled Star Wars: Rangers of the New Republic.