Latrine Kicked Off the Premiere of 'Fairfax' By Putting Tastemakers in Beekeeper Suits
An unexpected drop from the streetwear brand at the center of the new Amazon Original Series.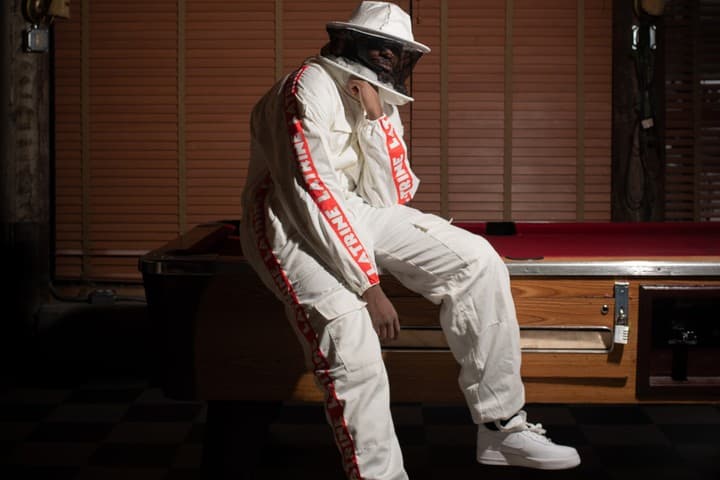 To mark the premiere of the Amazon Original Series, Fairfax, the streetwear brand Latrine released a curious drop: a branded beekeeper suit. Those attuned to the style set on social media may have seen stylists, designers and sneakerheads rocking the unexpected 'fit, making it seem that Latrine is a notable brand you should know but have never heard of — and that's true. The label is prominently featured in the series as a popular, top of the echelon streetwear giant that holds great influence over the show's fashion-obsessed characters.
View this post on Instagram
However, Latrine is not all fiction, making its way from the series into real life by way of collaborations with the likes of Dr. Phil and even an unboxing video on HYPEBEAST. Translating the brand's less-than-serious approach to the real world, the beekeeper suit had social media abuzz (no pun intended) when people like The Shoe Surgeon, Avani and Christina Paik took to their Instagram stories to show off the head-to-toe ensemble. Even Supreme Leaks News and stylist Nick Kosta shared the release on their feeds. While it's hard to tell what Latrine will do next, it's certain that we can expect the unexpected.
View this post on Instagram
To learn more about Latrine, tune into Fairfax, which is streaming now on Prime Video.