Apple's Most Back-Ordered Product is its $19 USD Polishing Cloth
The wait time is currently 10 to 12 weeks.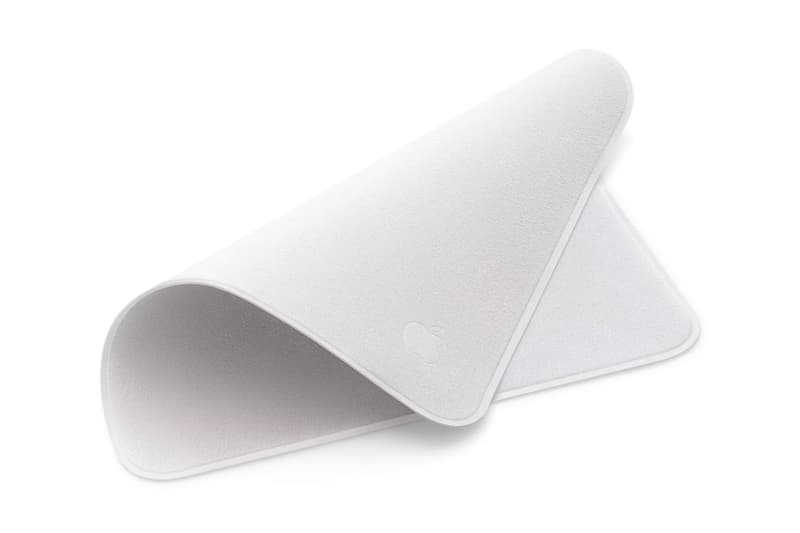 While the tech industry continues to struggle with chip shortages, it would be reasonable to assume that Apple's mechanical products would be the hardest to get it. However, The New York Times recently reported that Apple's most back-ordered release is in fact its $19 USD Polishing Cloth.
For those that want to purchase the cloth on Apple's website, the wait time is currently 10 to 12 weeks, meaning the product will arrive sometime early next year. The 6.3-by-6.3-inch square cloth is made with "soft, nonabrasive material" and was originally designed specifically for the nano-texture glass on the Pro Display XDR screens found on the next-gen Mac Pros.
While $19 USD may seem like an exorbitant price to pay for a polishing cloth when similar alternatives are available for a fraction of the price, Apple's legions of loyal supporters are clearly sold, with some driven by the product's functionality and others by its meme potential. "It's just a point of sheer excess," consulting firm director Albert Lee told the New York Times of his purchase.  "I just spent $4,000 on a laptop. What's another $19?"
Got these EASY at the Apple Store. They had tons of inventory. Unfortunately, they had run out of stock for the Polishing Cloth—definitely gonna be one of Apple's best selling products this year. I mean, just $20 for a small micro-fiber? A bargain! pic.twitter.com/w61Msrf7fc

— Quinn Nelson (@SnazzyQ) October 26, 2021
It's Diwali Cleaning Time. ?

Thought to order a few Apple Polishing Cloth & the delivery will happen in 2022. ?

Looks like everyone has started safai a little early :) pic.twitter.com/IUyT2gluI6

— Amit Bhawani (@amitbhawani) October 29, 2021
In other tech news, Facebook's Oculus Quest line rebrands as Meta Quest.