Spotify Reports Netflix's 'Squid Game' Has Inspired Thousands of Playlists
There are over 22,500 themed playlists about the K-drama series.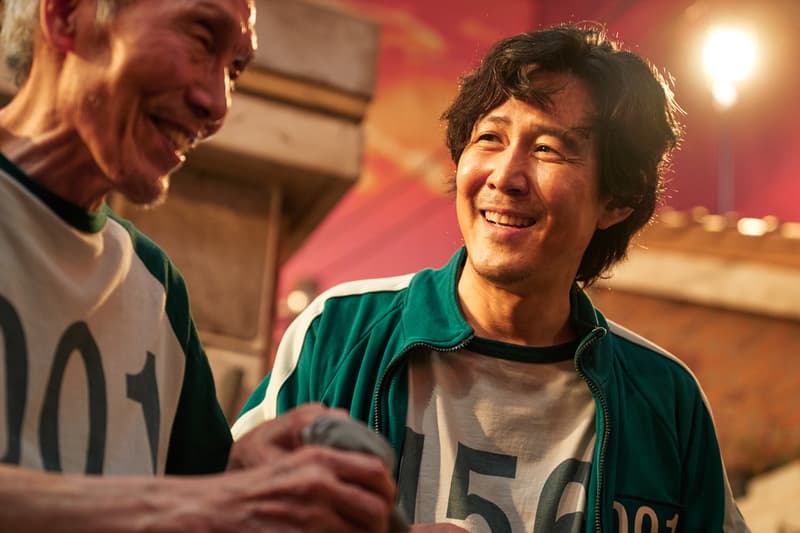 Spotify has revealed that there are over 22,500 playlists inspired by Netflix's K-drama Squid Game.
The hit survival series made its debut on the streaming platform a little over two weeks ago and has already become one of Netflix's most popular shows in history, with businesses designing real-life versions of the honeycomb challenge featured in the show and one toy company even creating replica figures of the animatronic doll from its first episode.
A testament to how Squid Game is truly taking over the world, the United States leads as the country generating the most themed playlists, followed by the United Kingdom, Germany, Australia and the Netherlands.
Those who have watched the series will likely find it fitting that one of the most popular songs added to the playlists was Rockwell's "Somebody's Watching Me." In turn, streams of the 1984 single increased by nearly 1,000% in the past week.
Other tracks included on playlists spanned themes of money and competition, including "National Anthem" by Lana Del Rey, "Rhinestone Eyes" by Gorillaz and "Money, Money, Money" by ABBA.
Die-hard Squid Game fans are even listening to classical compositions from the show's soundtrack. Streams of Tchaikovsky's "Serenade for Strings in C Minor" are up by 50%, as well as compositions from Haydn and Strauss.
Meanwhile, those interested in hearing music exclusively off of Squid Game's original soundtrack can listen to the contributions of South Korean composer Jung Jae-il on his Spotify.
In other music news, Cordae dropped a new single and music video for "Super."