Elon Musk Receives Approval to Build Boring Company Tunnel System In Las Vegas
51 stations across 29 miles.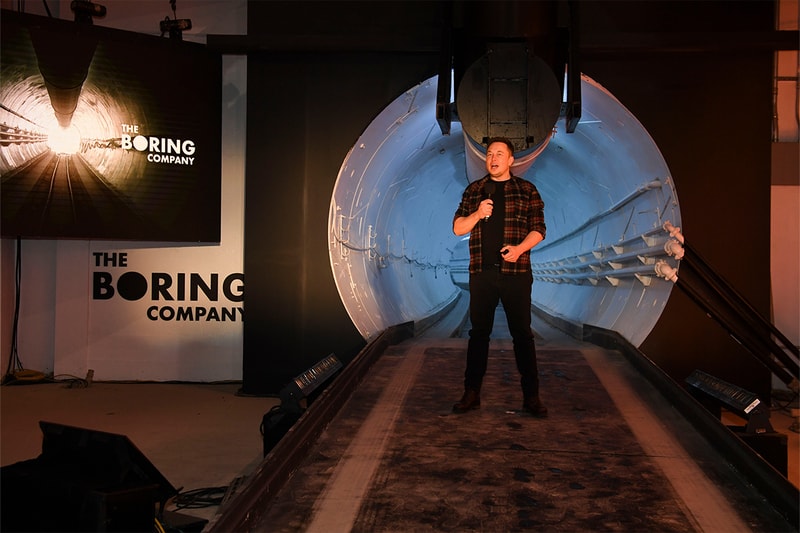 Local officials in Las Vegas have now approved Elon Musk's The Boring Company to build a new tunnel system underneath the city.
The transportation firm has been working on its plans for Las Vegas for several years now and currently runs a smaller tunnel system underneath the city's main Convention Center, but its newly approved plans are much more ambitious. Dubbed the "Vegas Loop," the new tunnel system will span across 29 miles and offer 51 different stops for passengers on board its Tesla vehicles, covering popular locations including various hotels and casinos on the Las Vegas Strip, the new football stadium, McCarran International Airport and of course, the Las Vegas Convention Center.
Nevada's Clark County predicts that the entire Vegas Loop will support as many as 57,000 passengers and trips between the airport and the Convention Center would cost around $10 USD and take as little as just five minutes. For more reference, the 3.6-mile journey from the football stadium to the Convention Center will take only four minutes at a price of $6 USD.
Expanding and moving forward with plans for the "Vegas Loop." #ClarkCounty Commissioners just approved an agreement with the @boringcompany to establish and maintain a transportation system that will go under the Las Vegas Strip. It will also go to @AllegiantStadm and @UNLV. pic.twitter.com/2ju3xcFq7O

— Clark County Nevada (@ClarkCountyNV) October 20, 2021
In other related news, NASA has released a brilliantly colorful video envisioning the future of space travel.