Burger King Korea Launches "Real Dogpper" Dog Menu
Made with fresh quality ingredients that can be consumed by humans.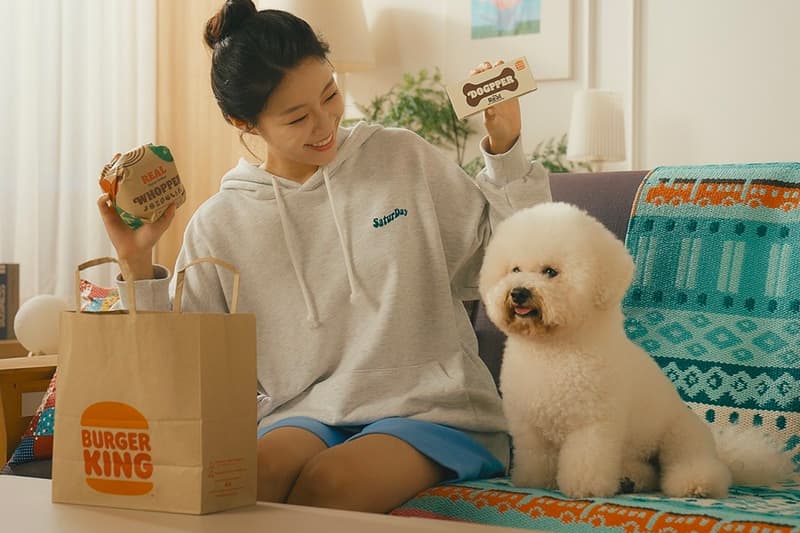 Burger King Korea partnered with Harim Pet Food to launch a dog menu called the "Real Dogpper" that utilizes quality ingredients to produce safe and fresh treats that can even be consumed by humans.
The Korean food company is known for its ped food subsidiary in producing human-grade feed. "Real Dogpper" is a collaborative menu that was completed at a human-grade level sans any synthetic preservatives structured around the successful consumer campaign in 2019. Made up of 100% human-grade raw materials, high-quality protein raw beef and superfood oats with an increase in product size, the two companies kept health as the top priority while still considering the taste. The menu includes a pet-friendly version of its classic Whopper as well as a flame-grilled meat-flavored bone.
"Burger King is focused on providing the best dining experience to consumers," said Young-ju Moon, CEO of Burger King Korea. "I hope that Burger King can contribute to the realization of happiness that can be enjoyed with companion animals."
Over in America, Burger King is testing out Impossible Nuggets and launched its new Ghost Pepper Nuggets.