Asahi Super Dry Brings "Perfect Pint" Pouring Technology to the U.K.
Set to roll out across the nation next year.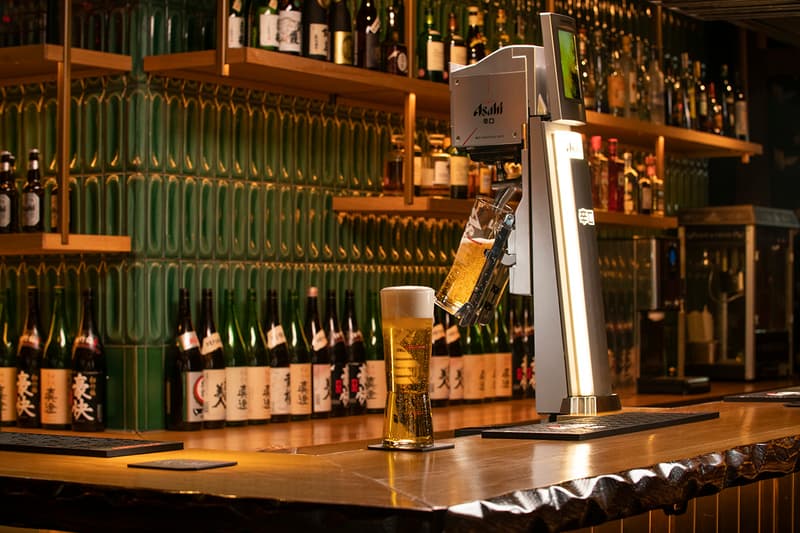 Asahi Super Dry has announced plans to bring its latest draught innovation from Japan to the U.K. with its Auto Pour Units. The new technology is designed to give customers the "perfect pint," with its button-operated system moving the glass into the perfect angled position for the pour.
Launching the new innovation in the U.K., Asahi U.K.'s Global Brands Director Jonathan Norman said, "We're excited to bring a taste of modern Japan to the U.K. with the launch of the Auto Pour Unit, a tool created to help bartenders provide an even better experience of Asahi Super Dry. The new technology guarantees high quality and the ultimate precision, whilst driving theatre at point of purchase."
The Auto Pour Units roll out has begun, with five locations in London — including Flesh and Buns in Fitzrovia, Untitled in Dalston and Inamo in Covent Garden — currently utilizing the technology. More locations across the country will also begin using the Auto Pour Units next year.
DISCLAIMER: We discourage irresponsible and/or underage drinking. Drink responsibly and legally.
In other food and beverage news, Bud Light Seltzer has been dressed up in the new Ugly Sweater pack.