Slick Rick Discusses His Love for Clarks Originals Wallabees and New 'Mind-Body-Sole' Mini-Documentary
The legendary rapper riffs on his long history with the brand in an exclusive Q&A with HYPEBEAST.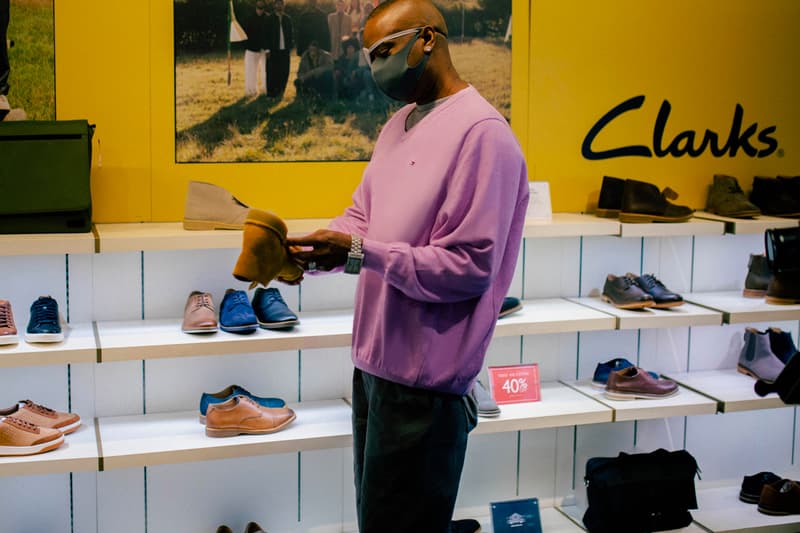 For Slick Rick, longevity and creativity go hand in hand. The legendary rapper's first studio album, Midas Touch, released in 1988, and in more recent years he's released two-part videos and dropped a 38-song "The Ruler's Storytelling Mix." Through it all, the London-Born, Bronx-raised wordsmith has stayed true to his shoe of choice: the Clarks Originals Wallabee.
Recently, Rick and Clarks Originals added yet another chapter to their relationship by teaming up for a mini-documentary dubbed Mind-Body-Sole. During the 1:45 clip, Rick traverses the Bronx streets he grew up in and hits the Garment District in Manhattan before heading back to the Boogie Down BX to show some love at the borough's military recruitment office, dropping off several pairs of Clarks Originals for a group of people he feels are underappreciated.
In celebration of the mini-documentary's release and his near-lifelong love for Clarks Originals, Slick Rick sat down with HYPEBEAST for a short-but-sweet exclusive Q&A. See what the Ruler had to say below.
---
HYPEBEAST: What did Clarks Originals mean to you growing up in London and then the Bronx?
Slick Rick: I remember seeing a Clarks commercial called "Average Boy" and the connection was instantaneous. That specific ad spoke directly to my fashion spirit, even as a youngster. Then I migrated from Mitcham Surrey to New York (specifically The Bronx) where I was surrounded by Jamaicans wearing Wallys. This just solidified my love affair with the brand.
Do you recall getting your first pair?
Yes. Circa 1982, low top Wallabees in black suede! Now that I think about it, that's almost 40 years ago …
Talk about the influence Clarks Originals has had on hip-hop style. Why have they been such a constant?
Hip Hop introduced Clarks to the world on a global scale. For me, the shoes are personal and my canvas feeds off the shoe. Clarks symbolizes comfort, yet at the same time they represent class and style — synonymous to the energy of what real hip hop is all about.
Wallabees and Desert Boots have always been a constant because they provide versatility. On a deeper level, I feel that the Wallabee is an extension of my persona, personality, purpose and my energy. Laid back, fly, comfortable and original! The Clarks brand is almost 200 years old, the longevity and integrity of the brand is unequivocally undeniable, original, and speaks for itself.
Why is the Wallabee such a great canvas for customization?
Its structure, baseline and form can be enhanced in many, many ways, [ranging] from prints to textures and colors. I love to dye, paint, refurbish, add to, or subtract from the shoe to reflect and express how I am feeling. When I wear my custom Wallys and folks see me, they know that heritage and upscale is in the building.
Storytelling has always been a key component of your music. Clarks are often shoes with a story as well. Why is storytelling so important in music and product?
Storytelling is life's journey. It's the ultimate form of art, be it visually or aurally. Storytelling is productivity. Storytelling allows both the creator and the listener to escape. Storytelling massages the mind and brain cells, heightens the senses and feeds what I like to call the entertainment chakra, AKA the soul. And everyone loves a great story!
Describe the Wallabee in one word.
Timeless!
For more footwear news, check out the latest installment of HYPEBEAST's weekly Best Footwear Drops list.