A 'Risk' Board Game TV Series Adaptation Is Currently in the Works
Brought to you by the creator of 'House of Cards'.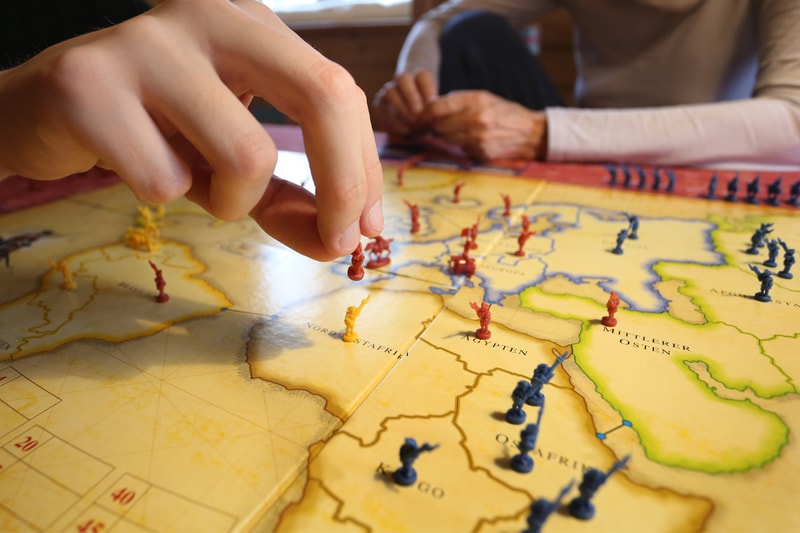 Netflix's House of Cards creator, Beau Willimon has officially announced a partnership with Entertainment One (eOne) to oversee the TV adaptation of the iconic Hasbro board game, Risk.
The news comes shortly after Hasbro-owned eOne, and Beau Willimon and Jordan Tappis' production company, Westward, signed a multi-year partnership deal. The Risk TV series will be eOne and Westward's first collaborative project. With multiple accolades under his belt, eOne president Michael Lombardo believes that Willimon is the "perfect partner" to re-envision the game that mixes the art of diplomacy and conquest. "In Beau, we've found an amazing combination of brilliant producer, singular creator, and avid fan of Risk. We can't wait to work with him and the rest of the Westward team to reimagine that brand and so much more," adds Lombardo. Willimon, an Academy-award nominee who also created Hulu's space drama, The First, will be writing the script for the series adaptation of the strategy game.
Willimon and Tappis stated, "All of us at Westward are thrilled to join forces with eOne to bring to life some of the most successful IP in the marketplace as well as partner on our extensive slate of scripted television shows. We're excited to develop Risk as our first project together."
The plot, casting details, as well as the release date for the series have yet to be announced. Other eOne projects for film and TV are currently in the works, including adaptations of Monopoly with Kevin Hart, Power Rangers with Jonathan Entwistle, Action Man, G.I. Joe, and Clue.
In other board game news, UNO celebrates 50 years with a new line of products.