Puerto Rico To Spend $8 Million USD to Rebuild the Collapsed Arecibo Telescope
Although the entire project will cost more money.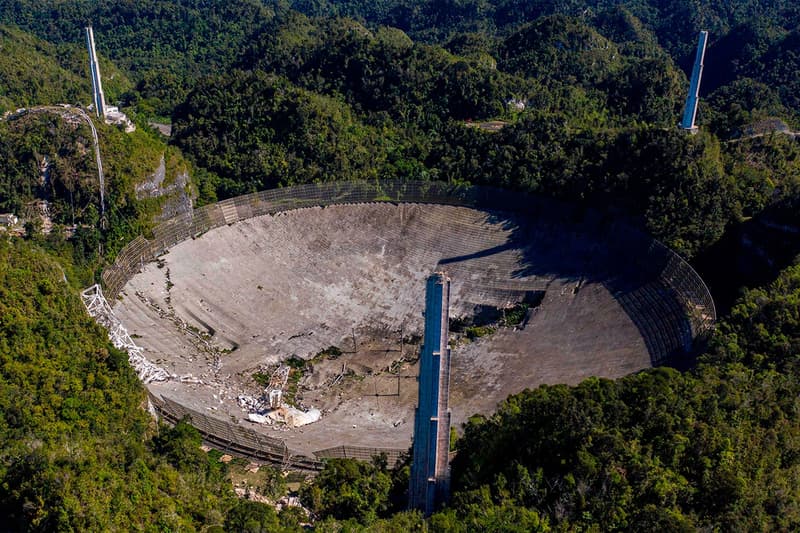 Puerto Rico has now pledged $8 million USD in order to rebuild the Arecibo Telescope which recently collapsed due to cable breakages back in early December.
The new sum comes from an executive order issued by the territory's Governor Wanda Vázquez Garced, who at the same time declared the site as a historic zone. "The government of Puerto Rico is convinced that the collapse of the radio telescope brings a great opportunity to redesign it taking into consideration the lessons learned and the recommendations from the scientific community to make it relevant for decades," said Vázquez Garced.
Despite committing $8 million USD, the amount will only be sufficient to get the rebuilding process started, covering the removal and disposal of old debris and the design of a new telescope. Due to the state of the site, reparations to the old telescope has been deemed inappropriate, meaning a whole new installation will have to be constructed from scratch.
"We have to rebuild. In the world of science, we lack an instrument like the one we had so we can continue making advances that are so important for humanity," the Observatory's director added.
Elsewhere in tech, Apple has taken down an iPhone app promoting secret parties during COVID-19.