Corner Store Studios Ramps Up New Gamer-Focused Civic Engagement Project
Introducing Ready Player Vote, a new initiative that intersects gaming and activism.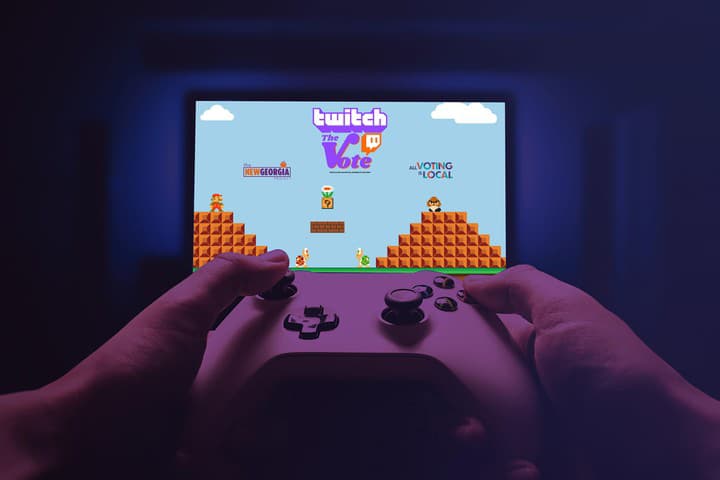 Every four years, there's a conversation about how to increase voter turnout by registering and engaging different demographics — young people, Black people, women, first-time voters, and so on. Very few people are talking about an ever-growing demographic, one that could potentially be the largest voting block in America: gamers.
Of course, gamers belong to all of these communities and more. And, just like elsewhere in our society, those intersecting identities play out in the gaming world, where the cultural divide between PC and console gamers falls largely along race and class lines. Gender bias in gaming has also long been a heated issue.
Corner Store Studios, a gaming social impact firm, approaches such topics by asking, "how can we do better culturally?" Its new initiative, Ready Player Vote, aims to engage gamers around the real issues affecting their lives. That means creating space for Black and Latinx gamers to take action around issues like policing, gentrification, immigration and so much more.
Ready Player Vote comes after a slew of successful initiatives that have created meaningful conversations within the gaming community. On Election Day 2020, Corner Store Studios partnered with New Georgia Project, a non-partisan voter engagement organization, for Twitch the Vote, the largest election-related stream ever on Twitch. Twitch the Vote was live for 12 hours and hit close to 1 million viewers. Corner Store Studios also organized Black Gamer Month in February 2020, which highlighted Black game developers, creative directors, executives — and led to the biggest Black gamer-cast ever.
Corner Store Studios is a personal endeavor for founder Marvin Bing, who grew up in the foster care system, cycling in and out of homes so much that he stopped unpacking his suitcase. Living in the inner city, the paths that he and others like him saw ended with either being dead or in jail — unless you were the one-in-a-million athlete who could go pro. Video games were one place where Marvin felt he could escape, where his choices mattered, where he could be in control and where he could succeed. While gaming has changed a lot with technology over the past 20 years, what hasn't changed is the sense of refuge and freedom that Black and Brown gamers in urban areas get out of it. Ready Player Vote will be an initiative tailored just for this community.
With important elections on the horizon, Ready Player Vote is launching this year to fuel engagement at the state and local level. To learn more, follow Corner Store Studios and Ready Player Vote on Instagram.