Baseball Card-Related Photos of Jackie Robinson and Babe Ruth Set To Auction
Expected to sell for $20,000 to $80,000 USD.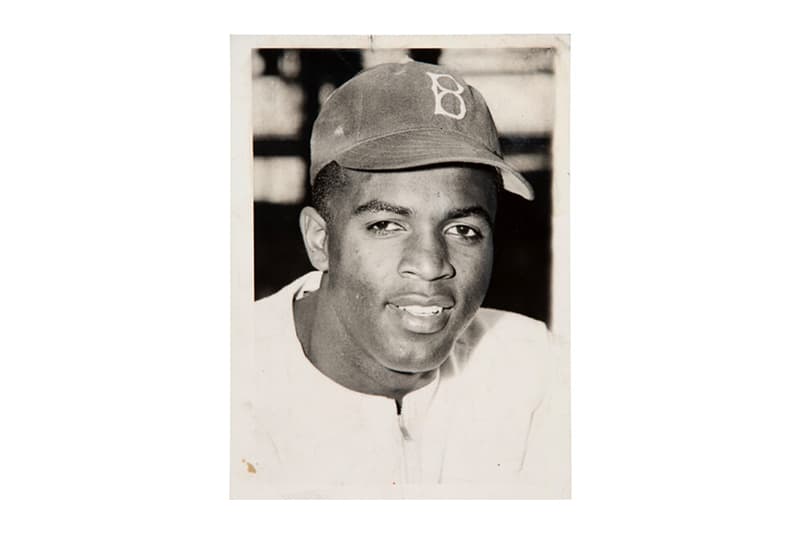 1 of 3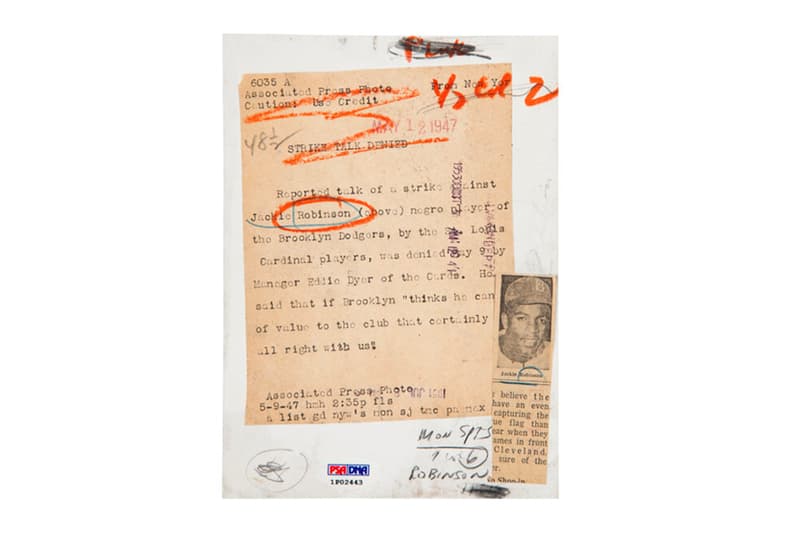 2 of 3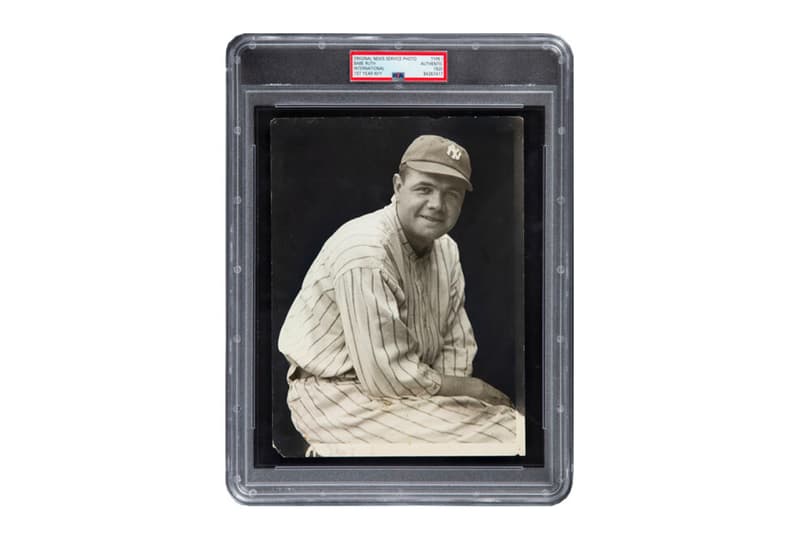 3 of 3
Jackie Robinson collectors are well familiar with his rookie card, whereby a copy of the baseball legend's Leaf Trading Cards photo will be put up for sale by Heritage Auctions.
The 70-year-old, 5 x 7 inches black and white image, is expected to be available to bid at Heritage Auction's Winter Platinum Night scheduled for February 20 and 21. The photo has been professionally authenticated by PSA/DNA, as well as assigned a Type I designation as a period original.
This particular image was used in an Associated Press news coverage of the Brooklyn Dodgers' series with the St. Louis Cardinals. The article dates back to May 9, 1947 and includes a caption of St. Louis' then-manager Eddie Dyer commenting on the rumors of potential boycotts due to happen because of Robinson's debut in the major leagues, "Reported talk of a strike against Jackie Robinson, negro player of the Brooklyn Dodgers, by the St. Louis Cardinals players, was denied today by Manager Eddie Dyer of the Cards. He said that if Brooklyn 'thinks he can be of value to the club that certainly is all right with us'."
Some baseball experts believed that the conversation listed on the back of the card was mere speculation, but nonetheless its existence as news coverage demonstrates the era's political climate and provides a historical insight into the segregation in sports at that particular point in time. The Jackie Robinson photo is expected to sell for at least $80,000 USD.
As well, the auction consists of another image of a young Babe Ruth circa 1920. In fact, this would be the exact 7 1/4 x 9 1/2 inches photo used to create Ruth's 1933 Buttercream card. The photo originated from Baseball Magazine where the back of the card includes a hologram that aligns the card's source to the famed publication. Babe Ruth's photo is expected to sell for $20,000 USD.
The Winter Platinum Night auction is set to open on January 29, 2021 at Heritage Auctions.
In case you missed it, The Rock's University of Miami card sold for $14,000 USD at auction.