Cynthia Chen's Rug Series Pays Homage To Iconic Snacks
Inspired by Asian snacks like Calbee Shrimp Chips, White Rabbit Candy, and Pocari Sweat.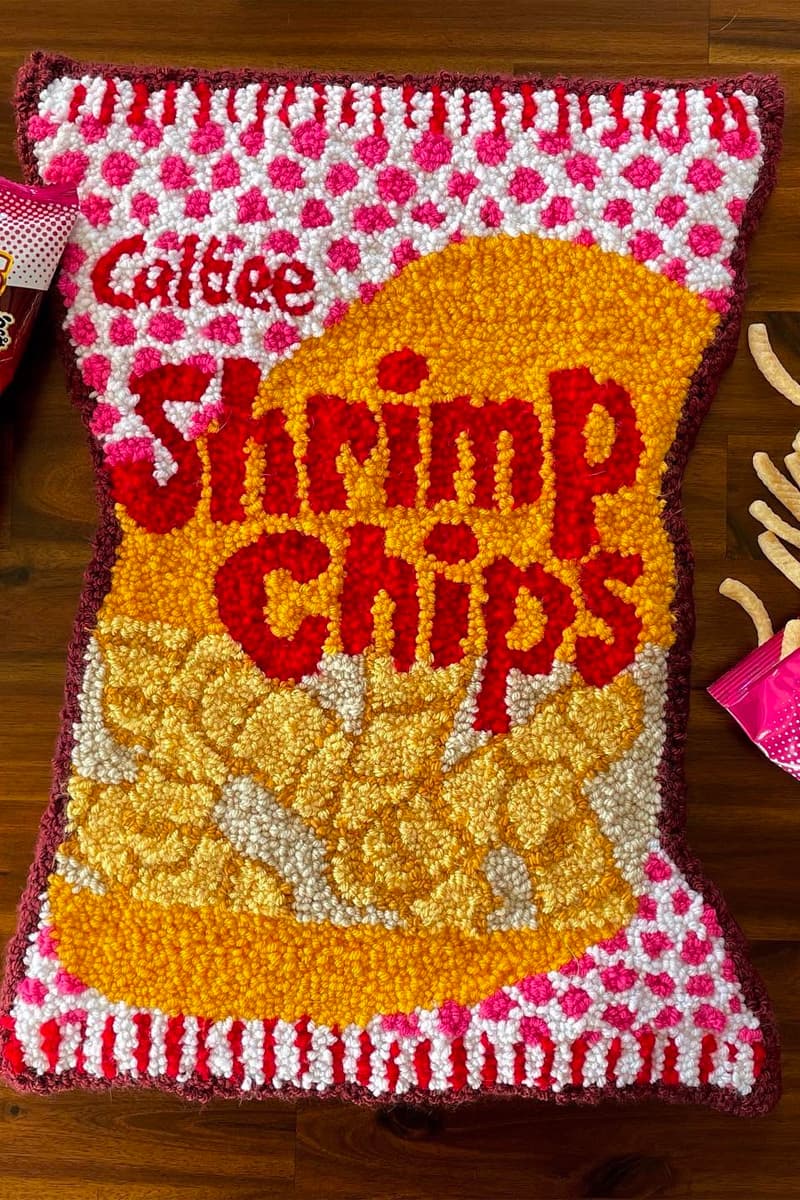 1 of 6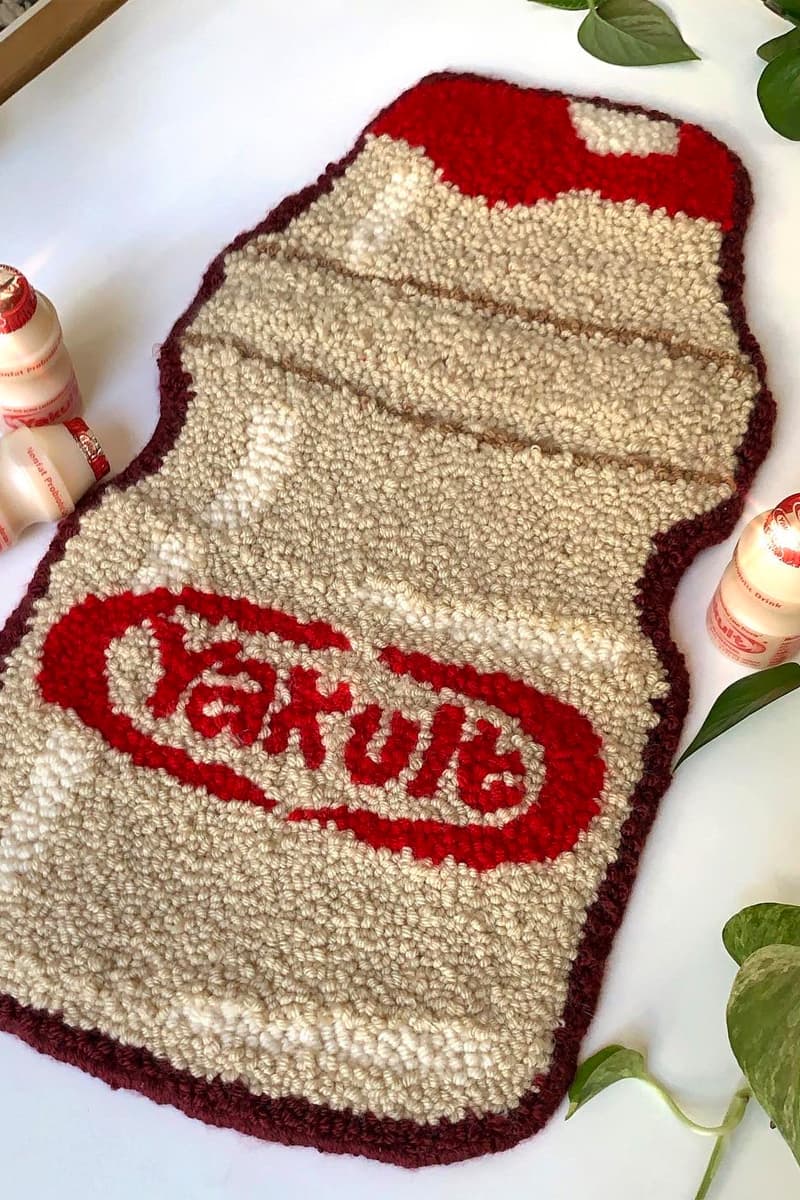 2 of 6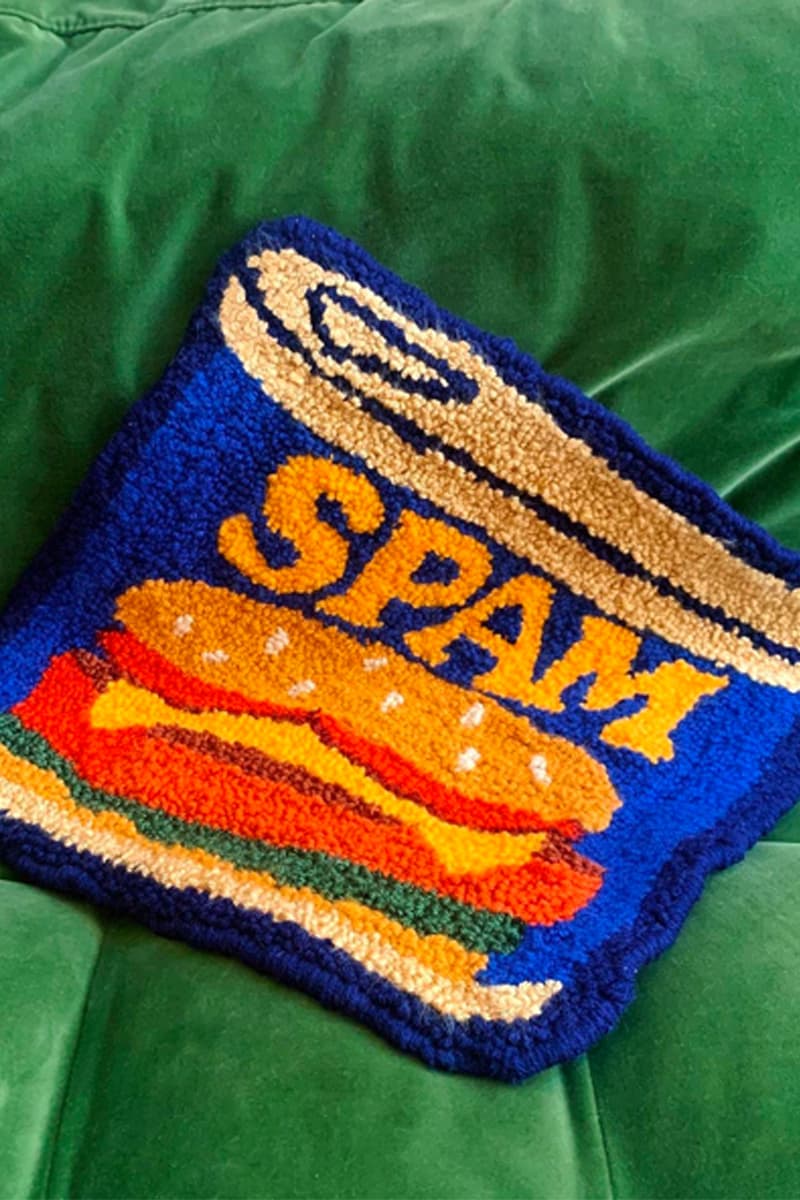 3 of 6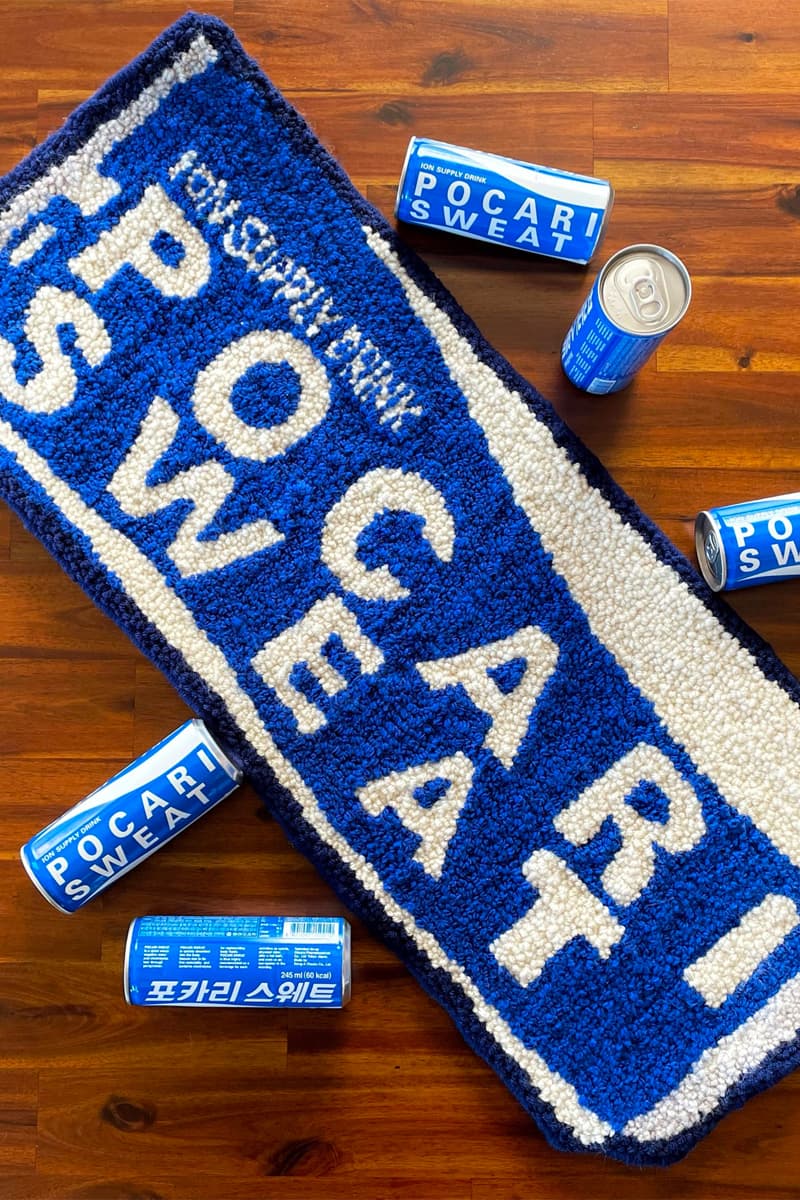 4 of 6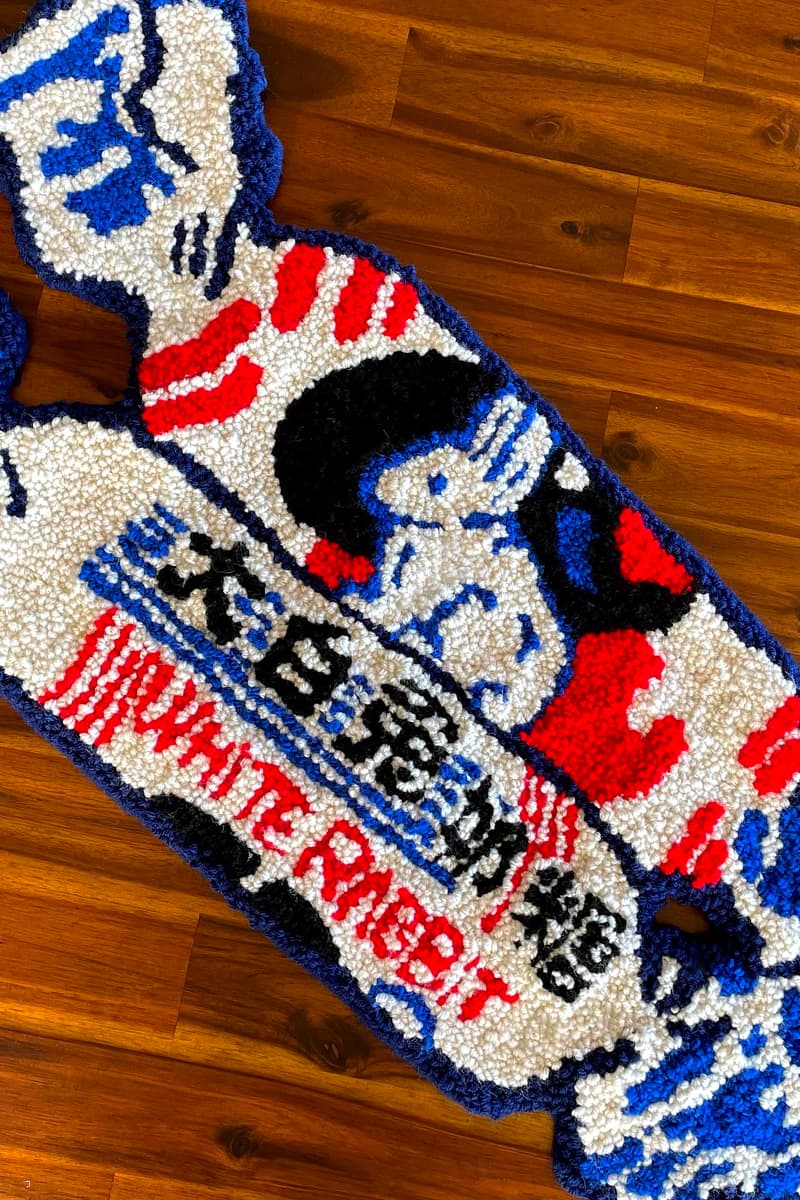 5 of 6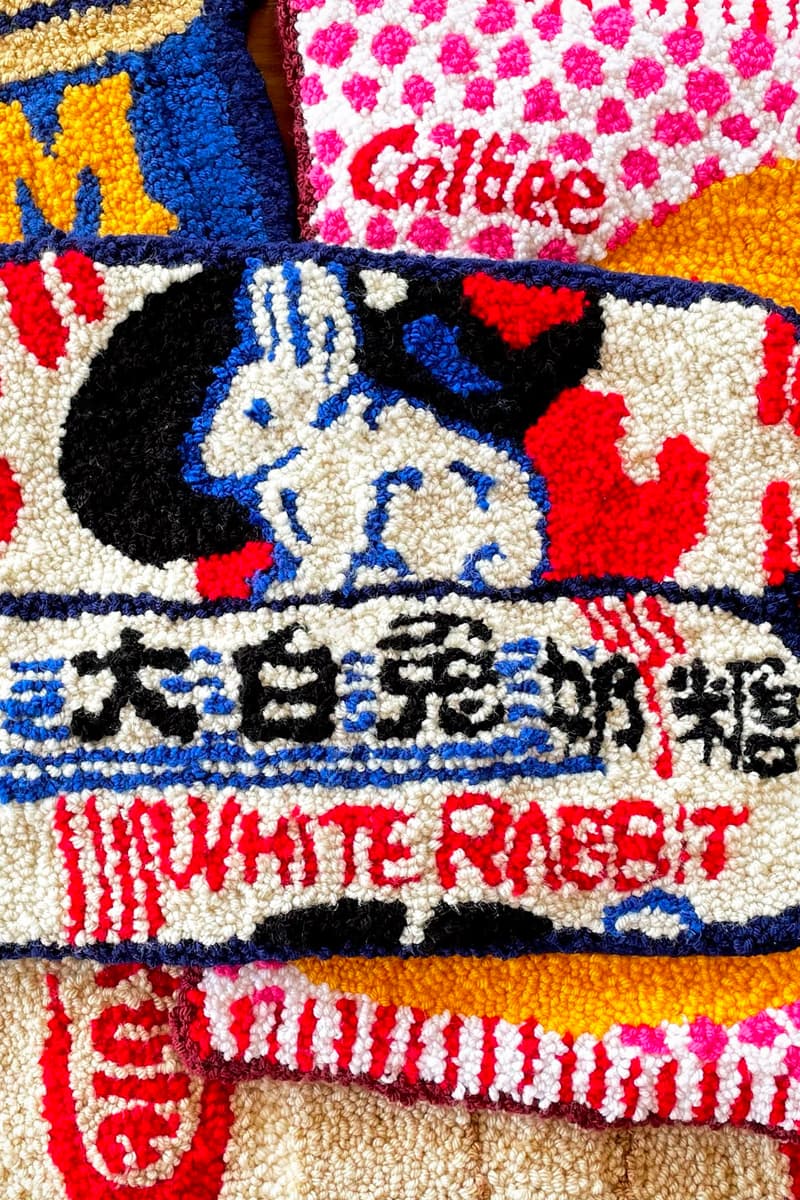 6 of 6
Asian American designer, Cynthia Chen has spent countless hours making rugs inspired by her favorite childhood snacks. What started as a one-time project, has now become a quintessential creative outlet for the 29-year-old artist.
Based in San Francisco, Chen began rug-making during the beginning of quarantine and immediately fell in love with the creative process after producing her first Spam rug. In an interview with Apartment Therapy, Chen shares her adoration for Asian snacks stating, "After the Spam rug was done, I was hooked. I definitely had a personal attachment since it was nostalgic for me, so I decided to keep the theme going with other snacks that I loved as a kid."
The rugs are handwoven by Chen herself using the punch needling method. Each rug can take up to 15 hours to complete, and though it appears tedious to many, Chen finds it extremely therapeutic citing a sense of satisfaction when "crafting something with your hands away from screens or technology." When deciding which snack to re-create, Chen tends to prioritize snacks that are not only memorable in taste but possesses a packaging so notable that it transcends cultures.
Since sharing her rug creations, Chen's rugs have resonated with many around the world who have shared "similar experiences and upbringings", sparking a sense of nostalgia throughout her designs. So far, Chen has created rugs inspired by Spam, Yakult, White Rabbit Candy, Pocari Sweat and Calbee Shrimp Chips.
Cynthia Chen has not officially opened shop for all her Asian snack-inspired rugs, but fans can DM her on Instagram or Twitter for details on the Pocari Sweat rug.
View this post on Instagram
Asian snack rug series so far! ??‍♀️ Trying to decide which snack to do next… pic.twitter.com/CvjsKm5deg

— Cynthia Chen (@yescynfria) December 7, 2020
Ok I changed my mind – this rug is available for purchase! DM for price inquiries ✨

My business strategy is called abruptly changing ur mind every 30 min https://t.co/BUV5Q3KdL6

— Cynthia Chen (@yescynfria) January 19, 2021
In case you missed it, UNDERCOVER and Pake reconnect for another exclusive release.