Cleveland Browns Clinch NFL Playoffs for the First Time in 18 Years
An extra sweet victory taken from their biggest rivals, the Pittsburgh Steelers.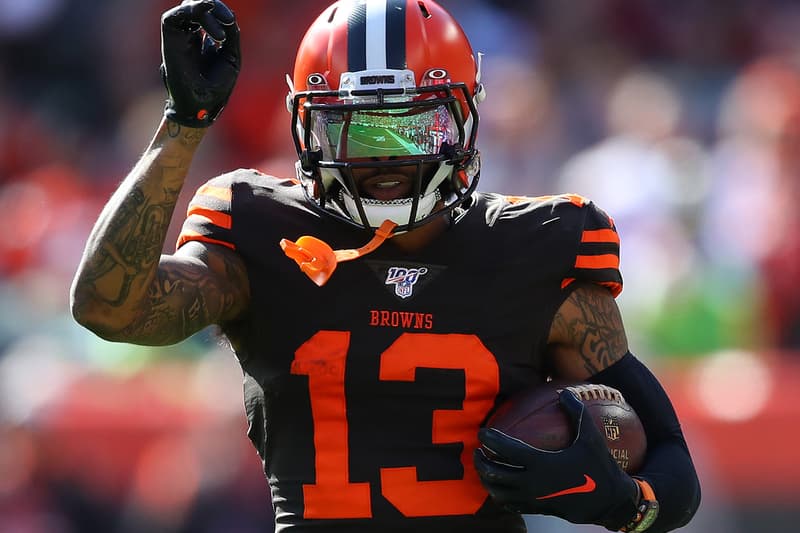 The Cleveland Browns have ended an 18-year playoff drought by officially securing their first trip to the NFL playoffs since 2002.
The Browns catapulted into the post-season with a tight 24-22 win over the Pittsburgh Steelers. The Browns' victory did not come easy. Steelers' Mason Rudolph tossed a potential touchdown pass to JuJu Smith-Schuster with only 1:26 remaining. Had Rudolph made the pass, the play would have put the Steelers within two points of tying the score. Cleveland's tight-end, Stephen Carlson, recovered the ball and their quarterback Baker Mayfield, sealed the win by diving for a first down. Mayfield finished with a career-best of 44 rushing yards, 17-of-27 passes for 196 yards, and a touchdown.
The end of the game was met with Mayfield's sky-high jump and fists pump, along with a celebratory roar from the restricted stadium crowd of 12,000. Mayfield said, "It's a moment I'll definitely never forget. The feeling of walking off the field, the energy in the stadium, they're playing 'Cleveland Rocks' … for it to be that loud with a limited amount of fans, it was a special moment for us."
The Browns will face the Steelers again next weekend in Pittsburgh for a first-round rematch – a deja vu for some Cleveland fans since the only other Browns playoff experience this century was also in Pittsburgh, where the Steelers had won 36-33. The Steelers also eliminated Cleveland from their previous playoff appearances in 2002 and 1994, earning them the title of Cleveland's biggest rival. This season Cleveland is 11-5, the best since the franchise's return in 1999. Coach Kevin Stefanski reassures fans stating, "We're in this dance. But we have a lot of work to do. We want to keep this thing going."
In other sports news, Ryan Garcia is the new Lightweight champion.
WE'RE IN. pic.twitter.com/IkSNZiJzrd

— Cleveland Browns (@Browns) January 3, 2021