Playboi Carti Attempts to Chant "Givenchy" in Matthew M. Williams' Debut Campaign
How do you pronounce it, again?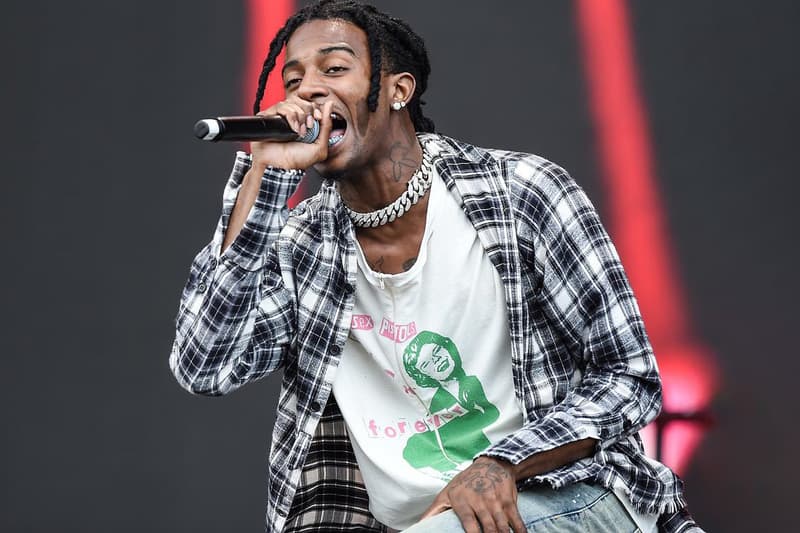 Matthew M. Williams' October 4 Givenchy debut draws ever nearer and to stir up hype, the luxury house has begun issuing a teaser campaign that hints at the vision Williams' has for the revamped Givenchy. A short video and accompanying imagery were overseen by SHOWstudio founder Nick Knight, with the former given special weight by Williams' close friend, Playboi Carti, who playfully offers a variety of new Givenchy pronunciations.
"It was just so fun to hear [Carti] say the brand's name over and over and over, in right and wrong ways," Williams told Vogue. "That made it extra relevant to me. I wanted the message to be: It doesn't matter how you say it. Any way is right, as long as it's your way!"
Perhaps best known for his work designing 1017 ALYX 9SM and Dior accessories — especially his signature rollercoaster buckles — Williams' Givenchy campaign is appropriately centered around paraphernalia like golden locks and hefty metal links. The locks, seen in the video, feature golden accents and a black base, which is emblazoned with a glistening "Givenchy" logo in small typeface.
"I'm having so much fun at Givenchy, working with the best people, making the pieces, creating this whole new universe," Williams continued. "It felt like our first film should be a representation of that. A work in progress, something around the behind-the-scenes process, where all the details matter, but [are] made among friends and with a lot of fun."
Most recently, Williams' 1017 ALYX 9SM issued its inimitable buckle low trainers.
yhcnevigivenchyhcnevig

Vocals: @playboicarti
Visuals: Nick Knight
Direction: Matthew M. Williams pic.twitter.com/OzCzwhLrDY

— Givenchy (@givenchy) September 24, 2020
⛓
Visuals: Nick Knight
Direction: Matthew M. Williams pic.twitter.com/xJZkInu3bM

— Givenchy (@givenchy) September 25, 2020