Japanese Conveyor Belt Sushi Chain Brings Conveyor Belt To You
A new catering option during the Coronavirus pandemic.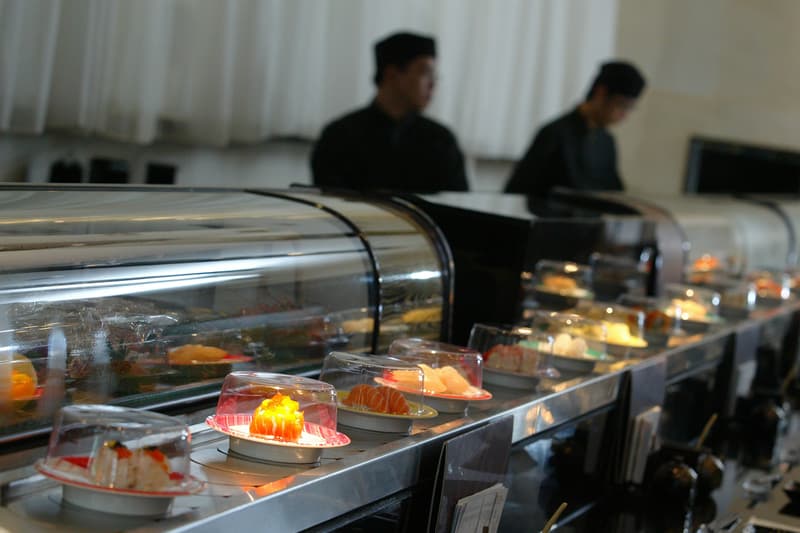 Adjusting to the times brought on by the Coronavirus pandemic, Japanese conveyor belt sushi chain, Kappa Sushi, recently launched a new service that brings the conveyor to you.
Available in Tokyo, Kanagawa, Saitama, and Chiba prefectures, the Business Trip Rotating Sushi Service (Shuccho Kaiten Sushi Service) ensures a hygienic dining experience from the safety of ones home. The new catering option includes a full conveyor belt, plates, sushi rice and toppings, along with two sushi chefs that will prepare dishes for two hours.
Kappa Sushi notes that those looking into its Business Trip Rotating Sushi Service will need to ensure their home is big enough as the conveyor belt measures 40 centimeters (1.3 feet) wide and ranges from 200 to 500 centimeters (6.6 to 16.4 feet) long. Additionally, 180 by 300 centimeters (58 square feet) of space is required for the chefs to optimally prepare sushi.
Priced at ¥80,000 JPY ($754 USD), the standard plan features enough sushi to feed 10 people with 15 pieces each and 15 different variations to choose from. For those looking to go beyond there is also a special plan priced at ¥90,000 JPY ($848 USD) that offers 20 pieces of sushi for 10 hungry people and a customized plan with a negotiated price that can feature a "tuna dismantling show" where a whole tuna is broken down.
Head over to Kappa Sushi to learn more about the Business Trip Rotating Sushi Service.
For more food and beverage news, Shake Shack's Hot Chick'n Sandwich recently made its triumphant return.