Lacoste and Concepts Go Retro With Boston-Inspired Sportswear Collection
Accompanied by a highly limited Storm 96 sneaker.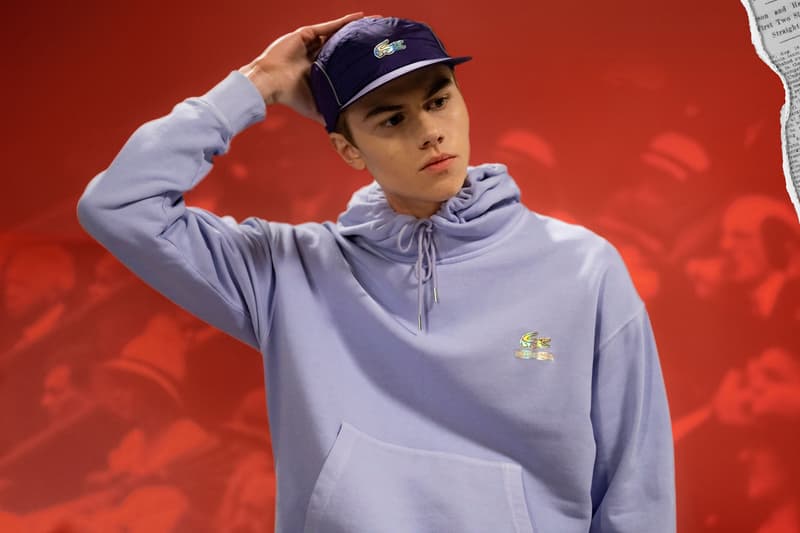 1 of 18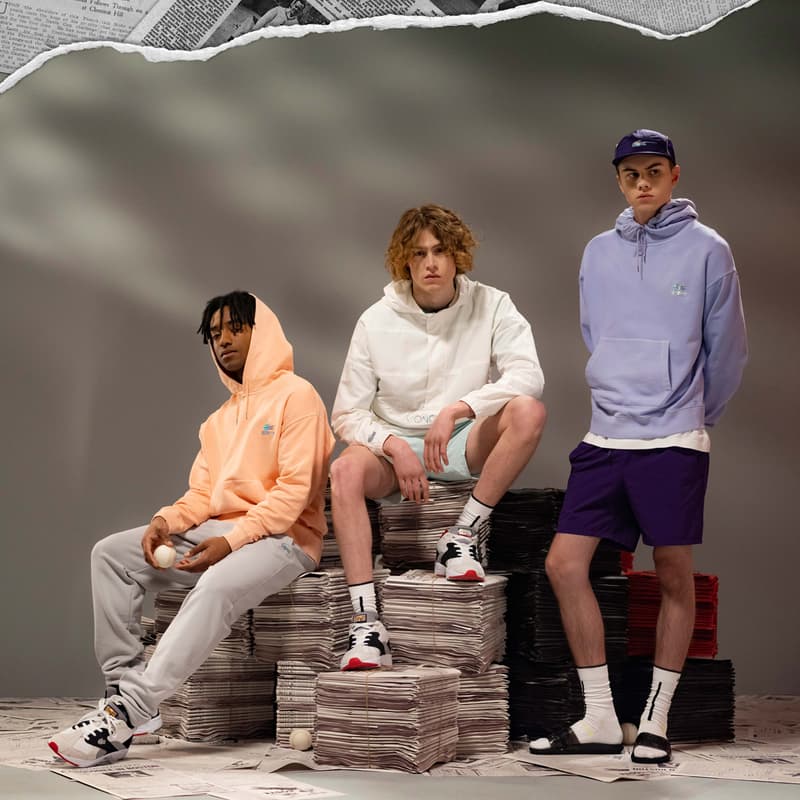 2 of 18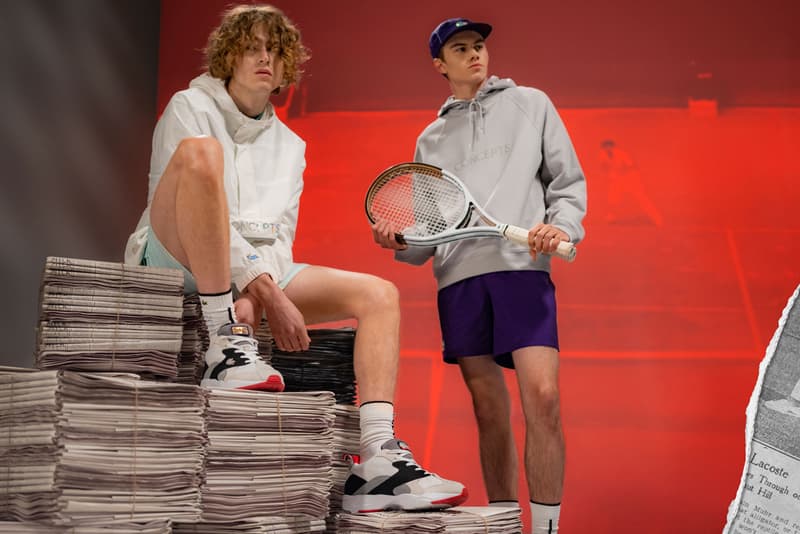 3 of 18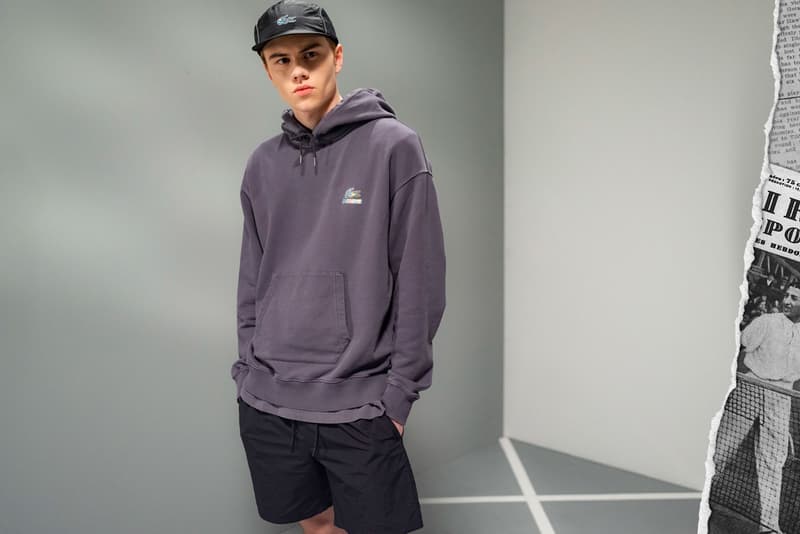 4 of 18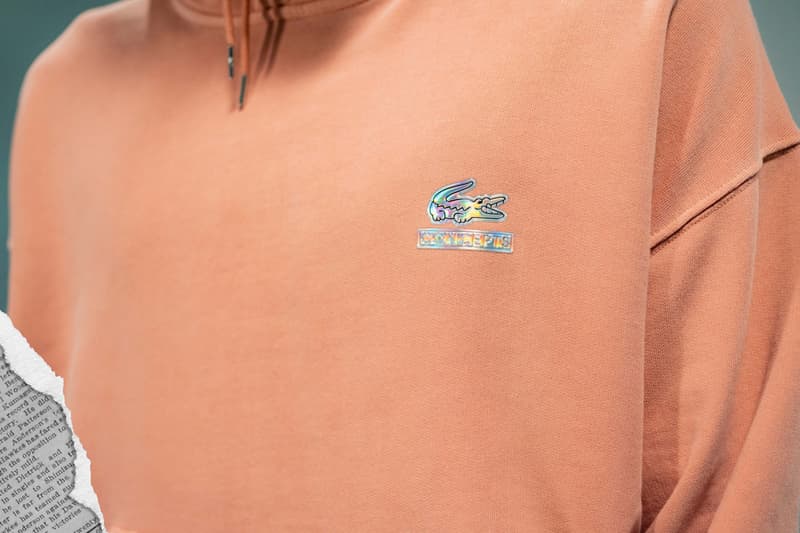 5 of 18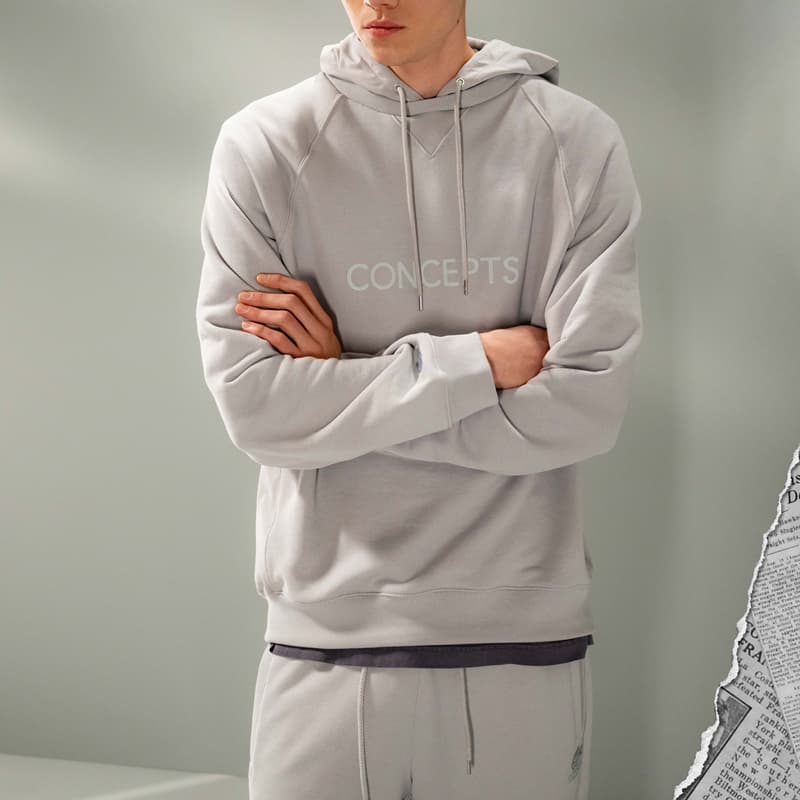 6 of 18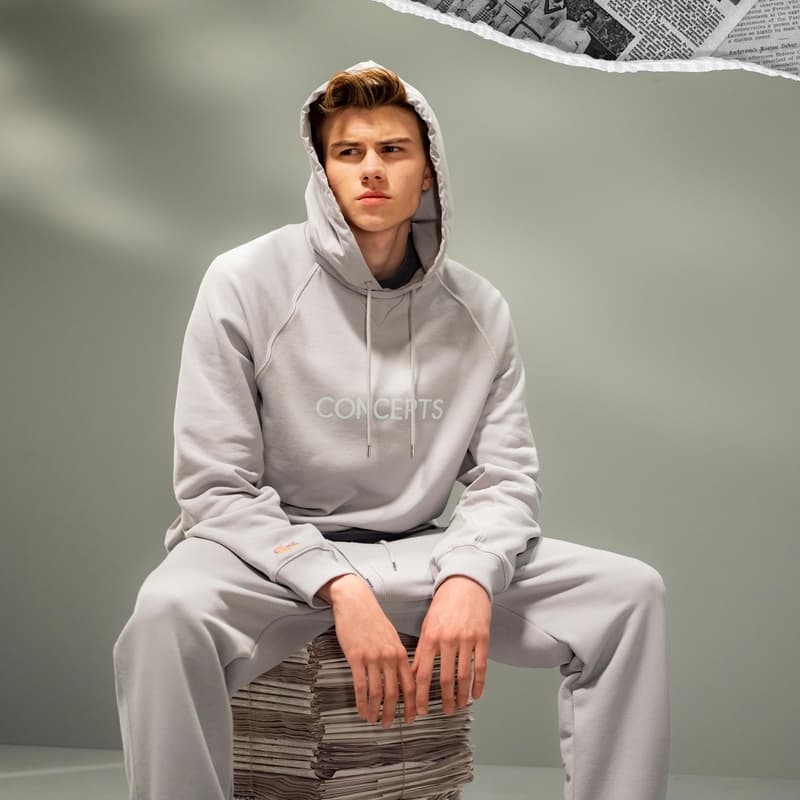 7 of 18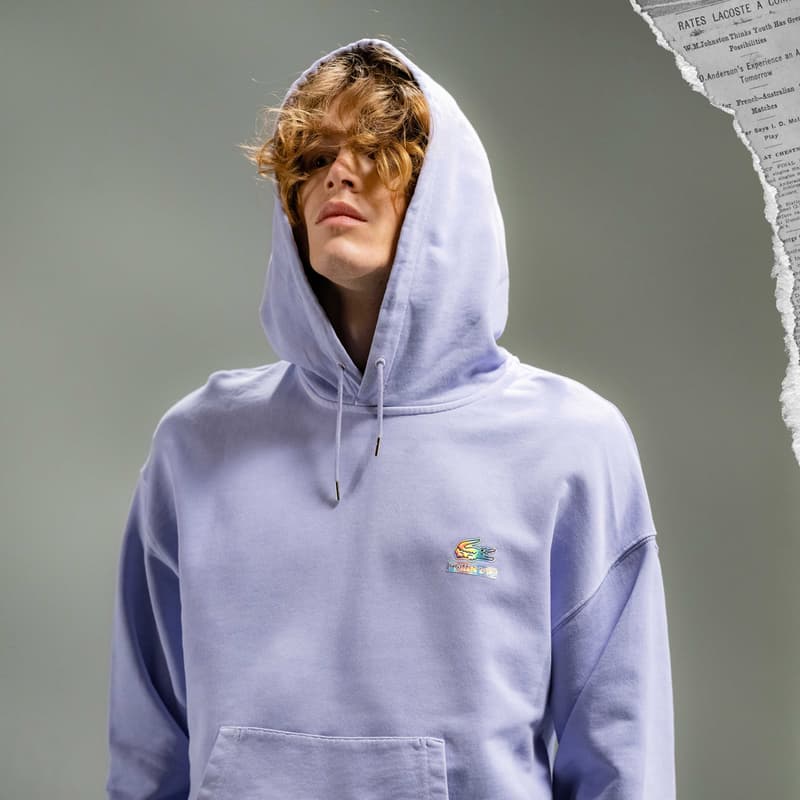 8 of 18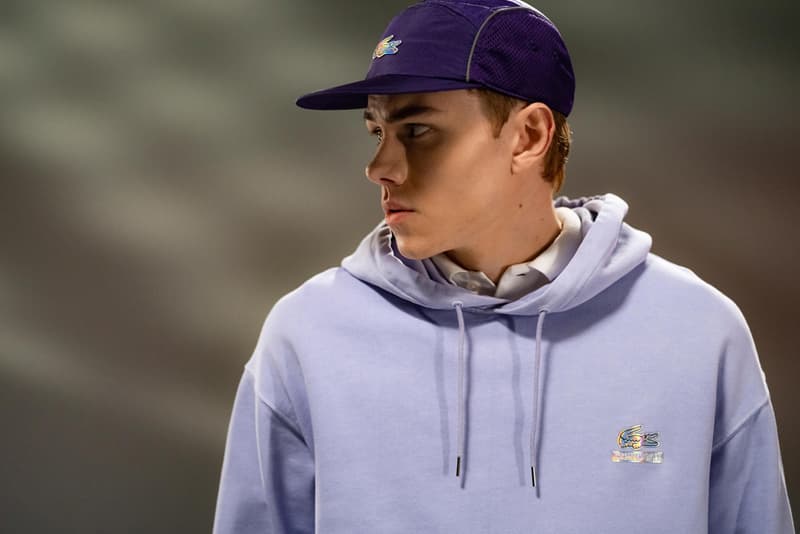 9 of 18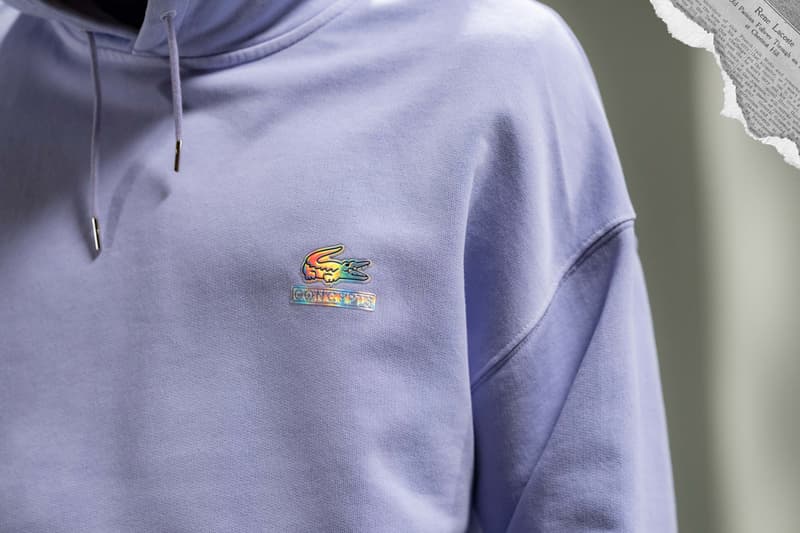 10 of 18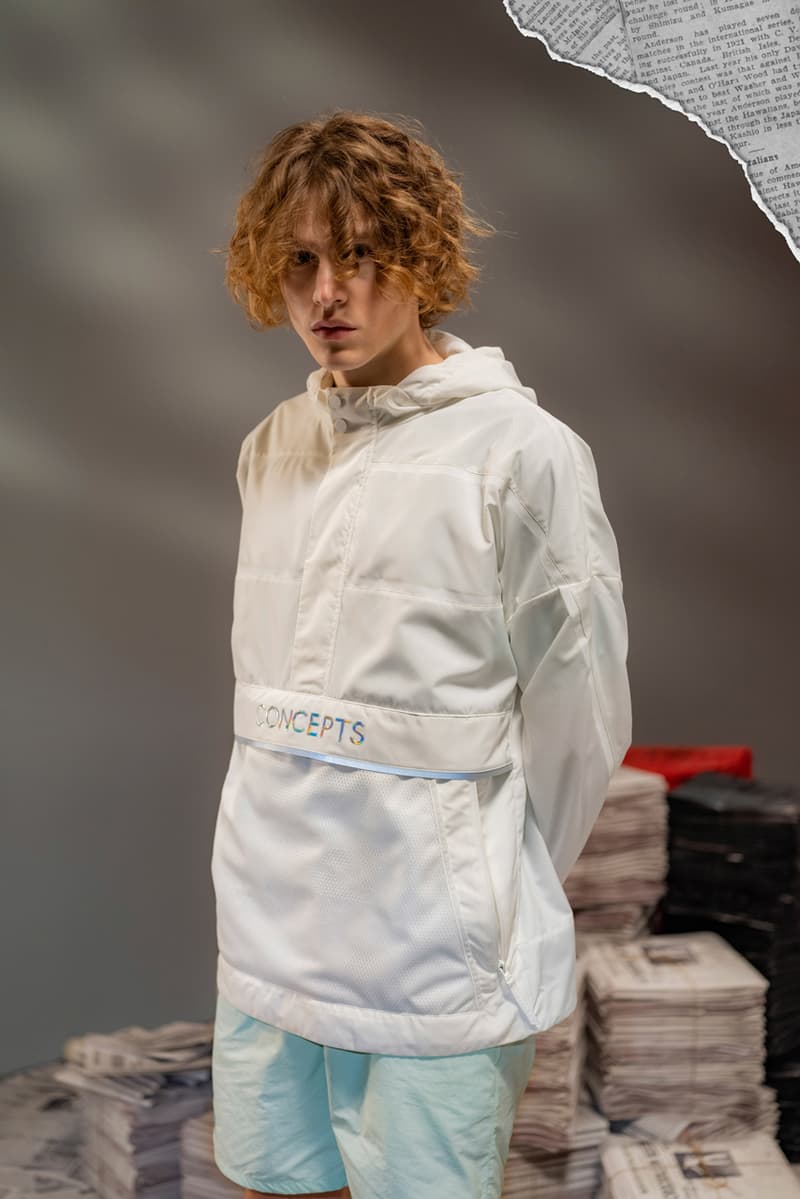 11 of 18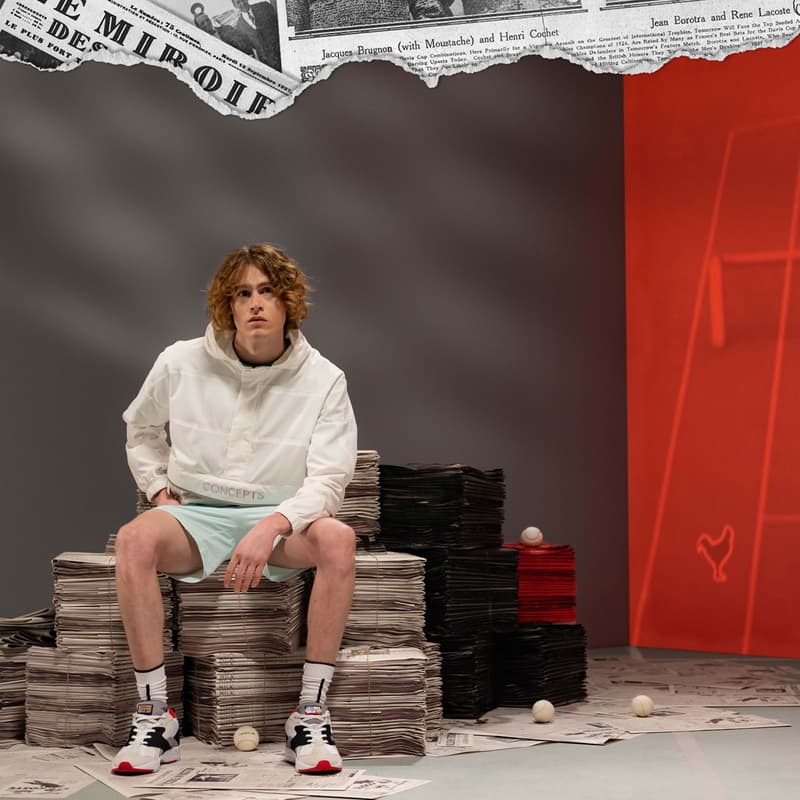 12 of 18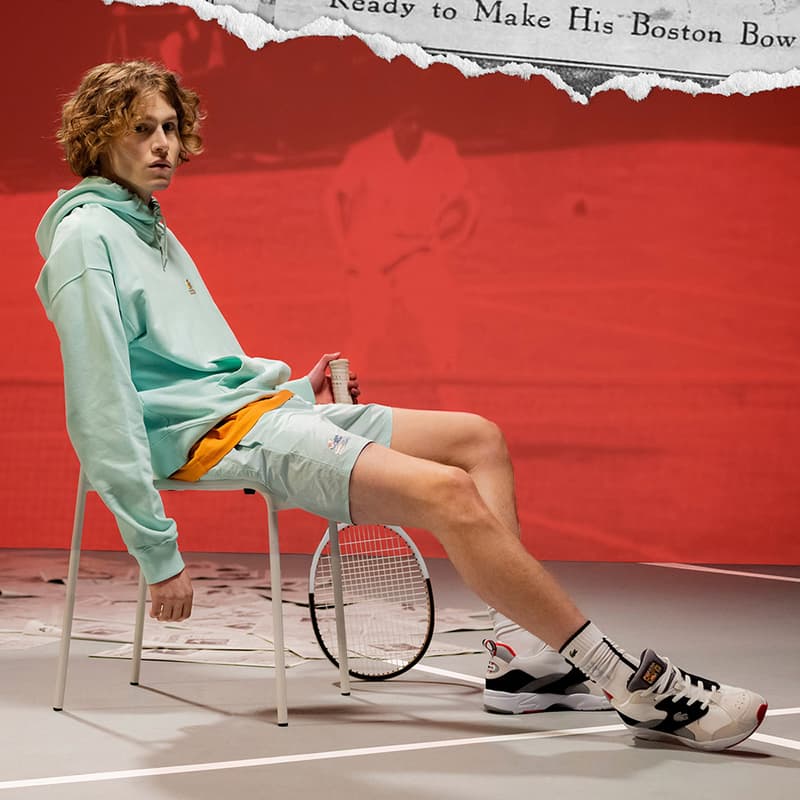 13 of 18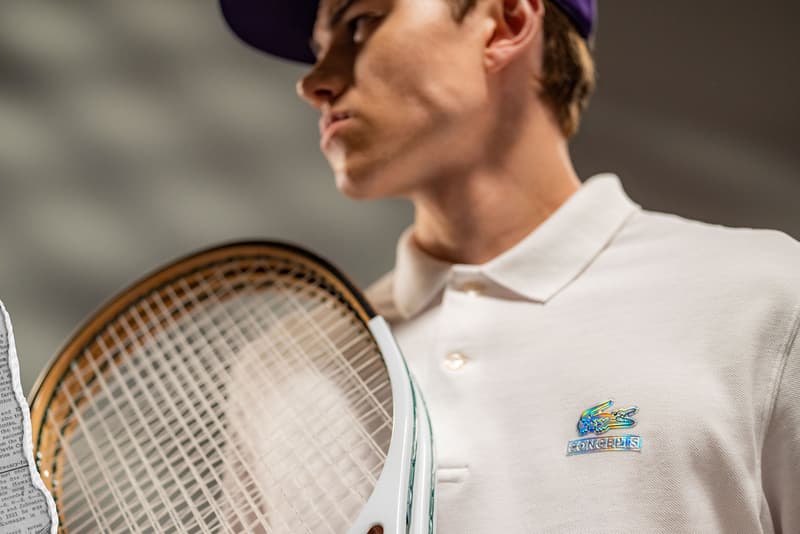 14 of 18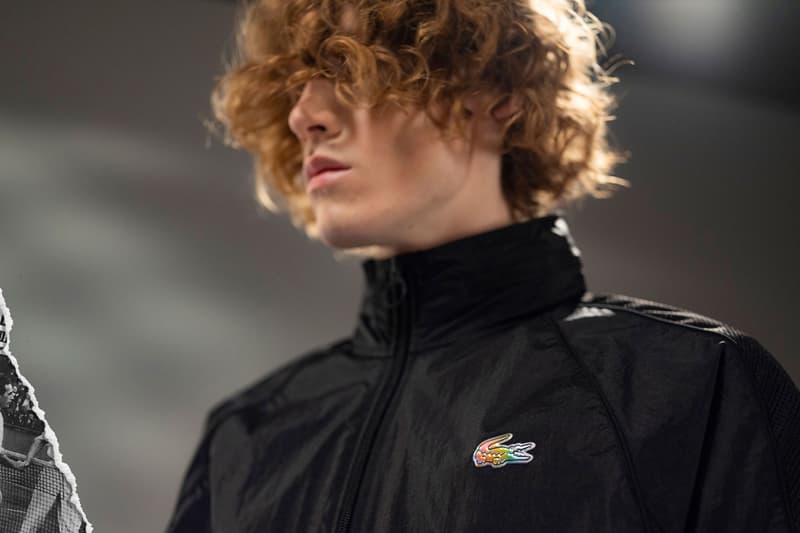 15 of 18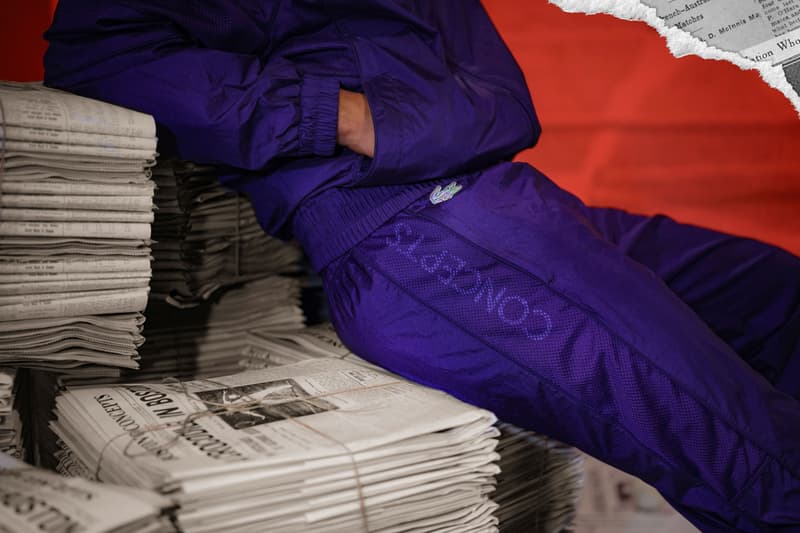 16 of 18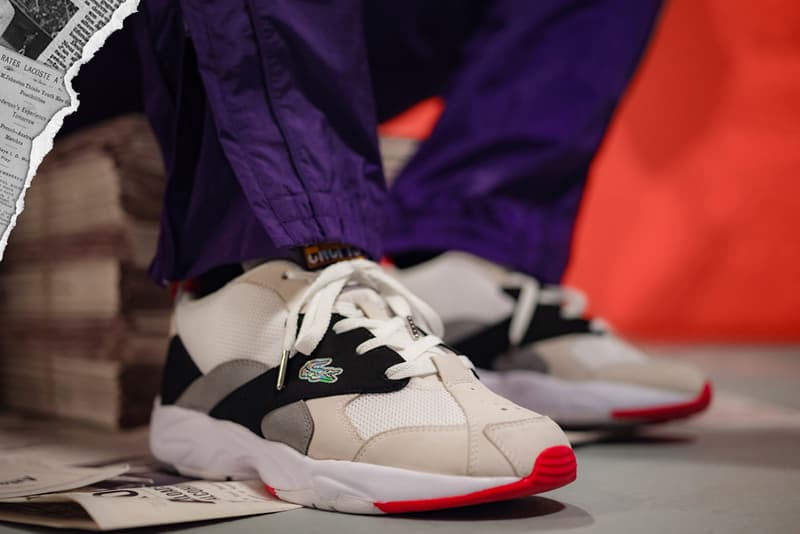 17 of 18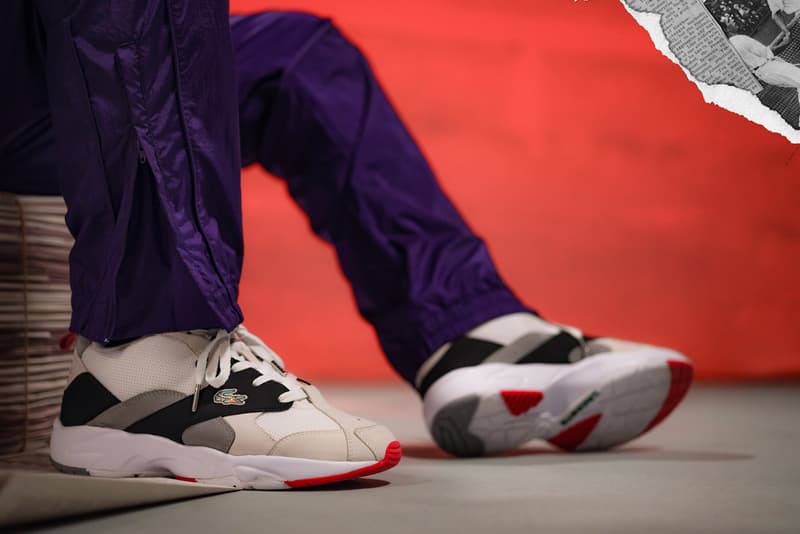 18 of 18
Lacoste has linked up with US retailer Concepts for a limited-edition sneaker and apparel release inspired by Boston, the birthplace of of the latter and a city of inspiration for Rene Lacoste.
An expansive capsule collection of retro sportswear has received the Concepts touch, with raglan sleeve hoodies and slouchy anoraks updated with co-branding and glossy Alligator logos that provide extra visual impact. Washed out pastel and neutral shades reinforce an air of vintage comfort while crinkly nylon hats and track gear are equally at home on the tennis court and local café.
To celebrate this shared appreciation for the city, Lacoste has tapped the retailer to reimagine its Velocity sneaker — the brand's first ever performance shoe — and entitled the Storm 96. A release that will see only 650 pairs released globally, this new sneaker retains the retro mood of its original shoe, while adding modern contemporary details. Featuring an iridescent Concepts x Lacoste logo, affine leather uppers, dynamic gold-tipped laces, and interchangeable tongue-tags, the sneaker also comes with patches to mark each Concepts location worldwide – all of which can be stored in a bespoke pouch in the tongue of the shoe.
1 of 2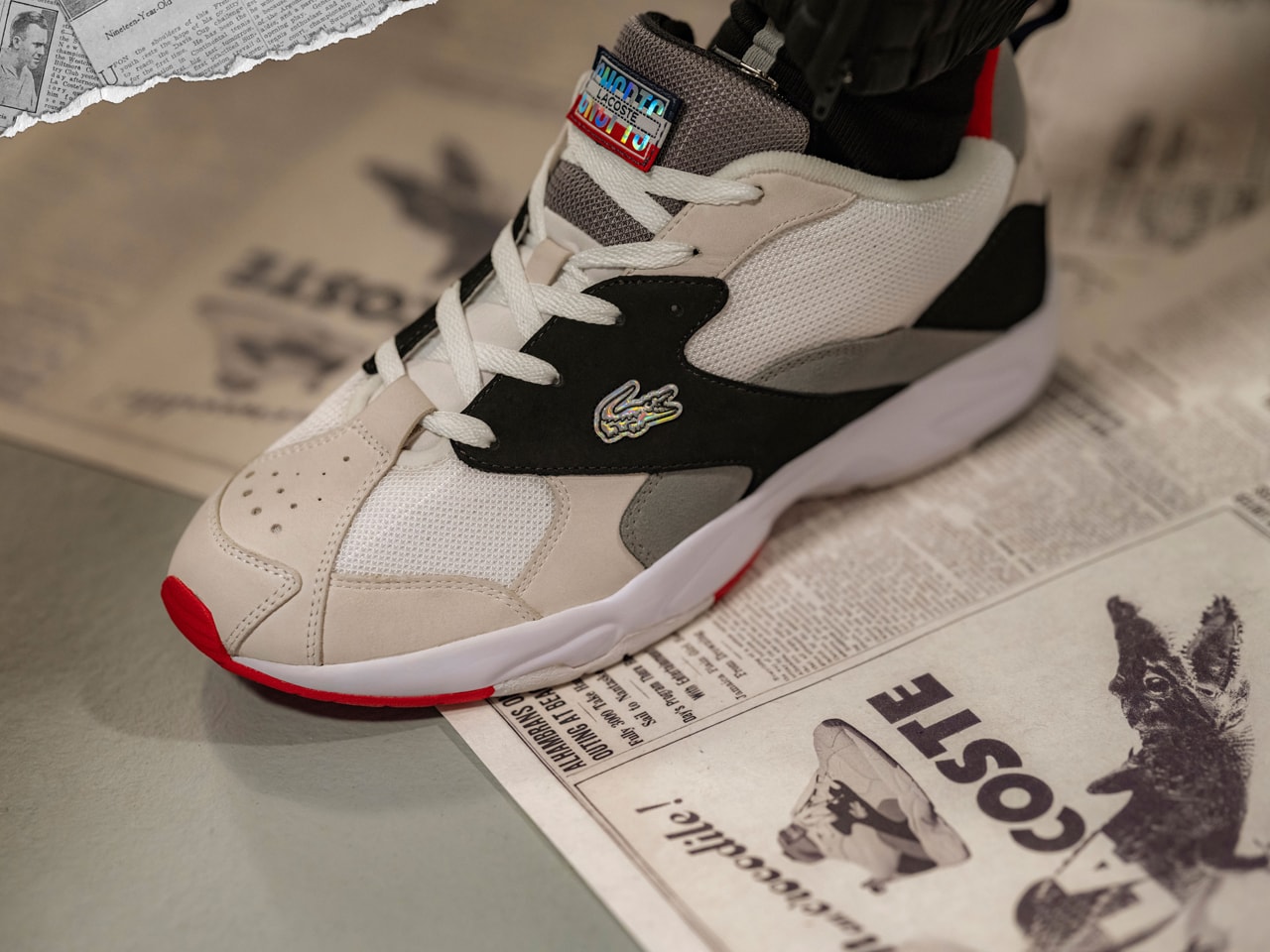 2 of 2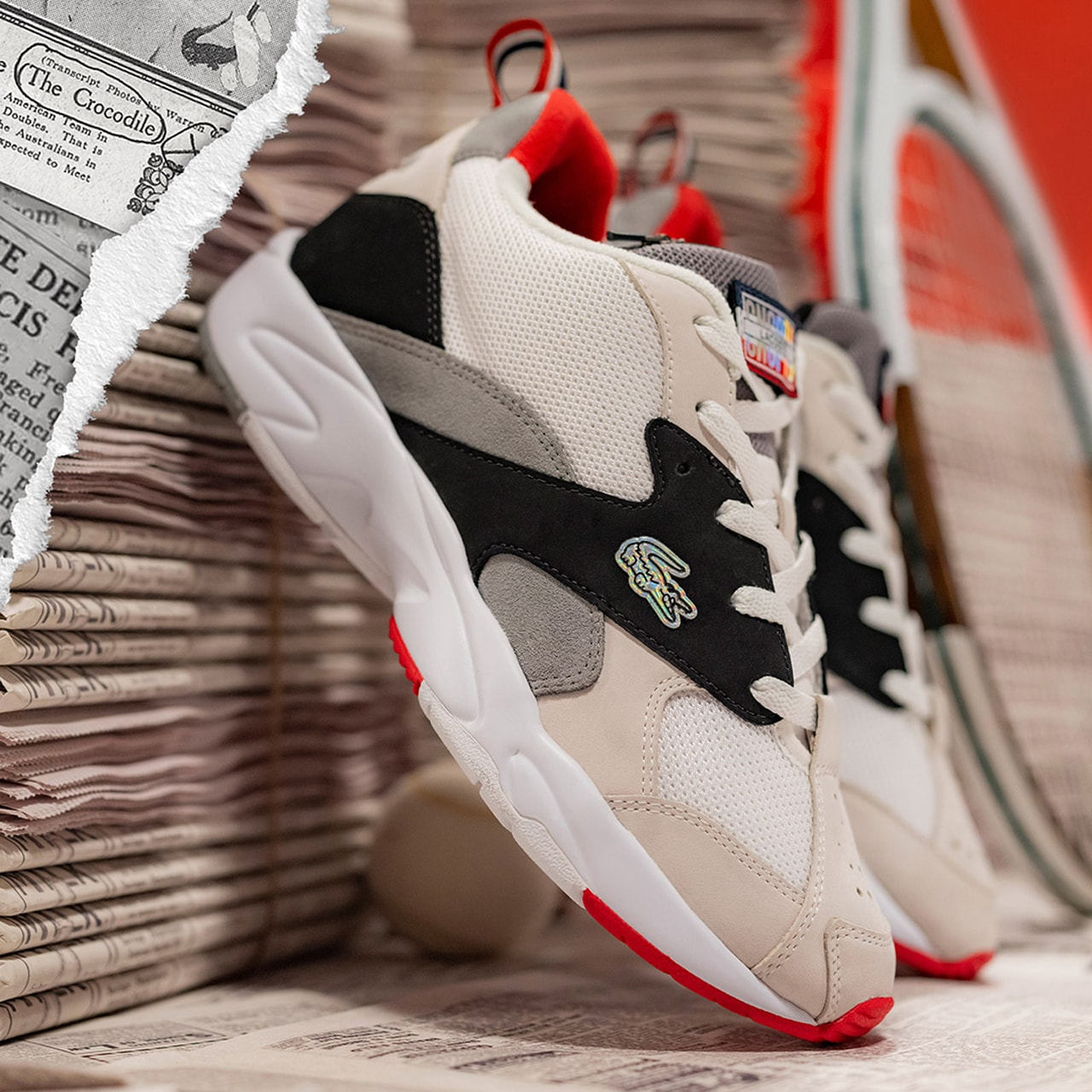 "Around 2008, I reached out to friends at Lacoste, to fact check how René Lacoste received his nickname," Deon Point, Creative Director of Concepts, recalls to HYPEBEAST. "It turns out, he received his nickname, 'The Alligator,' from a Boston Evening Transcript article and it inspired the brand's logo that we know today. We've been waiting for the right moment to work together ever since.
"We also share a similar affinity to sport and luxury" Point reflects. "Lacoste is timeless — it's a brand that has remained consistent since the early 1900's. This informed our approach to design—it was crucial not to overthink anything and the main objective was to keep it ageless.
"We wanted to add our personal touch without over-designing. For this specific collection, we implemented a color wheel that reflected the comfort and colors identified with summers in New England — areas like Cape Cod, Nantucket and Martha's Vineyard that celebrate our East Coast heritage. We also added iridescent hits to capture the reflection of the sun on the water during nightfall."
1 of 3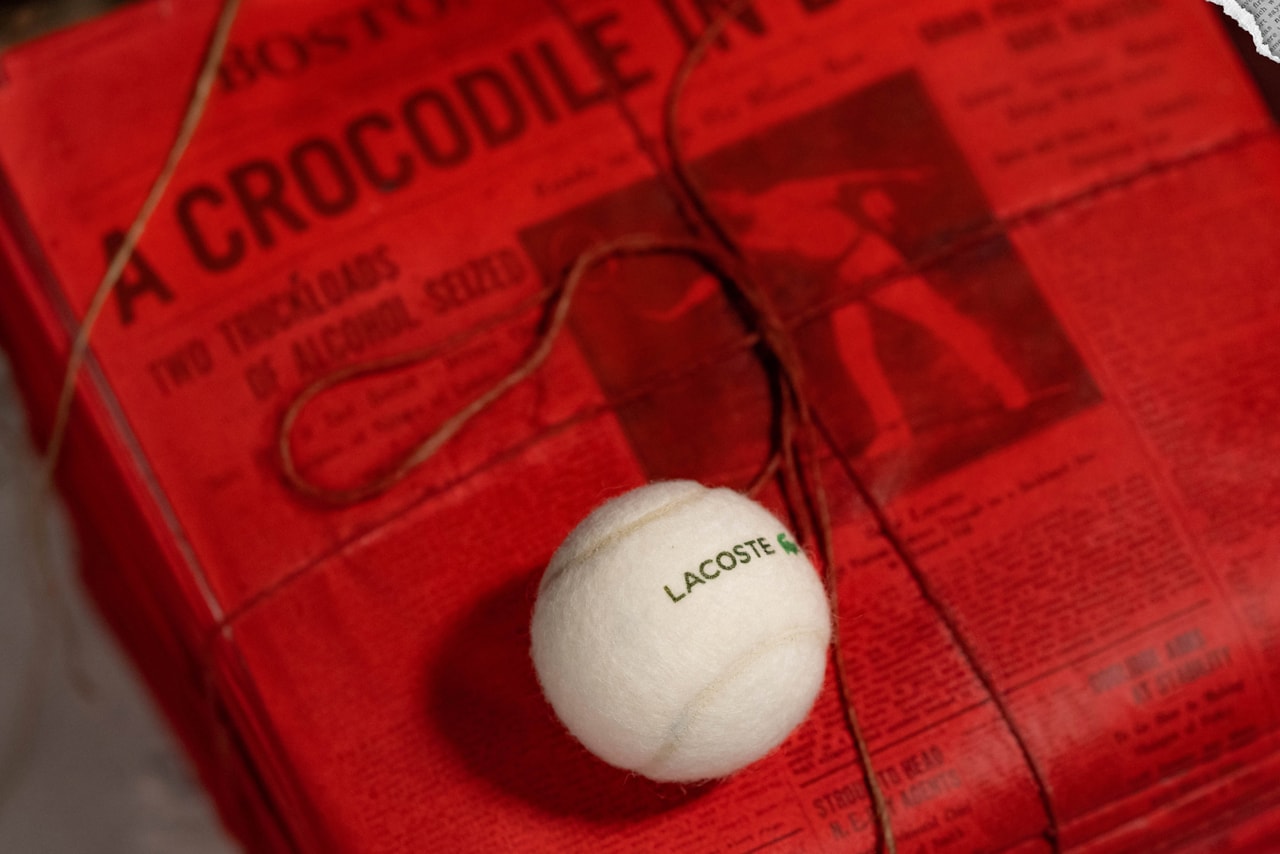 2 of 3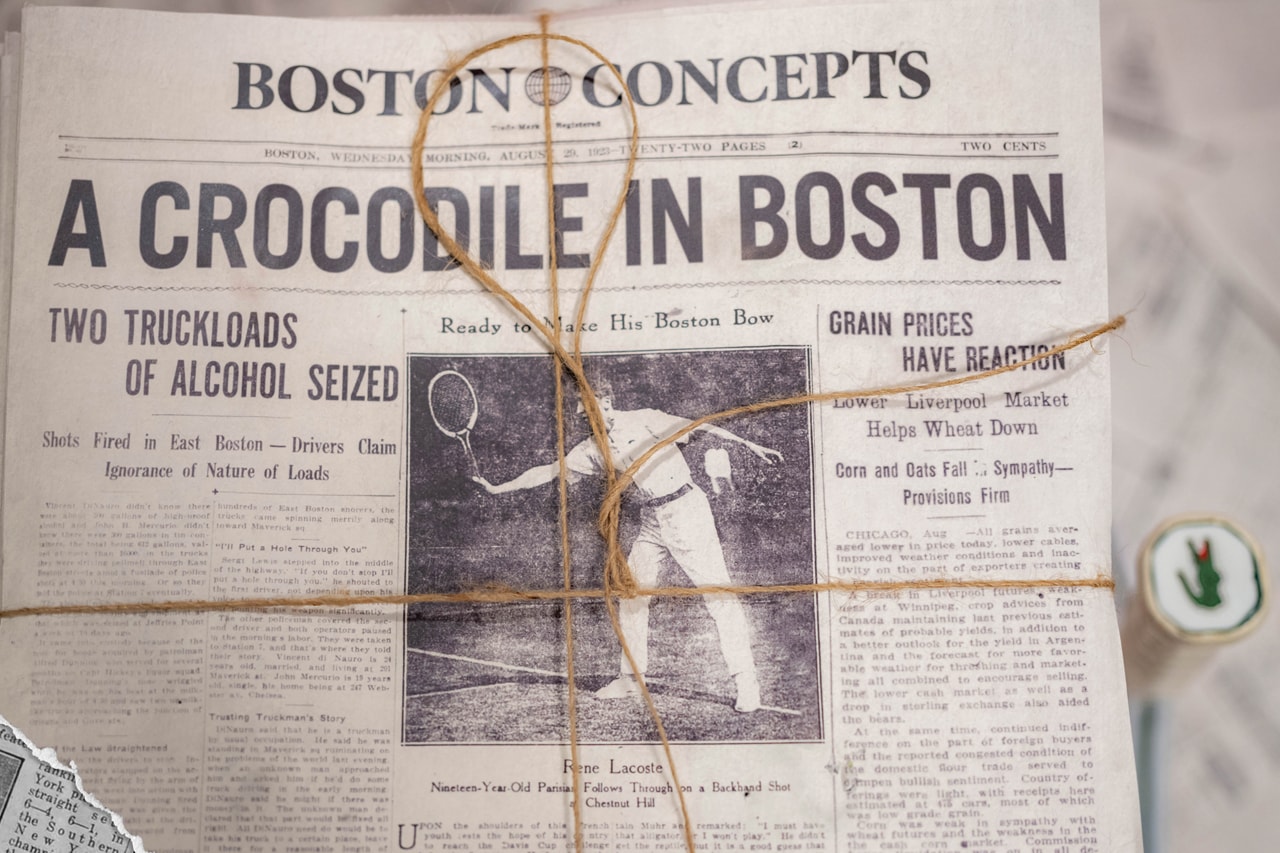 3 of 3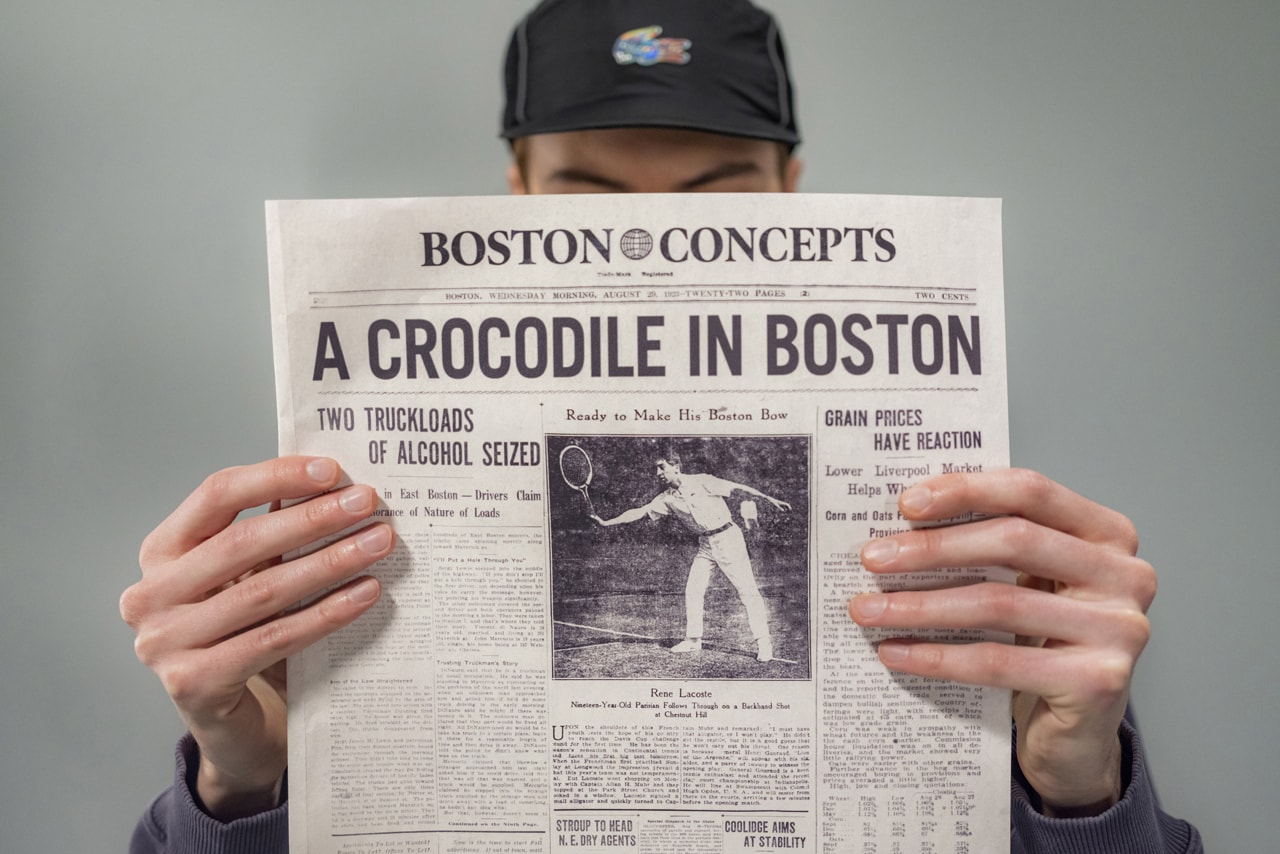 "I personally love the white windbreaker and the oversized logo crewneck," explains Point. "The windbreaker has a reflective 3M alligator under the mesh kangaroo pocket that's a playful hidden detail and the crewneck sweatshirt is a loud standout piece that goes against the simplicity of all of the other styles from the collection. We loved the reflective detailing so much that it was built throughout the collection as logo patches on tracksuits, hoodies, and on the Storm 96 sneaker.
"We love that Lacoste has stayed current without ever conforming. The brand has evolved without losing their core audience, while still appealing to a younger demographic. In some ways, Lacoste truly embodied elements of streetwear before the phrase was coined. For us at Concepts, this partnership challenged us to approach streetwear from a different angle. The Lacoste logo is so iconic, so we focused on ways to make it a bit more futuristic without compromising what it means to the world."
1 of 4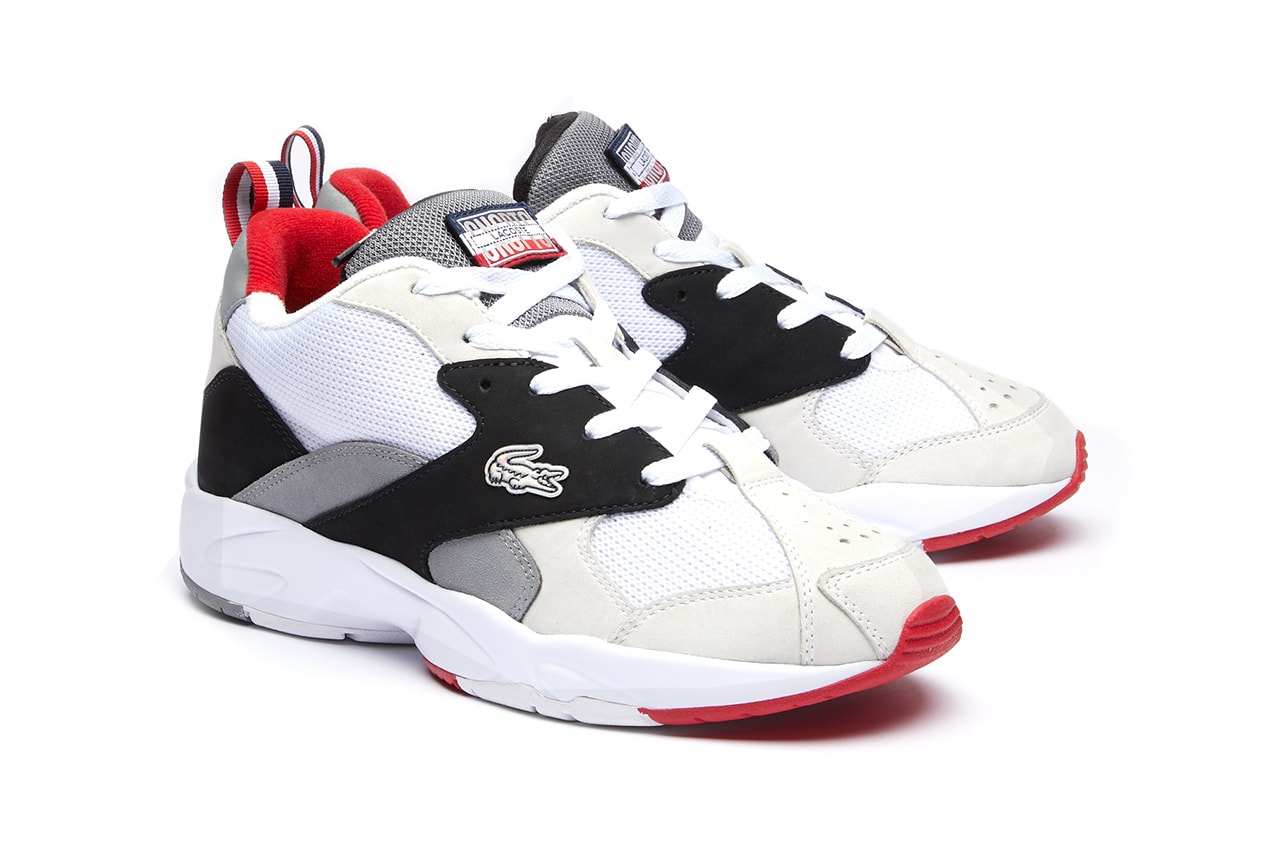 2 of 4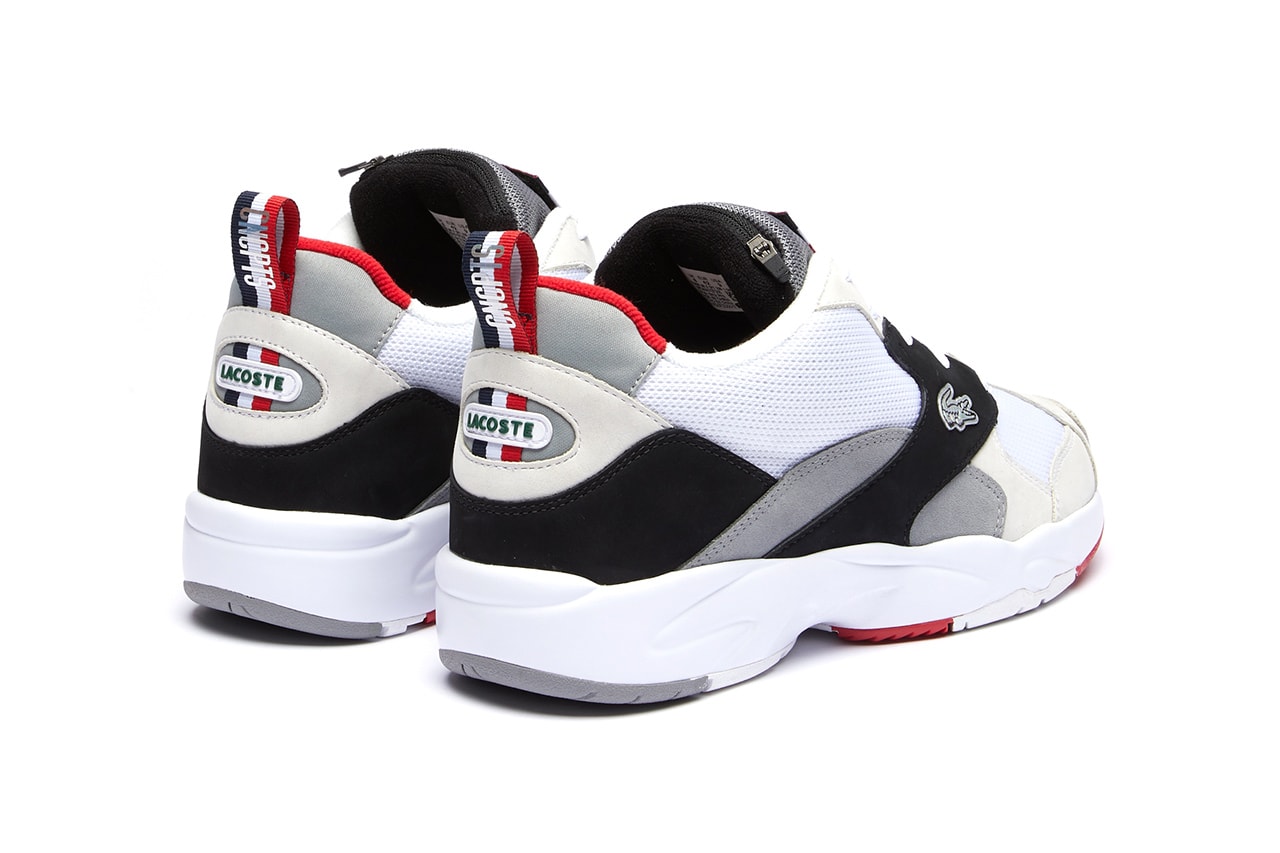 3 of 4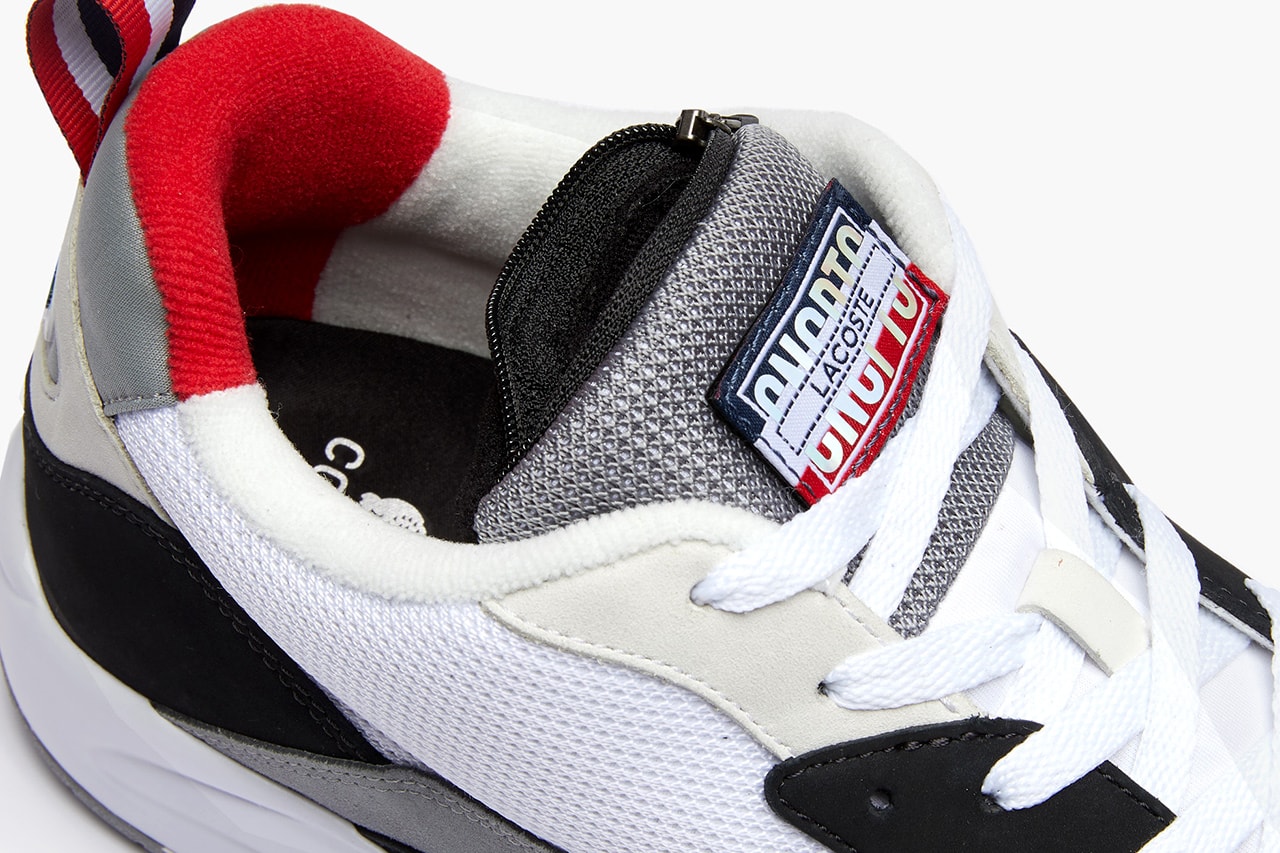 4 of 4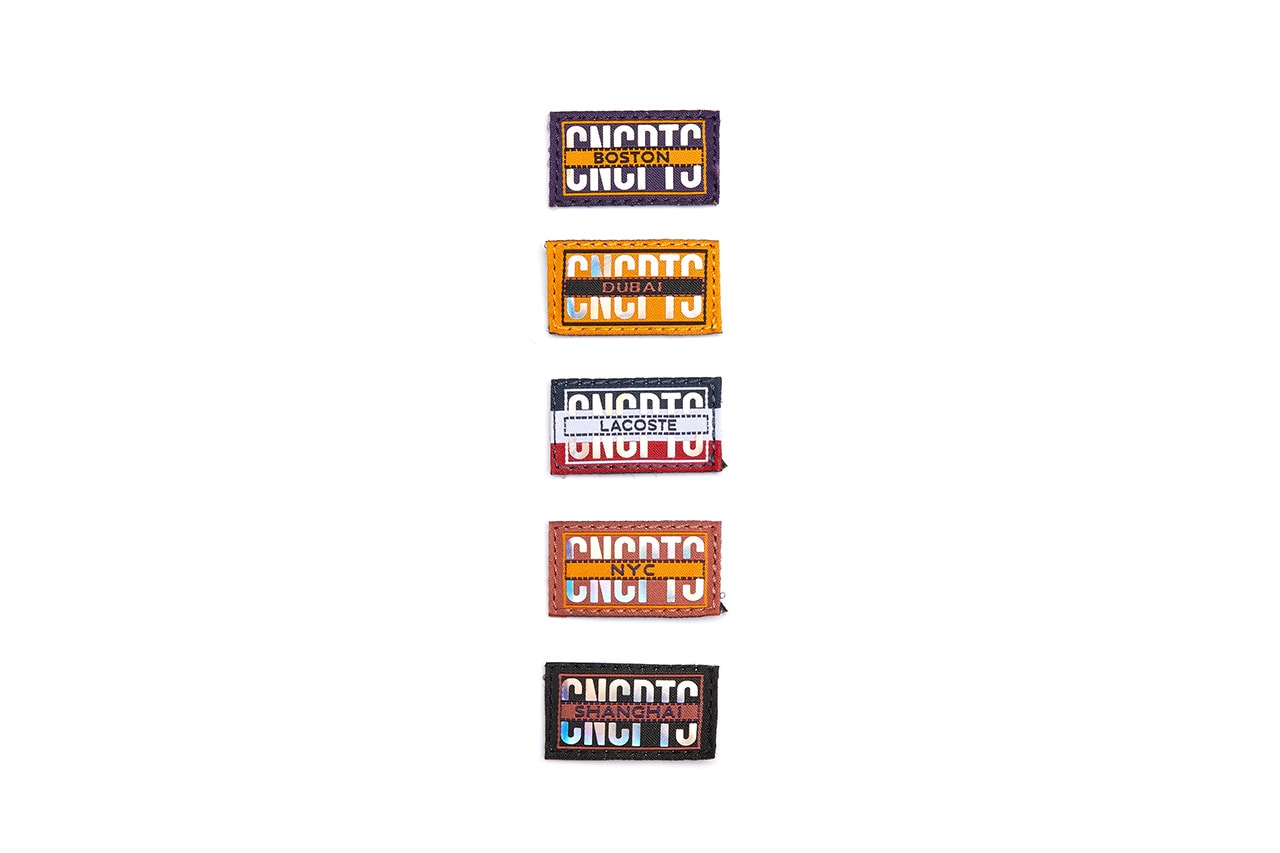 The collaborative apparel and Storm 96 sneaker will launch on August 14 and will be available via both the Concepts and Lacoste web stores.
For more updated prep, check out BEAMS Plus' updated Sperry Top Sider CVO sneaker.