Hiroshi Sawada of HYPEBEANS on How to Make the Perfect Latte
Topped off with delicately drizzled art.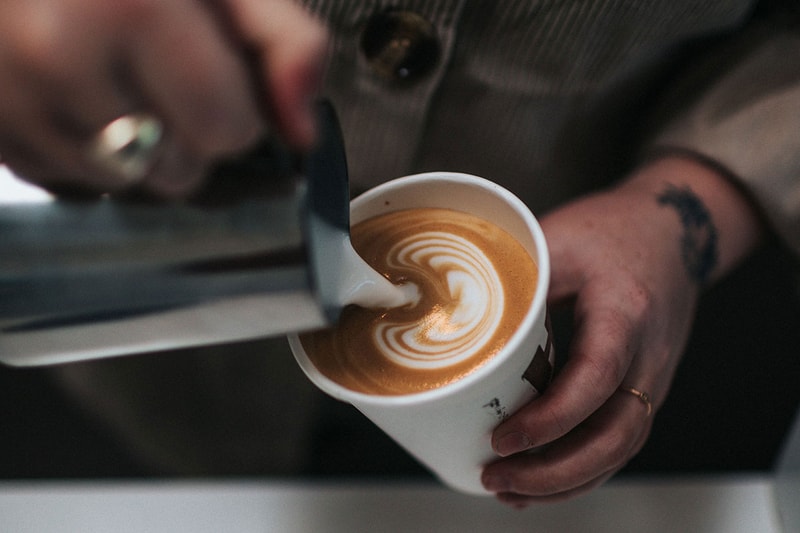 In our latest HYPEBEAST How To entry, Hiroshi Sawada of Sawada Coffee and HYPEBEANS fame offers a detailed explainer on making the perfect latte. The champion latte artist offers simple steps that anyone can follow to create the perfect morning sip from the comfort of their own home.
The only major hurdle in following the award-winning coffee creative's instructions to the letter is that you must have an espresso machine and coffee grinder, but there some alternatives you can work out for yourself, like manual grinders. First, Sawada assembles his basic tools and ingredients: espresso tamper, dark roast beans (to create high-contrast art) and milk — Sawada is using non-homogenized whole milk for this cafe latte demo. Next, Sawada crushes the beans to approximately 21 grams — "I always use freshly-ground [beans]," he says — and tamps the beans firmly, yet carefully.
Once placed into the espresso machine, Sawada extracts "the essence of the richest flavor" into a ceramic mug, drip by drip. Simultaneously, he's steaming the milk in such a way as to avoid bubbles. With his two main ingredients prepped, Sawada delicately pours rich milk into the latte, swirling and waggling the milk cup to create intricate waves of pale color, which he tops off by dragging a thin line through the middle.
Watch Sawada in action via the exclusive video above and for more tasty breakdowns, check out our How To videos for breakfast smoothies and summer-friendly strawberry jam.