T-Pain Tells Story About Travis Scott Falling Asleep on Him in the Studio
Apparently while standing up.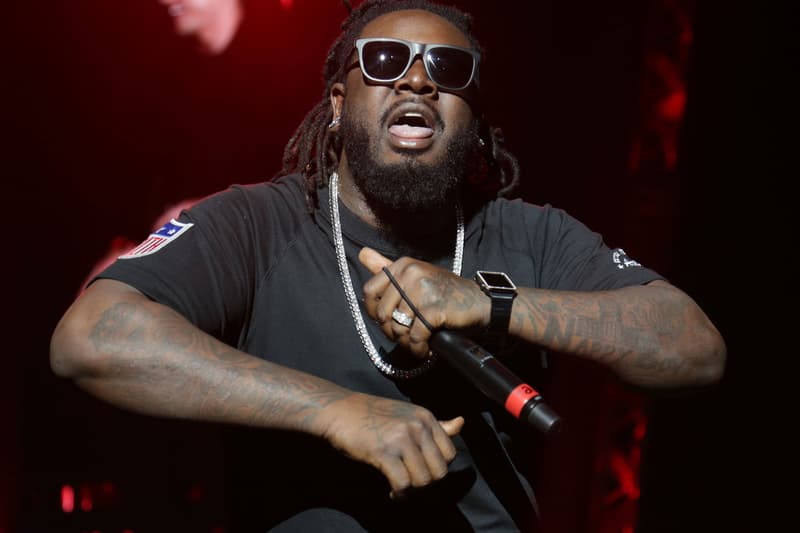 During his recent stream, T-Pain revealed to fans an interesting story about Travis Scott a few years back. The story centers around the two rappers meeting in the studio to work on some tracks that ended with La Flame falling asleep.
"[Travis] and his homeboys were in the studio and they were like, 'Yo, these speakers ain't loud enough,'" T-Pain explained. "I was like, 'No problem, watch this' [pushing buttons on phone]. Yo, Travis said the speakers ain't loud enough. Bring more speakers.'" After getting more speakers into the studio immediately, Travis then played T-Pain an array of unreleased Astroworld tracks.
T-Pain basically says that the tracks motivated him to put together some new music, "I started going in about how I do production. The whole time I'm looking at my computer…Then I turned around. Everybody in the room fucking sleep. Knocked the fuck out." The beloved artist then shared his amazement that Travis was sleeping while standing, "Travis is also somehow sleep standing up. Don't know-how. Can't f*cking tell you. Don't know what the f*ck happened. Bro, I was only talking for like three or four minutes."
Catch T-Pain telling his story about Travis Scott falling asleep in the studio below.
In case you missed it, Kanye West recently shared roster for a YEEZY Sound streaming service.