Japanese Amusement Parks Encouraging No Screaming on Roller Coasters Due to the Pandemic
"Please scream inside your heart."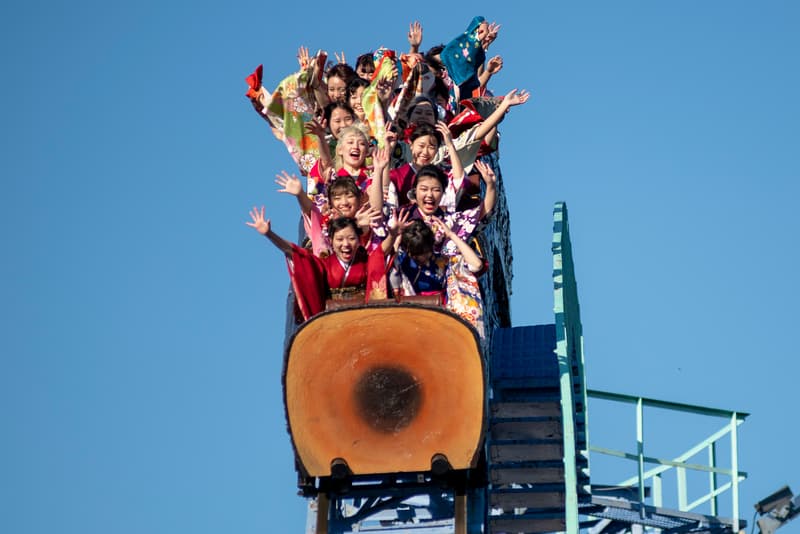 As Japan continues to open up, amusement parks in the nation are now asking visitors to not scream on roller coasters. In an attempt to create safer experiences during the Coronavirus pandemic, parks in Japan have increased cleaning procedures, facemask requirements, temperature checks at all entrances and introduced screaming restrictions.
According to reports, experts are now saying that fear shouts, hoots, and hollers increases the risk of spreading the virus. The Fuji-Q Highland amusement park has released a video showing how to abide by the restriction. In the four-minute clip, two mask-wearing individuals in professional attire are seen riding a roller coaster while remaining completely quiet and showing little to no emotion. Ending the video with the note, "Please scream inside your heart."
"We received complaints that the theme park association's request to not make loud noises was impossible and too strict," said a Fuji-Q spokesman. "That's why we decided to release the video." Understanding that it is impossible to ask people not to make any noise, visitors that scream during the ride will not be punished.
Watch Fuji-Q Highland amusement park's demonstration video below.
In case you missed it, a full-sized Evangelion statue has appeared at Toei Kyoto Studio Park.