Takashi Murakami Teases Upcoming Hello Kitty Collab
The artist meets the beloved Sanrio character.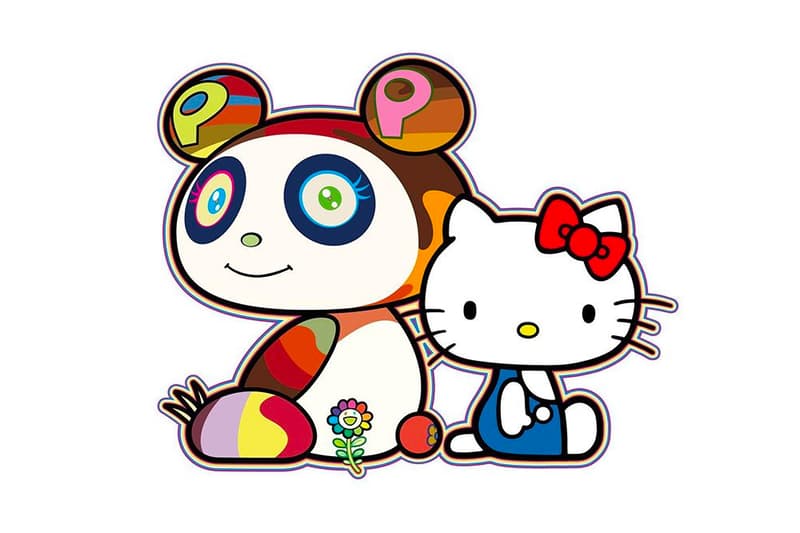 Continuing to share what he has been working on, Takashi Murakami has now revealed an upcoming collaboration with Hello Kitty.
Taking to Instagram, the contemporary artist posted an image showing the beloved Sanrio icon sitting beside what looks to be a new character. Reminiscent of his Louis Vuitton Panda character, the latest addition to the family is centered around haphazardly strung multicolor stripes with "P" marking each ear. Other defining elements include bright eyes, a green nose and a stemmed flower by its behind. It is currently unclear what the name of the character is, but if Murakami has followed the naming scheme used for DoB-Kun, the character could be named "PoP."
Check out the teaser from Takashi Murakami below.
In case you missed it, KAWS recently teased the release of his latest WHAT PARTY print.