Gucci Mane Says He's Not Leaving Atlantic Records to Go Independent
He also apologizes for his harsh language.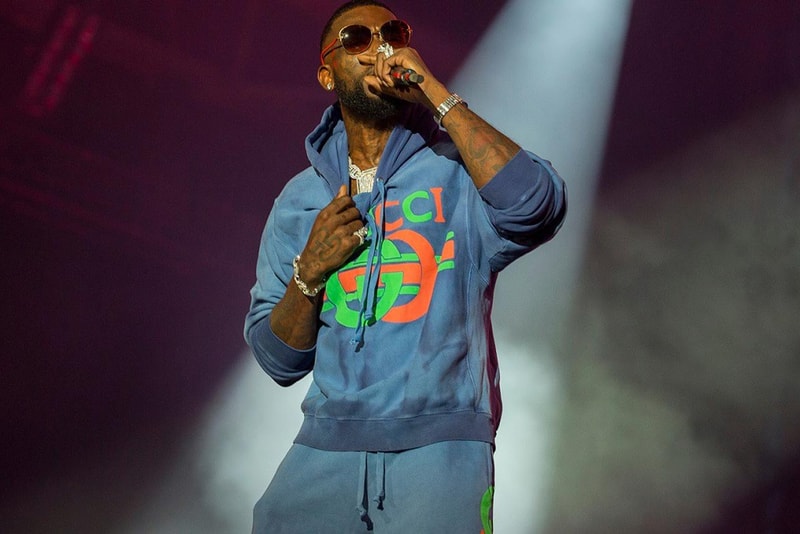 In June, rapper Gucci Mane announced that he was planning to leave Atlantic Records and called his label "polite racist" on Twitter. He took the statement a step further by encouraging other musicians to strike and go on social media to post "f*ck these racist *ss labels burn them down too" alongside the Black Lives Matter hashtag. The social media posts relating to these messages were eventually deleted.
Now, Gucci Mane has back pedaled on his original statement and this time tweeted, "I'm not going independent but so respect those who go that route I apologize for my rude harsh language lately I'm a do better." He also adds the hashtag #1017/Atlantic. The hashtag looks to signify a resolution between Gucci and the label who he's been with since 2016 and have released eight albums under the company since he signed. The Atlanta-based rapper also just released his mixtape Gucci Mane Presents: So Icy Summer this past Friday under Atlantic Records. The release coincides with Gucci Mane's tweet about not going independent.
In 2017, Gucci Mane also announced that he would leave Atlantic Records but that would never come to fruition as the 40-year-old rapper would sign a $10 million USD extension lasting up until 2018.
In other music news, Sada Baby reunites with Sauce Twinz & Sauce Gohan for his new "Big Drip Squad" video.