Watch Progress Singapore Party Secretary-General Try to Explain "Hypebeast"
80-year-old Tan Cheng Bock looks to capture the hearts of young voters for the upcoming General Election.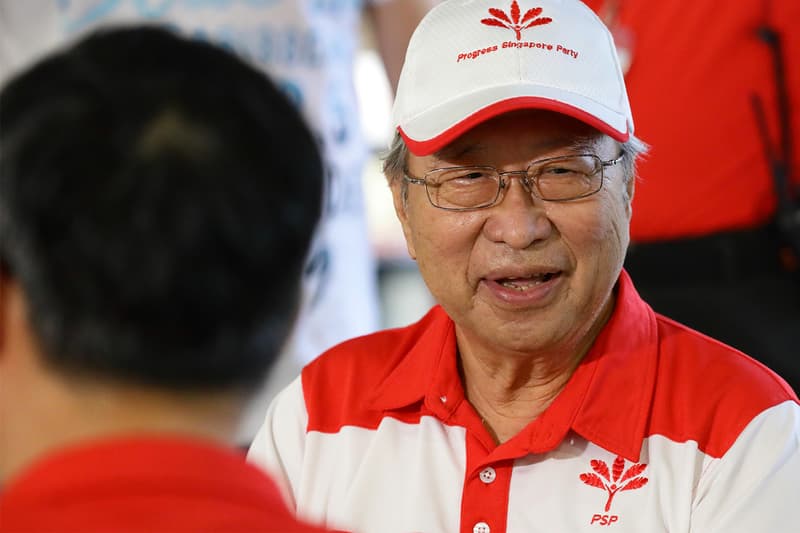 Ahead of Singapore's upcoming General Election, Progress Singapore Party (PSP) secretary-general Tan Cheng Bock has put forth an interesting campaign to capture the attention of young voters.
Looking to win the support of a younger demographic and lead as many of his party's candidates into Parliament, the 80-year-old politician has been learning about hypebeast culture. In recent weeks, Tan has been interacting with his 33,000 followers on Instagram by asking them why they love Singapore and revealing his knowledge about "hypebeast."
Tan Cheng Tan's tie to hypebeast culture came after he revealed that the glasses he normally wears are actually just frames with no lenses. Noting his counter style of accessorizing, Tan noted how he is a "hypebeast" referring to himself as a person who is devoted to acquiring fashionable items and concerned with his style of dress.
During a recent press event, Tan said, "That is a new generation's style. I might be of chronological age 80, (but I think my) physical age is younger. At the end of the day, I connect very closely with the youth. I love the youth. I love the young people." In a recent post, the secretary-general also revealed his understanding of "woke."
Catch Progress Singapore Party (PSP) secretary-general Tan Cheng Bock show off his knowledge below.
View this post on Instagram
In case you missed it, Kanye West recently officially announced his 2020 presidential run.