Budweiser Launches Its First Alcohol-Free Beer Bud Zero
Partnering with ex-NBA player Dwayne Wade.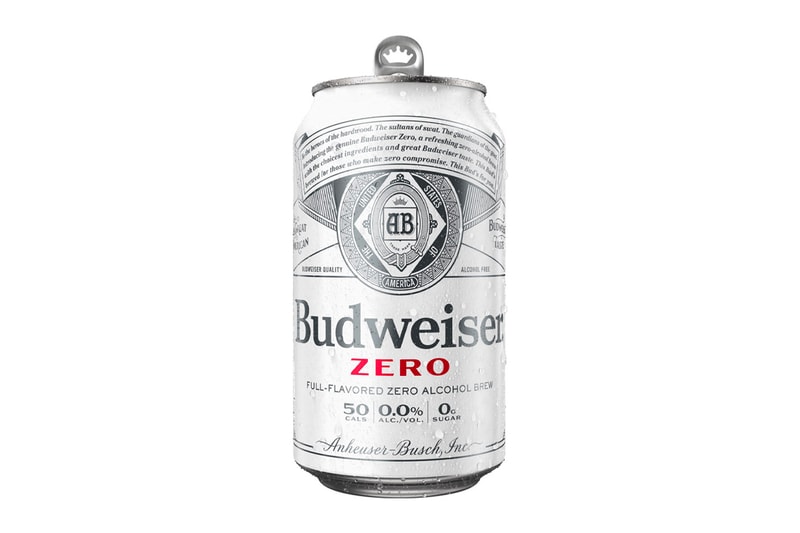 Budweiser is now launching the brand's first-ever alcohol-free beer, simply named Bud Zero. For the project, Budweiser's owner Anheuser-Busch InBev teamed up with entrepreneur and ex-NBA player Dwayne Wade, who helped with the package designs and actual taste of the beverage. One serving is only 50 calories, and holds no sugar at all, while tasting similar to the original Budweiser beer.
"We really want to disrupt this space because we believe there doesn't need to be a stigma and outdated understanding of non-alcoholic beer," Budweiser's VP of marketing Monica Rustgi told CNN Business. "Beer is something that people love, so it doesn't have to be binary decision of drinking beer with alcohol or not drinking a beer at all."
"You don't always want to walk away being hungover or with a buzz," Wade added. "I loved the idea of being part of the conversation without having to drink alcohol." The entrepreneur added that he's often the designated driver for family and friends.
Bud Zero will launch soon in 12-packs of 12-ounce cans as well as single 16-ounce cans. A six-pack of 12-ounce bottles will arrive later this year in November.
Elsewhere in the world of food and beverages, Dunkin' and Post have created new caffeinated coffee-flavored cereals.
DISCLAIMER: We discourage irresponsible and/or underage drinking. Drink responsibly and legally.