Yosemite Sam and Elmer Fudd No Longer Use Guns in HBO Max's 'Looney Tunes Cartoons'
According to an interview with the showrunner.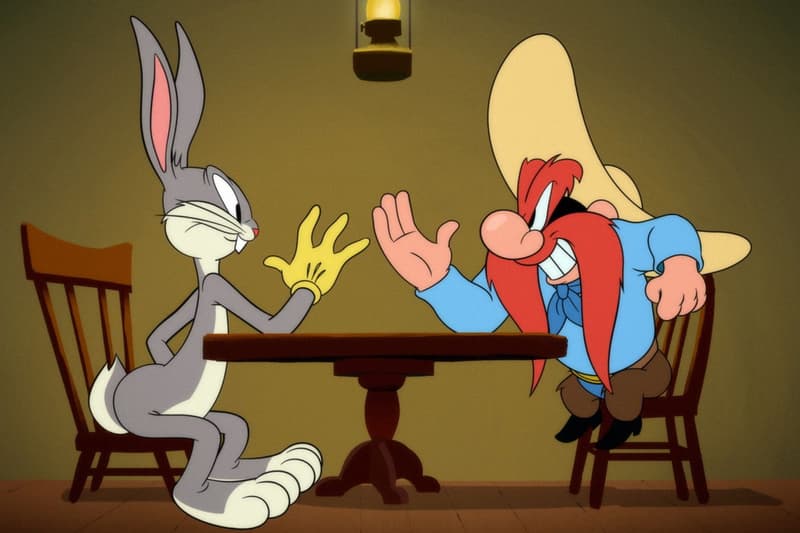 HBO Max's new Looney Tunes Cartoons is a return to form for all the classic Looney Tunes characters. However, icons like Yosemite Sam and Elmer Fudd will no longer be carrying guns the way they used to. Although WarnerMedia's new animation harkens back to the glory days of the classic slapstick comedy, hunting rifles and pistols will not appear in the new iteration.
"We're not doing guns," executive producer and showrunner Peter Browngardt said in an interview with The New York Times. "But we can do cartoony violence — TNT, the Acme stuff. All that was kind of grandfathered in." In one of the original shorts "Dynamite Dance," posted on YouTube before the series began, Fudd can be seen chasing Bugs Bunny down with a scythe, while Bugs can be seen retaliating with acme explosives.
Although it has not been confirmed, many believe the decision was made as a response to gun violence and school shootings in the U.S. "We're going through this wave of anti-bullying, everybody needs to be friends, everybody needs to get along," Browngardt said. "Looney Tunes is pretty much the antithesis of that," he continued. "It's two characters in conflict, sometimes getting pretty violent."
Elmer Fudd and Yosemite Sam haven't been shown with a gun dating back to The Looney Tunes Show. The subject was even made into an episode exploring the character's mentality without their iconic weaponry.
In other entertainment news, Pokémon recently released a new PokéToons short that pays homage to classic Looney Tunes animation.