Banzai Reissues Iconic Slalom Skateboard With Collector's Box and Signed Art Prints
Art prints were made in collaboration with David Carson, Jay Nelson, Nathaniel Russell, Todd Glaser and Cole Barash.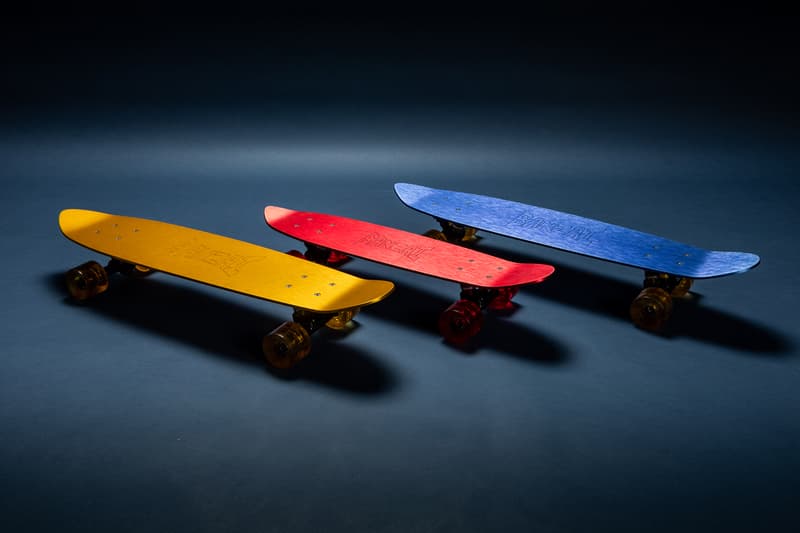 1 of 7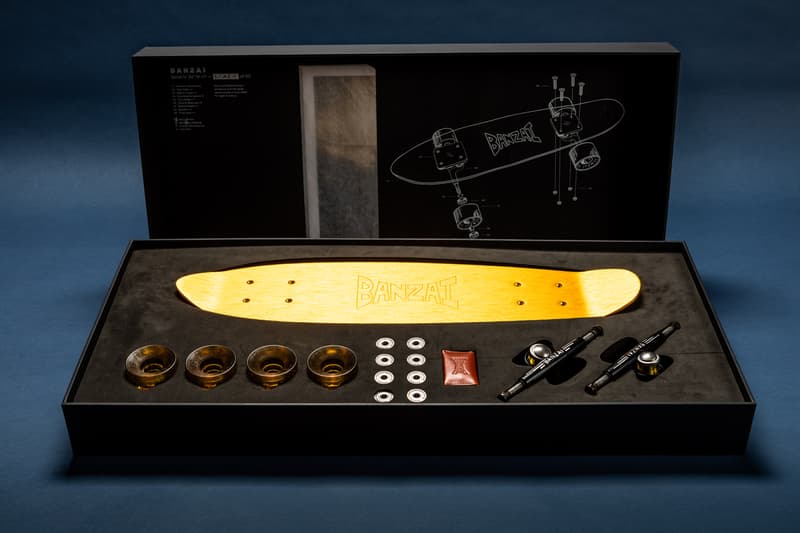 2 of 7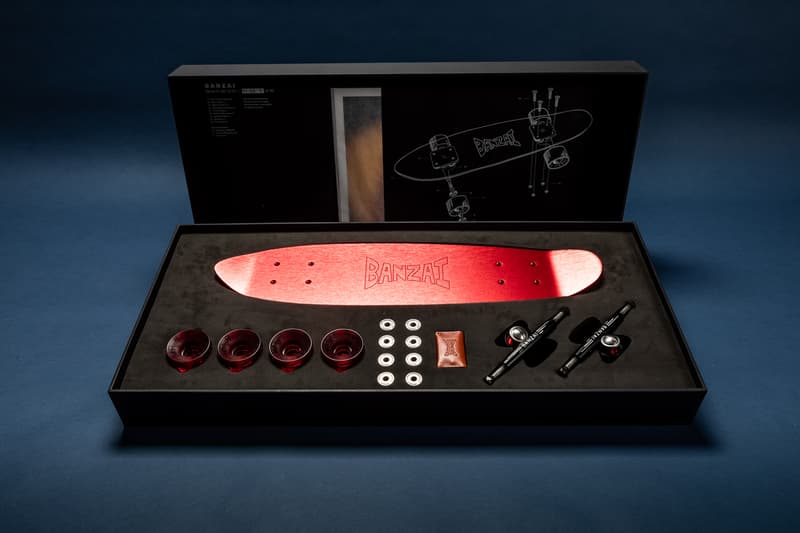 3 of 7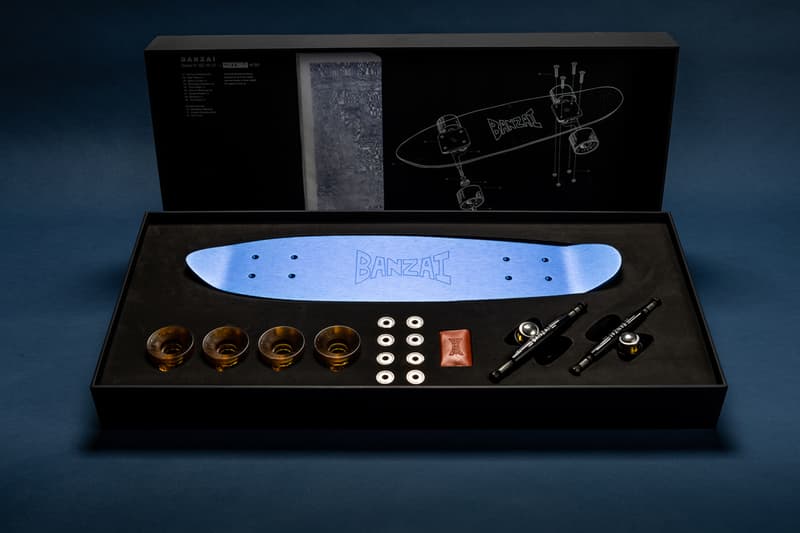 4 of 7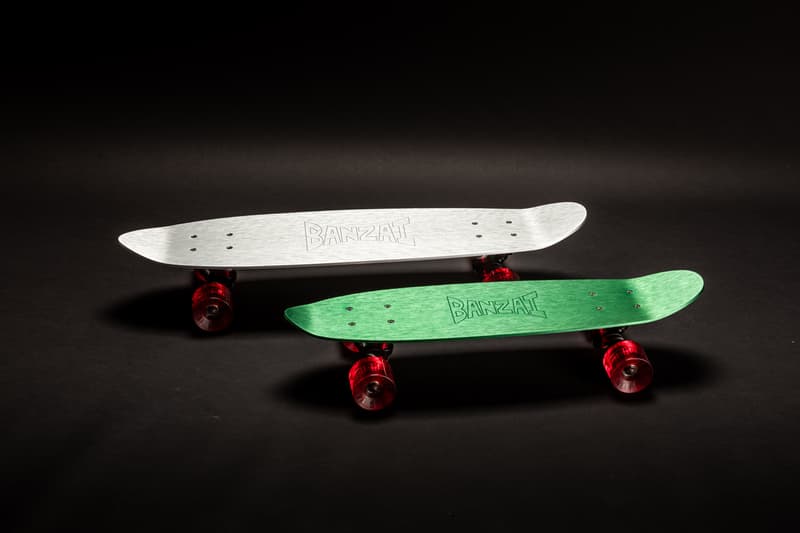 5 of 7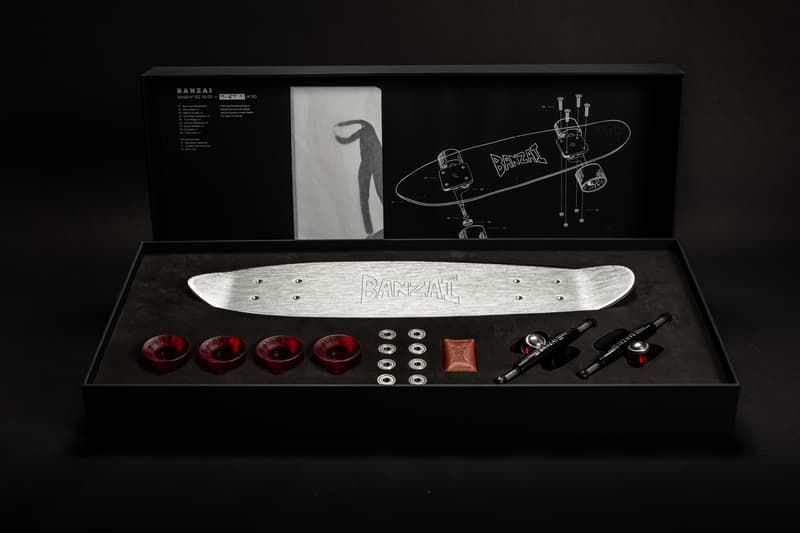 6 of 7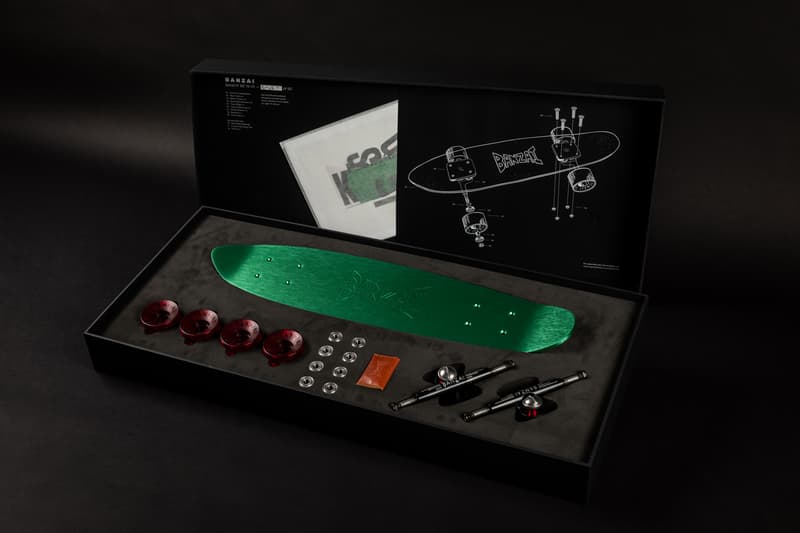 7 of 7
Maker of the iconic, indestructible anodized aluminum skateboard from the '70s, Banzai is back to reissue a collection of its classic boards.
Limited to 50 boards per color and size (23.5-inch and 28.5-inch), each board comes in a high-grade collector's box featuring a signed art print by one of the following artists: David Carson, Jay Nelson, Nathaniel Russell, Todd Glaser or Cole Barash. Each of them hand-brushed and made entirely from that familiar anodized aluminum we mentioned, the boards come with urethane wheels, ceramic bearings, the O-G style x-caliber lightweight trucks, stainless mounting parts, and a custom-designed tool in a sleek leather case.
Founded in California in 1976, Banzai's colorful, high-grain varnish and Space Age designs embodied an aesthetic much closer to the era's zeitgeist than many other skateboard companies of its time. Today, the brand is hoping to capture the attention of timeless and sophisticated design enthusiasts around the world by celebrating its heritage and influence.
For more information, head over to banzaiskate.com. On other skateboarding news, The Berrics compiled the fastest tricks ever landed (and not landed) at its indoor part into one gnarly video.