'Baki' Creator Draws Muscular Sylvester Stallone Poster for 'Rambo: Last Blood'
For the film's Japanese theatrical run.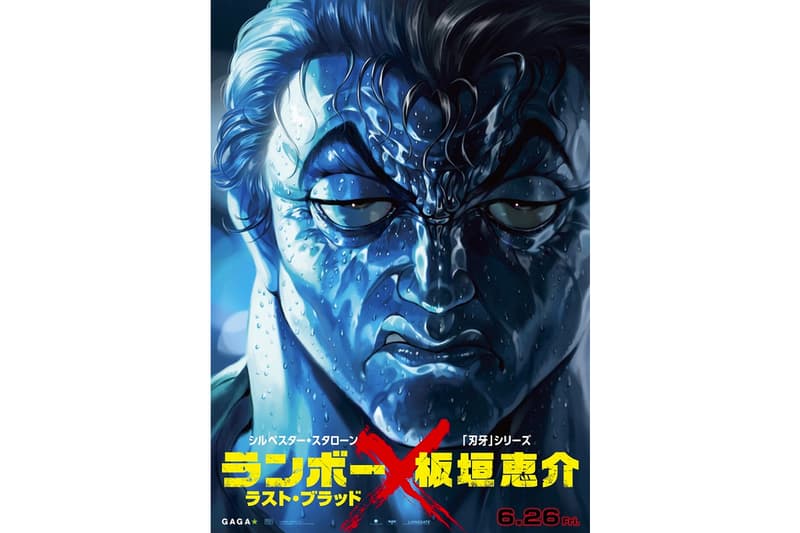 Despite being released way back in September in the United States, Rambo: Last Blood is now gearing up with its Japanese theatrical run. To mark the official premiere of the film in the country, GAGA Corporation and Lionsgate have tapped the creator of Baki for a new poster.
Coming in as a piece of highly localized marketing, the artwork by Keisuke Itagaki sees Sylvester Stallone represented like never before. Focused on a portrait illustration, Itagaki has captured the buff nature of Rambo with his unique muscular aesthetic. Despite only focusing on the face of Stallone, the talented artist impactfully expresses an over the top masculinity and some facial features tied to the Hollywood star.
Catch the poster for Rambo: Last Blood by Baki creator, Keisuke Itagaki above.
『ランボー/ラスト・ブラッド』は海外版ポスターのスタローンが完全に板垣恵介作画だったことから、親和性が抜群に高いことを感じられますね。 pic.twitter.com/2gRKgJD1vu

— タイラーの大乱 (@movie_watch4) June 11, 2020
In case you missed it, the Evangelion x Casio G-SHOCK DW-6900 features a familiar color scheme.