Skooly Shares New Project 'Nobody Likes Me'
Featuring 2 Chainz, Lil Baby, Tay Keith, and more.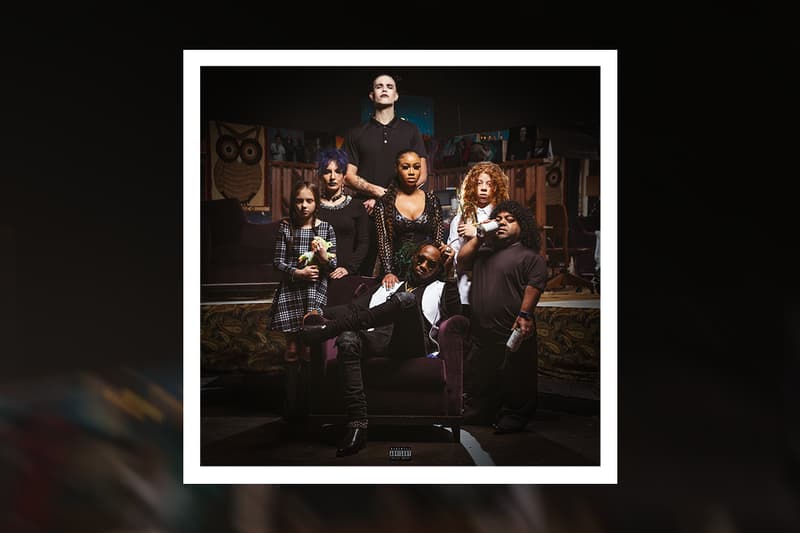 Atlanta rapper Skooly has returned with his new project, Nobody Likes Me, and this time, he's repping for the misfits. Releasing the project via 2 Chainz' T.R.U. imprint, Skooly's latest full-length offering sees the 25-year-old teaming up with his label boss and mentor, as well as Lil Baby, Tay Keith, and more.
Skooly's newfound direction is aptly posited into the album's cover art, whereby the rapper sits in front of a group of social outcasts. It's here that fans get a taste of what Skooly aims to do with Nobody Likes Me: to make music for the nonconformists. On the album, he flexes his penchant for classic trap-clad bars, with other tracks seeing him resort to sung lyrics.
"I poured my heart into this project," Skooly shared about the project. "The process for it has really been my whole life. I've been doing this a long time and I've contributed a lot. Though some people won't acknowledge that.  The title, for me, has a twofold meaning. Nobody Likes Me, but also Nobody Like Me. There are a lot of people that love me, but don't like me. They love my sound, love my style, but for whatever reason, don't want to see me win. That makes me feel at times like nobody likes me."
Nobody Likes Me is Skooly's first solo project in two years following 2018's Don't You Ever Forget Me 3. Earlier this year he teamed up with 2 Chainz for "Virgil Discount," later releasing a mobster-inspired visual for "Go."
Stream Skooly's Nobody Likes Me below.
For more music news, Future's High Off Life has debuted at the No. 1 spot on the Billboard 200 chart.