Pizza Hut Giving Away 500,000 Free Pizzas
Celebrating the graduating class of 2020.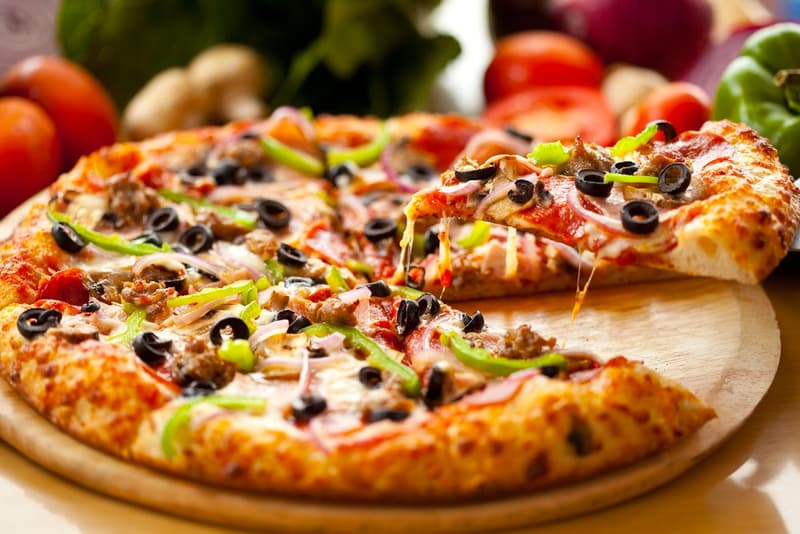 Pizza Hut is giving away 500,000 free pizzas to celebrate the graduating class of 2020. It's a gesture to students who will be missing out on their ceremonies amid the current COVID-19 crisis, and the company wants to remind students that graduation is a momentous milestone, regardless of whether a student gets to walk the stage or not.
Pizza Hut teamed up with "America's dairy farmers" in making the campaign possible. CMO of Pizza Hut George Felix stated "our brand has a long history of celebrating moments that matter – like graduations – and Pizza Hut takes pride in being a part of our customers' big days… We're proud to partner with America's hard-working dairy farmers to bring students who are missing out on their chance to cross the stage with their diploma, an opportunity to celebrate with their favorite Pizza Hut pizza." The initiative isn't just exclusive to students, either. Anyone who signs up for a Hut Rewards account can receive a free medium 1 topping pizza. As instructed on Pizza Hut's website, "just sign in to your Hut Rewards account below to claim your free medium 1 topping pizza and redeem online through 6/4. Cheers to you!"
Pizza Hut's giveaway is currently running and will end on May 28. Those who want to participate in the celebration can head to Pizza Hut's website to claim a free pizza.
In case you missed it, check out IKEA and Pizza Hut's life-sized version of the plastic "tables" that often come inside pizza boxes.
Congratulations Class of 2020, you did it! Together with America's dairy farmers, we want to celebrate all your accomplishments with half a million FREE pizzas. Visit https://t.co/jgwYy9Tsc6 to claim your free medium 1-topping pizza while supplies last. pic.twitter.com/64zaUHawl1

— PizzaHut (@pizzahut) May 22, 2020