Medicom Toy Imagines Jersey-Wearing BE@RBRICKs
In collaboration with F.C. Real Bristol and Coca-Cola.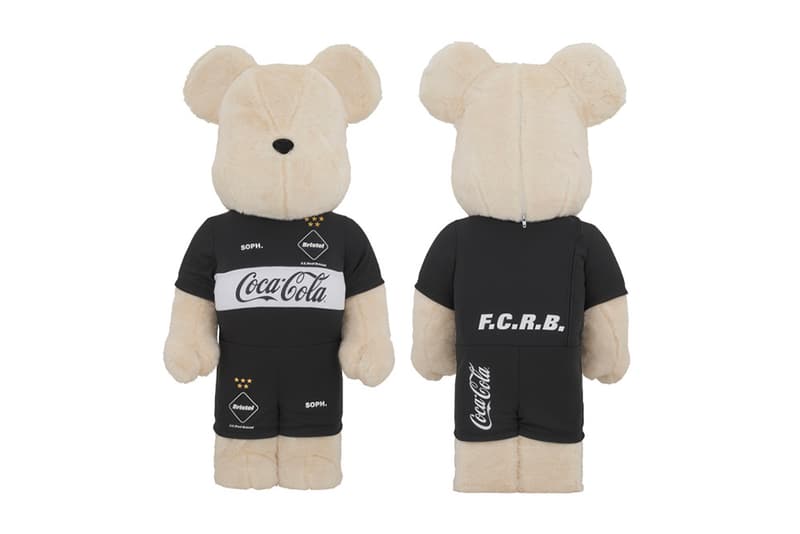 1 of 2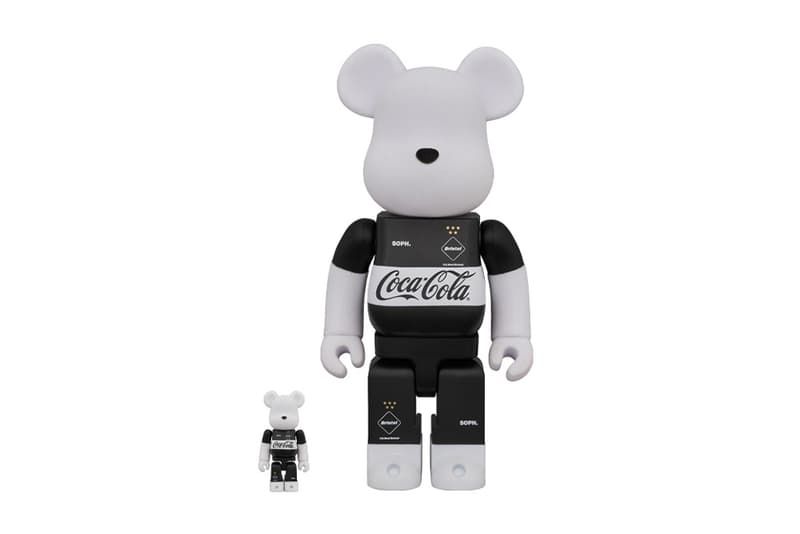 2 of 2
Medicom Toy has teamed up with F.C. Real Bristol and Coca-Cola for a brand new a set of BE@RBRICKs. Following its collaborative orange rubber duckie, the Japanese toymaker has imagined its collectible figure in soccer jerseys of F.C. Real Bristol's fictional sports team — a 100% & 400% set and a 1000% iteration.
The 100% & 400% set embodies a crisp monochromatic colorway. Much of the head has been kept clean in a white shade, accented by a small black nose. "SOPH." and "Bristol" branding is placed at the upper chest, followed by a Coca-Cola logo placed over a thick wide stripe below. As a final touch, the figure's depicted shorts also sport the same motifs found on the upper chest. The 1000% version of the BE@RBRICK is made with fuzzy creamy-colored fleece instead of plastic. Like the aforementioned model, the design for the figure's head has also been kept minimal with just the nose as the accenting detail. The BE@RBRICK is also dressed in the same jersey as its smaller counterpart, coming in a stretchy nylon material as opposed to being printed.
The F.C. Real Bristol x Coca-Cola x Medicom Toy BE@RBRICK 100% & 400% and 1000% are coming soon on SOPH.'s website for $131 USD and $507 USD, respectively.
For more from Medicom Toy, check out its Utagawa Kuniyoshi's artwork on a new BE@RBRICK.
F.C. Real Bristol x Coca-Cola x Medicom Toy BE@RBRICK