Actor and Comedian Fred Willard Has Passed Away at 86
Steve Carell, Jimmy Kimmel, Jamie Lee Curtis, and more pay tribute.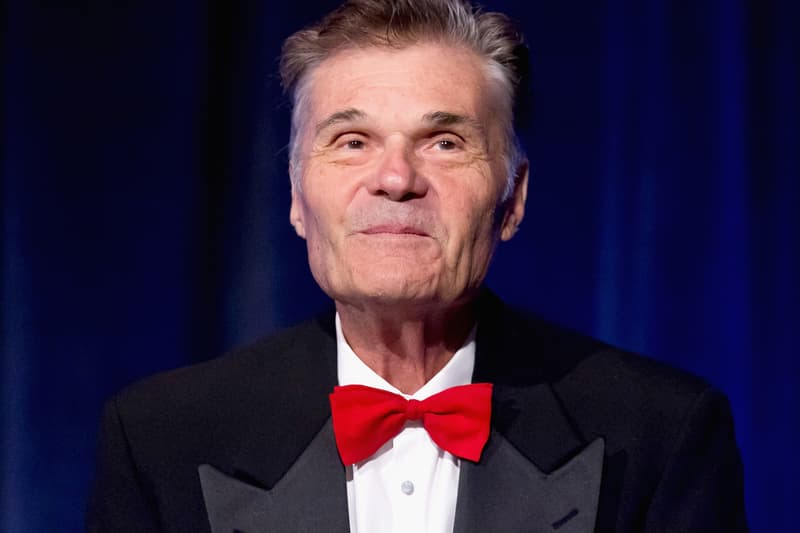 Actor, comedian, and writer, Fred Willard, known for his roles in This Is Spinal Tap (1984), Best in Show (2000), A Mighty Wind (2003), and the Anchorman films, has passed away.
The star died on Friday "at the fantastic age of 86 years old," his daughter Hope Mulbarger confirmed to CNN. "He kept moving, work and making us happy until the very end."
Willard, whose wife of 50 years passed away nearly two years previous, was known for his roles in Christopher Guest's films — light-hearted comedies that featured entirely-improved dialogue from the actor.
Alongside his various movie roles, Fred also starred in many hit TV series. He had won three Emmy nominations for his role as Hank on the CBS sitcom Everybody Loves Raymond, scoring his fourth for his role as Phil Dunphy's father on ABC sitcom Modern Family. Later this month, Willard will appear as Steve Carell's father in the upcoming Netflix series Space Force. Guest's wife, Jamie Lee Curtis, was one of the first Hollywood figures to pay tribute to Willard, sharing an unforgettable scene from Best in Show, where he played commentator Buck Laughlin.
How lucky that we all got to enjoy Fred Willard's gifts. He is with his missed Mary now. Thanks for the deep belly laughs Mr. Willard. Best in Show (7/11) Movie CLIP – Judging the Hounds (2000) HD https://t.co/wPrbk9VjWI via @YouTube

— Jamie Lee Curtis (@jamieleecurtis) May 16, 2020
So sad to hear that Fred Willard passed away.

One of my favorite roles of his was as Ron Albertson in Waiting For Guffman. Watch how many dentist jokes he delivers in under ten seconds. ❤️ pic.twitter.com/BHgPl3EXoY

— Vic Berger IV (@VicBergerIV) May 16, 2020
Devastated to learn that the great Fred Willard has died. I was honored to have called him a friend. One of the funniest, nicest, sweetest, purest souls I have ever had the privilege to know. He was my hero from Fernwood Tonight when I was a kid. He was never not funny. RIP Fred.

— Paul Feig (@paulfeig) May 16, 2020
One of my favorite lines in a movie ever was delivered by Fred Willard in BEST IN SHOW, after a naughty dog went after the judge: "He went after her like she was made of ham." This man was so brilliant and he elevated the flicks and TV shows in which he popped up. RIP, Funny Man! https://t.co/jEmDS0T9n8

— KevinSmith (@ThatKevinSmith) May 16, 2020
RIP to the legendary #FredWillard. The first time I worked with him ironically it was a table reading for a Drama/comedy play. I was still in The Groundlings in those days. He looked right in my eyes when we had dialogue. Basic but vital acting tip. Oh and funny as f**k?

— Kathy Griffin (@kathygriffin) May 16, 2020
Fred Willard was the funniest person that I've ever worked with. He was a sweet, wonderful man.

— Steve Carell (@SteveCarell) May 16, 2020
There was no man sweeter or funnier. We were so lucky to know Fred Willard and will miss his many visits https://t.co/joHM39o8k4

— Jimmy Kimmel (@jimmykimmel) May 16, 2020