Daiki Tsuneta of Japanese Band King Gnu Discusses His Brand New Project
Meticulously styled by archive marketplace, OR NOT.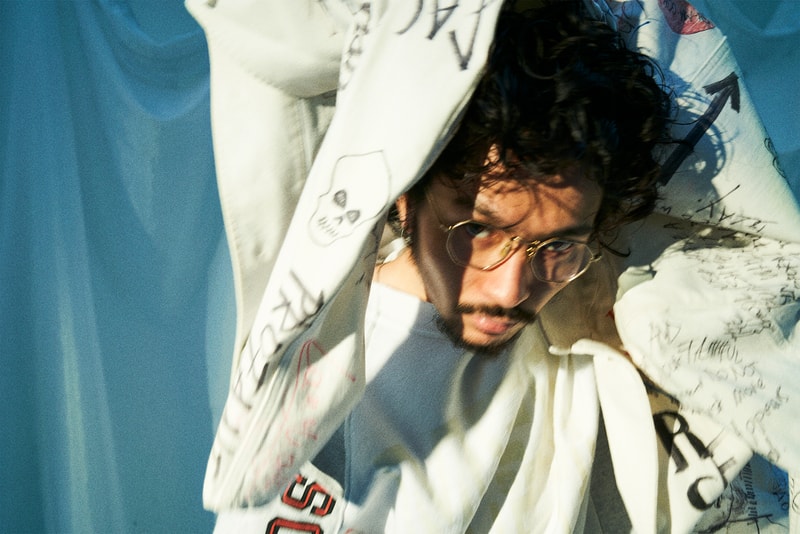 1 of 4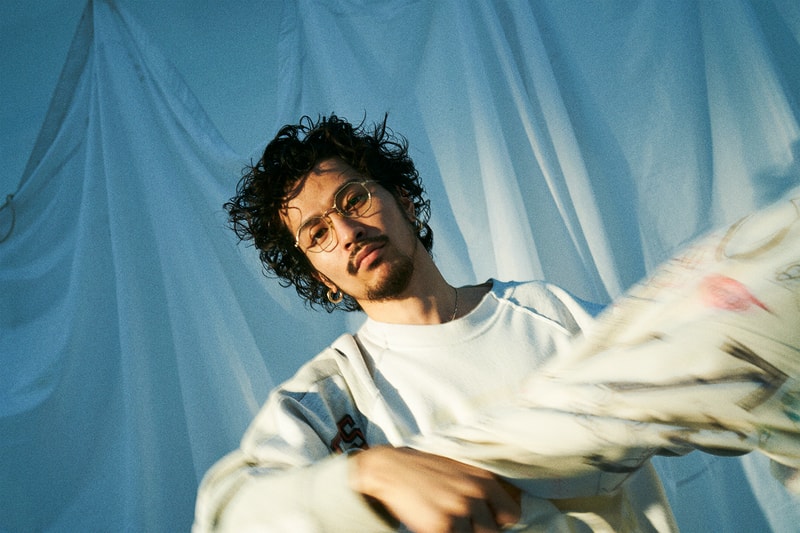 2 of 4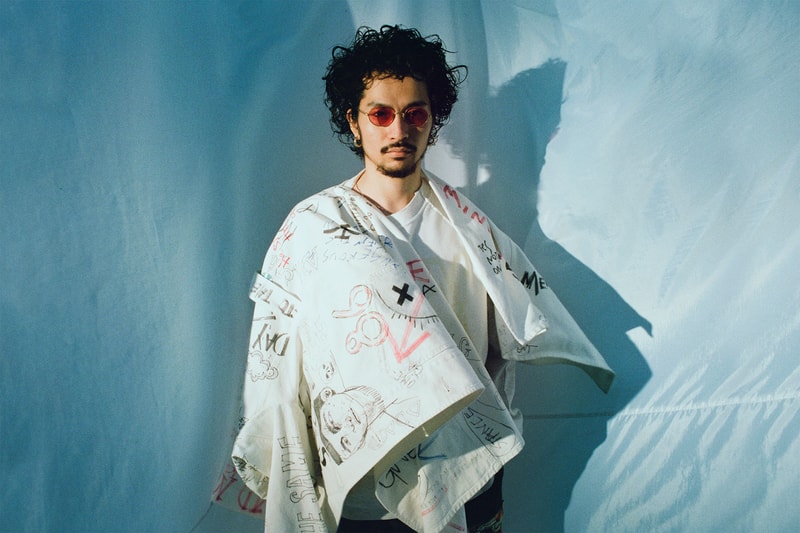 3 of 4
4 of 4
Off the back of his J-POP band King Gnu's success, frontman Daiki Tsuneta is now looking towards his next creative project. The artist and musician earned a cult following in Japan thanks to his catchy, melodic lyrics and King Gnu's boundary-pushing visuals. Keen to take his music into new territory, Tsuneta recently unveiled his latest band, millennium parade. With aspirations to reach a global fanbase – "I want to be the first Japanese artist to make it in the world" he says – Tsuneta sat down with HYPEBEAST to discuss his plans for world domination and star in an exclusive shoot styled by famed Japanese archive marketplace, OR NOT.
1 of 3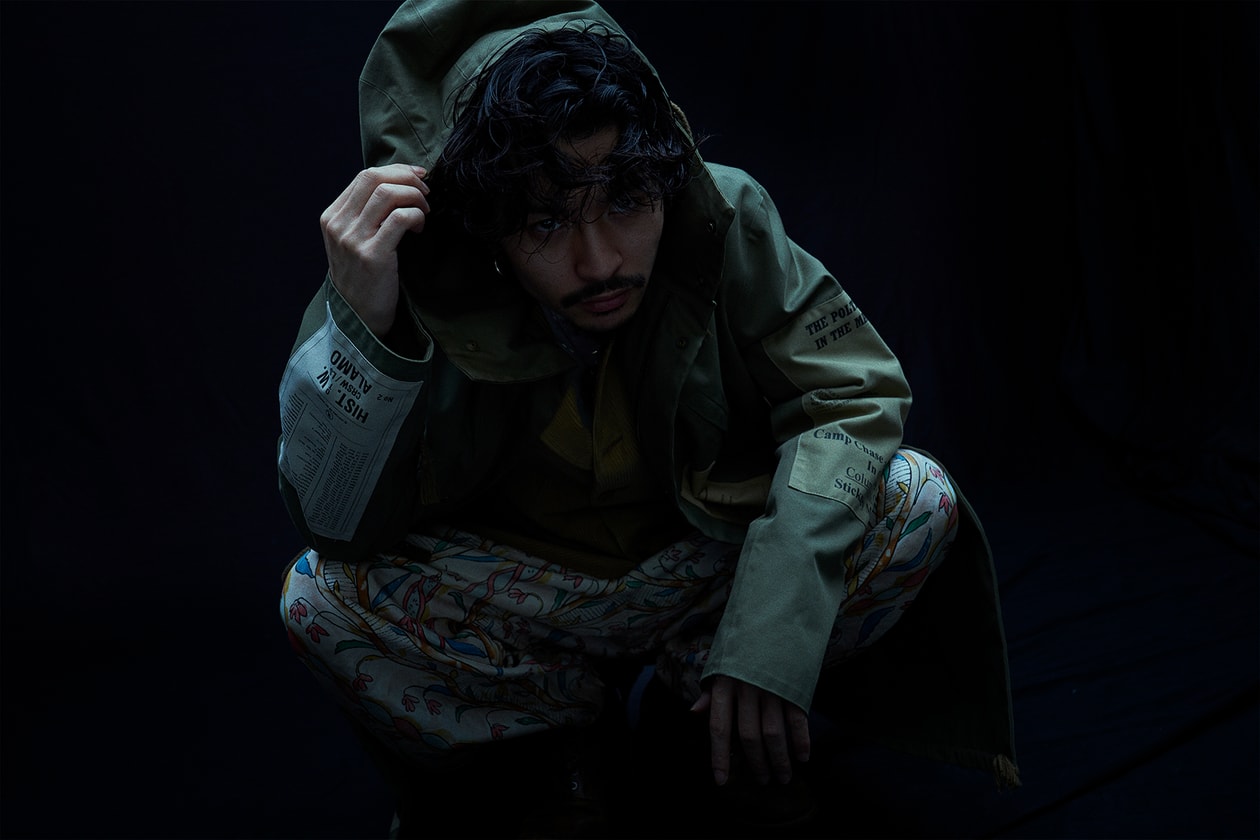 2 of 3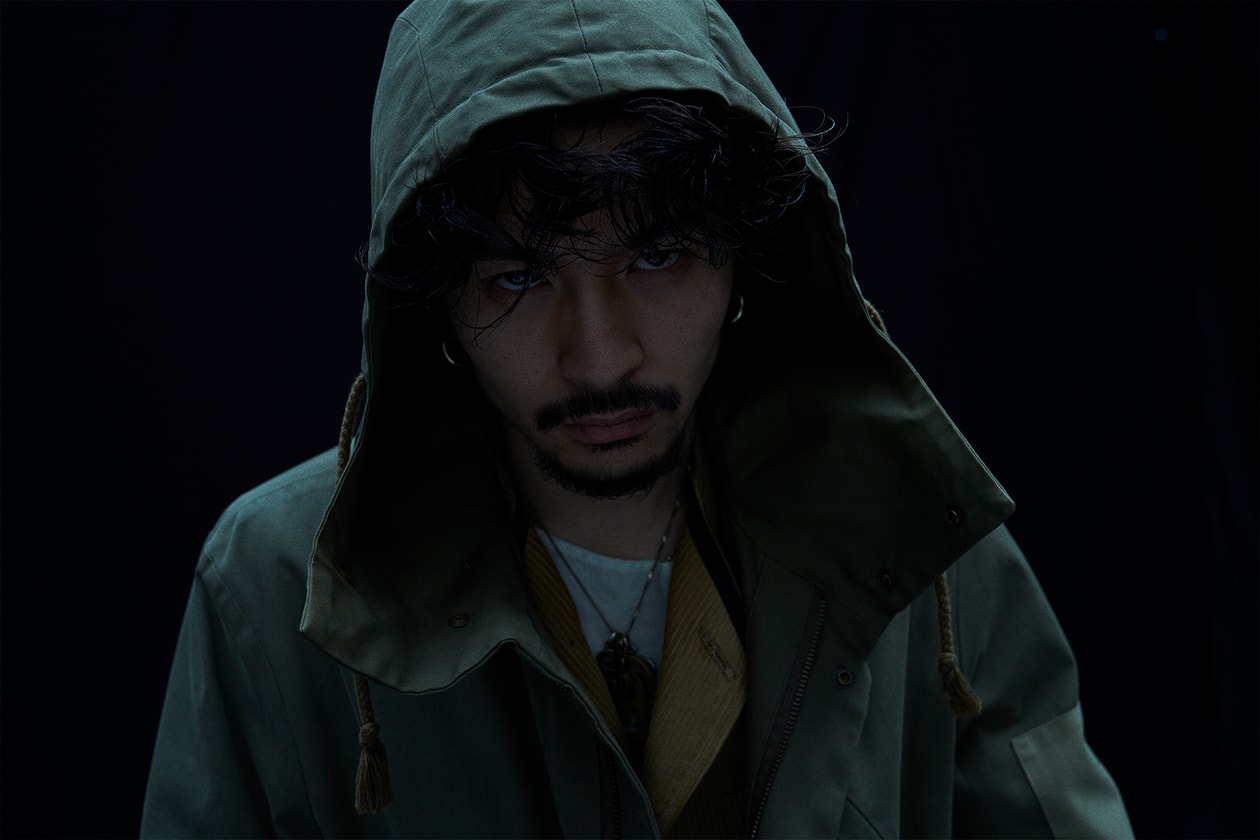 3 of 3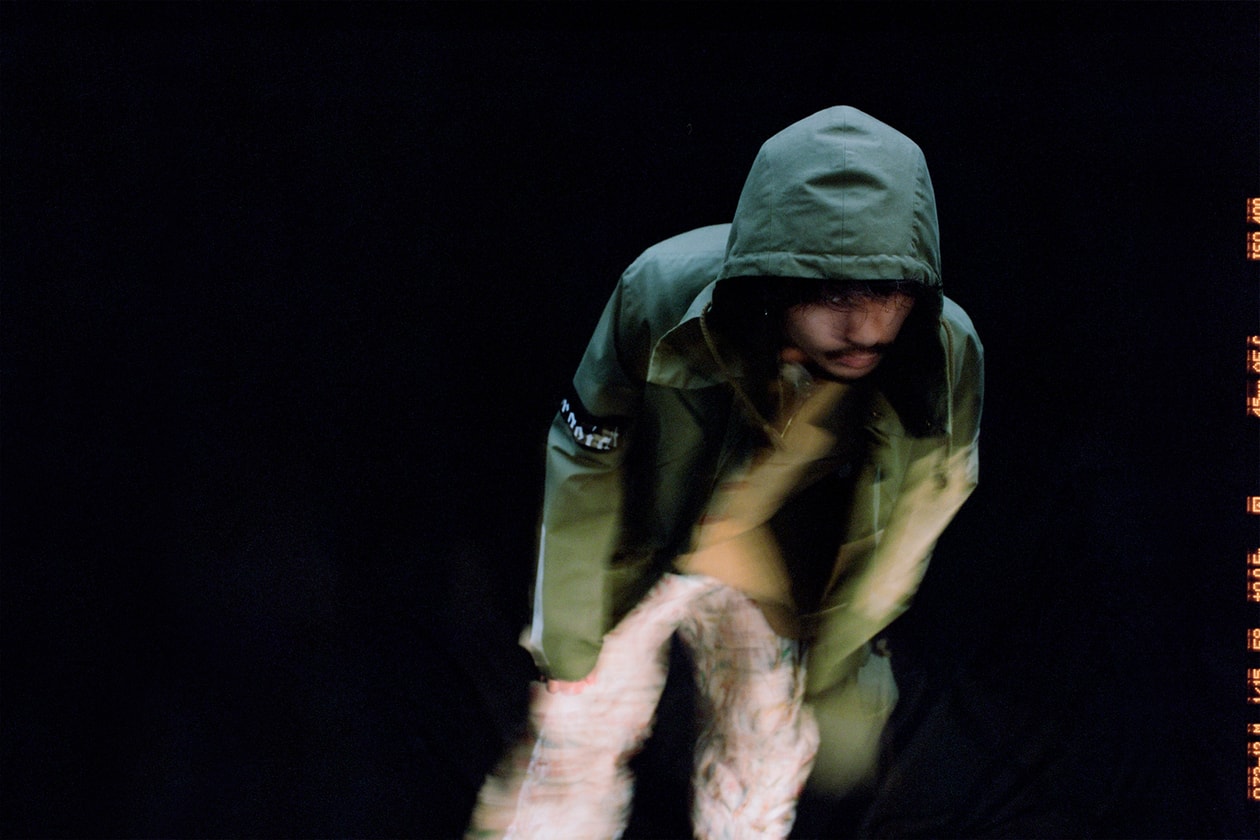 You're the leader of King Gnu, but can you tell us about the other project – millennium parade – which involves several creators. What is the biggest difference compared to your work with King Gnu?
King Gnu's activities are focused on the Japanese music industry. The music is made intentionally to fit the typical Japanese format of J-POP. But that isn't where my musical roots are from. So the outlet to express the creativity of my ingrained musical roots is this project – millennium parade.
Was it a project planned before King Gnu formed?
Both ideas have been around for just as long, but it's like finally millennium parade has also started. In Japan, when you try to be active outside of J-POP, the market tends to become smaller. But with King Gnu creating popular music for the mainstream market, it gives millennium parade an easier chance to be musically active. So, with millennium parade, I want to try vastly different things. Something that is beyond Japanese mainstream or even underground. Just like the idea of Pop Art… I want to do something that's out of this world.
Latest single "Fly with me" which dropped on April 22nd attracted a lot of attention as the Ghost in the Shell: SAC_2045 theme song. How did that come about?
The Ghost in the Shell: SAC_2045 production team suddenly got in touch with us and asked us to create the theme song. So, at first, I made two tracks and sent it. One track was created to fit Ghost in the Shell and the other track – "Fly with me" was deliberately created with my own interpretation. The past Ghost in the Shell music was written by Yoko Kanno or Cornelius, so I created the first track with a similar sound in mind. But I felt this sound lacked impact for these times. I felt it was necessary to express the life we live in today thru a stronger sound, which is why I also created "Fly with me". In the end, we were more passionate about "Fly with me", which conveyed to the directors and the production team, outweighing this track as the theme song.
The music video for "Fly with me" was spectacular. How was it created?
About a year ago, the PERIMETRON members [Tsuneta's creative collective] and I talked about this being the time to show each of our mastered skills and give it all we got to create this CGI video. This was going to be the culmination of everything we had done so far. So, with our directors – (Shu) Sasaki and (Yuhei) Kanbe heading the project, it was all created from scratch, from the setting to the character design. Although the production took over 6 months and it ended up being the costliest ever, we feel it was a creation that will last forever. Artists need to keep throwing punches into the world. And this creation was only just the start to the many more.
What is the reason that the film directors and members of millennium parade or PERIMETRON are all in-house?
For any single project, the main plan or the foundation's philosophy is something that the core members need to have in common. Which is why I wanted to gather producers and directors who are like-minded. In order to convey something, there's only so much I can do on my own. It's essential to have people I can trust. And it's finally all coming together now.
The single "Fly with me" includes a DVD of a talk session with the directors of the music video and Ghost in the Shell: SAC_2045 directors, Kenji Kamiyama and Shinji Aramaki. Can you tell us any memorable topics from the session?
Like I mentioned earlier, we were influenced by the Ghost in the Shell series, so it was great to learn from the directors about the concept of Ghost in the Shell, what they were trying to portray and how they created it. It was informative. Since we were impacted by Ghost in the Shell, this "Fly with me" music video was created by us as one type of answer to it. To tell you the truth, the hidden theme for the "Fly with me" video was "to create something more awesome than Ghost in the Shell" [laughs].
The single "Fly with me" includes a remix version by Steve Aoki. How did that come together?
I knew Steve was a fan of Ghost in the Shell too, so we offered, and he gladly accepted. Steve's great sense of music is well displayed in the remix… something only he can do. Steve himself is such an interesting guy. He was originally from the hardcore music scene and everything he has experienced is probably what led to his present style of music. But the way he builds excitement and the way he creates music is, in some ways, 'hardcore' right?
Now that "Fly with me" has been released, are there any new challenges or projects that you're currently working on?
The production time, the enormity, the quality, our enthusiasm for "Fly with me" was so extreme that all of us, including myself, are probably a little burnt out [laughs]. We gave it all we got. But of course, there is still so much we want to accomplish which is something we always talk about. We do have plans to perform with a large orchestra.
As millennium parade, you have collaborated with DIOR and as a solo artist, you oversaw the music for N.Hoolywood's NY collection, so I get the impression that you have a strong connection with fashion. There was also an interview of you saying, "Just like how Rei Kawakubo of Comme des Garcons shocked the world with black, I want to do the same in the music scene." Are you aiming to make music from Japan that fits a global standard?
Yes. Unfortunately, this is unprecedented. There aren't any world-renowned Japanese musicians yet. Of course, there's Ryuichi Sakamoto and Joe Hisaishi but there is a strong impression that they are acclaimed in the film scores aspect. We are hoping to shock the world with our music, just as Comme des Garcons and Yohji Yamamoto from the Japanese fashion industry did in the '80s.
In the fashion industry, the value and recognition of the "archive", such as the '80s Comme des Garcons items, has caught on. What do you think is an "archive" in the music industry?
For music, that would have to be "classic". I always aim to create a "classic". There's a reason to music that has remained over time. Every day I think about how to create that kind of music. And I think contemporaneousness is necessary, at the least. We need to accurately portray this era that we're living in now, for a creation to remain in the future generations.
You are constantly creating something as King Gnu, millennium parade or through your many other activities. Do you ever get worried or impatient that one day the source of your creativity will diminish and become empty?
Never. But I do feel discomfort and anxiety when trying to create something "totally different from the past" to make an impact. To be honest, it is not difficult to make great quality music. But it is difficult to make music that will create a new kind of impact on people. To do that, the creator needs to step up further with a new mindset or needs an assertive power.
Last question. The COVID-19 pandemic has drastically changed the world. Has it changed your attitude or will it affect your music?
All the musicians are in a rough situation and are starting to take action. But it also seems like they are becoming restless. My shows are also being cancelled and postponed, so I feel a little unsure, but I am still moving forward with the same vision I've always had. We're not dependent on the times so we'll keep on doing what we want to do.
Tsuneta's styling comes courtesy of OR NOT, a Japanese fashion marketplace specialising in archive pieces. It provides several other authentic designers' archives so check out its website as well as Daiki Tsuneta's collective, Perimetron.