NOAH Unveils Thank You Core Logo T-Shirts for Coronavirus Aid
All proceeds to benefit Direct Relief charity.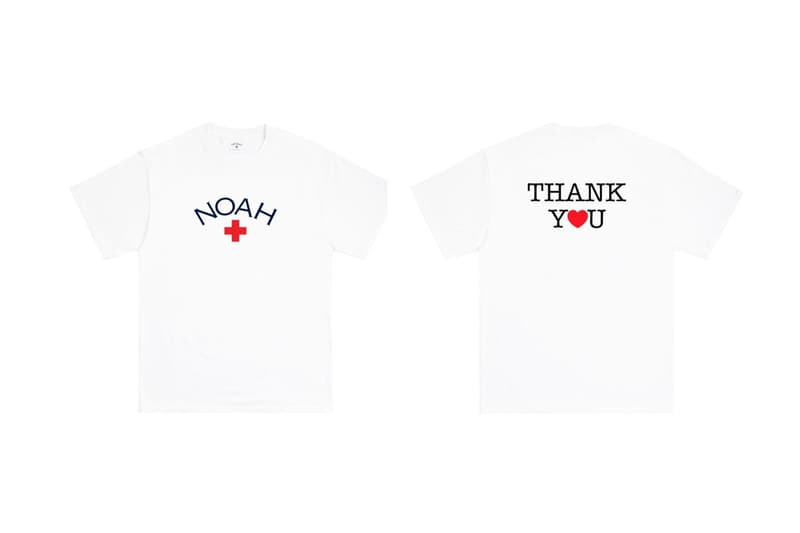 NOAH recently took to Instagram to announce the sale of new Thank You Core Logo T-shirts. All proceeds will go directly to the charity, Direct Relief, that is providing protective gear to doctors and nurses on the frontline of the coronavirus outbreak. The base of each shirt is white with NOAH branding on the front portion and "Thank You" lettering on the reverse.
"Many of us have been seeking ways to help others in the midst of this crisis. We've felt a bit paralyzed as we make clothing. Not exactly essential at this point in time. But one thing we know for sure, money helps in times of need and there are great people doing great work who need support," expressed the brand on Instagram.
The Thank You Core Logo tees will on NOAH's online store on April 30.