Microsoft Details Xbox Series X's Console Design
The company's principal designer and mechanical engineer explain its fridge-like aesthetic.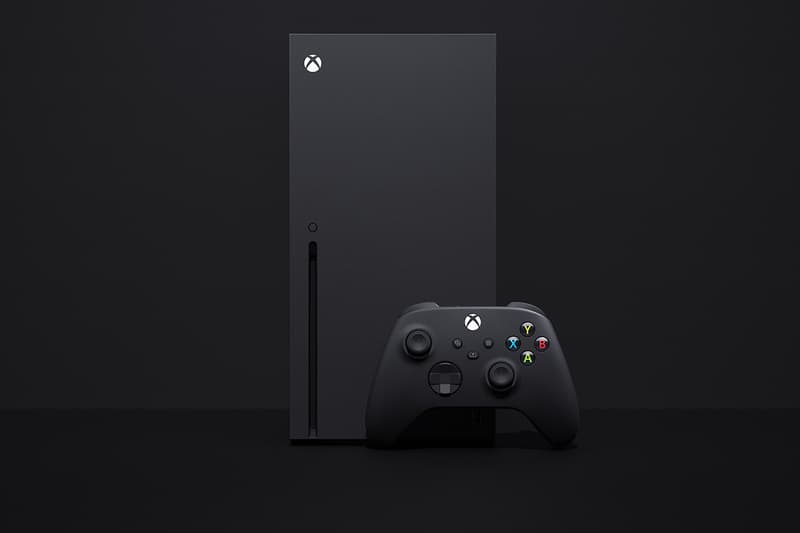 Microsoft's upcoming Xbox Series X departs from the standard video game console design, opting for an upright position instead of a surface position. After a barrage of memes from Twitter comparing the console to a refrigerator, the company has explained the change is not only an aesthetic adjustment but also an attempt to make the hardware's fan as big and efficient as possible.
In a recent interview with Digital Foundry via Eurogamer, Microsoft revealed the design is meant for the inclusion of an optical drive to read discs and the ability to quiet down the hardware's heat sink.
Principle designer for Microsoft Chris Kujawski explains: "Jim [Wahl] mentioned how the ODD [optical disc drive] sets one dimension, the volume of the heat sink sets the other dimension, the height is set by airflow and throughout this kind of complex negotiation of figuring out how this stuff comes together, we landed on a square form factor which we love."
Microsoft also explained the console's ventilation, which can be seen at the top of the system tower and features bigger exhaust holes than previous consoles. Jim Wahl, director of mechanical engineering for the project, stated:
"You have exhaust out the top and we have large venting holes, but the net effect of putting all of this together, having parallel paths, having this really powerful quiet fan at the top, is that we get 70 per cent more airflow through this console than the past generation and we get 20 per cent more airflow through our heatsink alone than in the past generation."
The design of the Xbox Series X essentially allows the system to function as a cooling tower for its powerful new CPU and GPU.
In related Microsoft news, a hacker is reportedly holding the Xbox Series X source code ransom for $100 million USD.
Fridge for scale. #PowerYourDreams pic.twitter.com/2n4OEUKXUz

— Xbox (@Xbox) March 16, 2020
Xbox Series X has a revolutionary console form factor – but what's going on inside the box and why did Microsoft revamp the design? @digitalfoundry reports. https://t.co/ngXUfvNsG0

— Eurogamer (@eurogamer) March 28, 2020