WhatsApp Launches Darkmode for iOS & Android
A little easier on the eyes.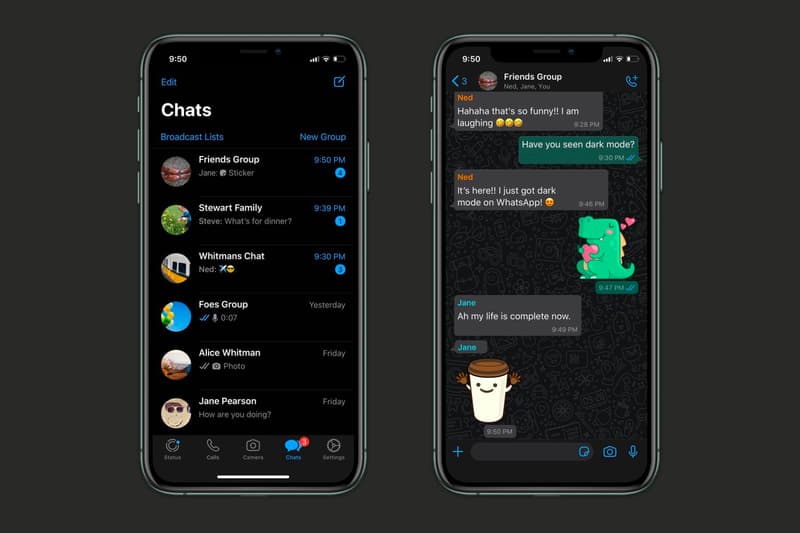 Following months of testing, WhatsApp has now rolled out Dark Mode for iOS and Android. For users operating iOS 13 or Android 10 with Dark Mode enabled, the messaging platform will take on a darker tone to make usage a little easier on the eyes. Users using Android 9 can also enable the dark theme through the WhatsApp settings menu.
Looking to cut down eye fatigue, Whatsapp experimented with the mix of a special dark gray background and an off white color that lowers the brightness of the screen. The dimmed take ensures the reduction of glare while promoting contrast and readability. The Dark Mode option on iOS devices will lean closer to pure black while Android plays with a darker gray tone. To celebrate the launch of the long-awaited feature, Whatsapp also released a playful short video fittingly titled "Hello Darkness."
Download the latest WhatApp update from Apple's App Store and the Google Play Store to access the new Dark Mode option.
In case you missed it, Tapper recently crafted 18K Gold, 925 Silver and Black Hematite Plated AirPods Rope Chains for secure stylish carry.