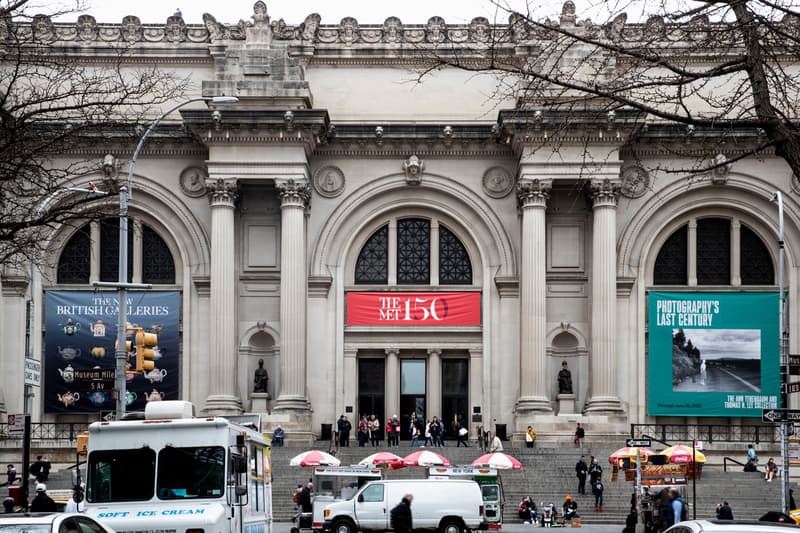 The Metropolitan Museum of Art Is Planning for a $100 Million USD Loss
Reduced programming and potential layoffs due to the health crisis.
---
On March 13, the Metropolitan Museum of Art closed all three of its sites in New York as a precautionary measure to limit the spread of coronavirus. The Met will now seemingly keep its institutions shuttered until July, as per a report by the New York Times. With this projected length of the closure, the museum may see a financial loss of $100 million USD.
The Met's president, Dan Weiss, and director Max Hollein have also alerted department executives that there may be layoffs if the lockdown continues through the summer. Met employees are currently being paid as they work remotely, but only through April. If the museum does reopen in July, it will implement a "lower-cost" structure internally while cutting down on its programming as it foresees a dip in attendance for next year as well.
"This is an extraordinarily challenging time for us all," said the letter, signed by the Met's top executives, Daniel H. Weiss, the president, and chief executive, and Max Hollein, the director. "As staff members of The Met, we all have a profound responsibility to protect and preserve the treasured institution we inherited."
Keeping the Met's expected shortfall in mind, smaller arts and culture institutions may find it even more difficult to stay afloat. "If even a behemoth like the Met — with an operating budget of $320 million and an endowment of $3.6 billion — is anticipating such a steep financial hit, smaller institutions may not be able to survive at all," stated NYT.
Elsewhere in art, Google Arts & Culture has launched virtual tours from hundreds of museums across the globe.