Curren$y & Fendi P Link for Collaborative 'Smokin' Potnas' EP
A nine-track offering from the two Jet Lifers.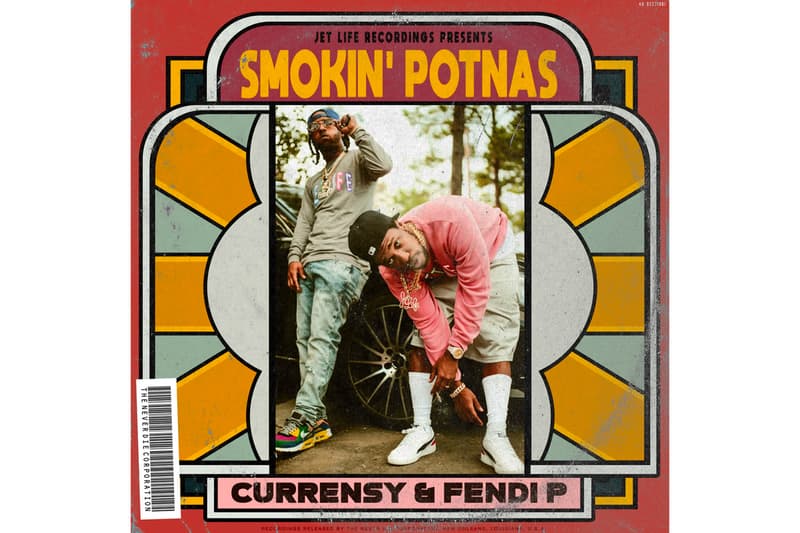 Curren$y and Fendi P have teamed up to deliver Smokin Potnas, the pair's first-ever collaborative EP. Clocking in at just under half an hour, the nine-track project features production from 808 Ray, Harry Fraud, Sledgren, Smitty Beatz and TraumaTone, and is everything one would expect from the two Jet Lifers — the perfect balance of gritty and smooth, laid-back and braggadocious and grimy yet stylish.
Both rappers have remained real busy, with Spitta dropping The Tonite Show with DJ.Fresh and his 3 Piece Set EP with Thelonious Martin, and Corner Boy P releasing his two full-length albums Fendi P 3 and Carrera Red in 2019.
Stream Curren$y and Fendi P's Smokin' Potnas on Spotify and Apple Music below.
Elsewhere in music, take a listen to Jay Electronica's highly-anticipated debut album, A Written Testimony.