2 Chainz and His T.R.U. Imprint Release First Collab Project "No Face No Case"
The Atlanta-based imprint offers up 15 new tracks for their first compilation.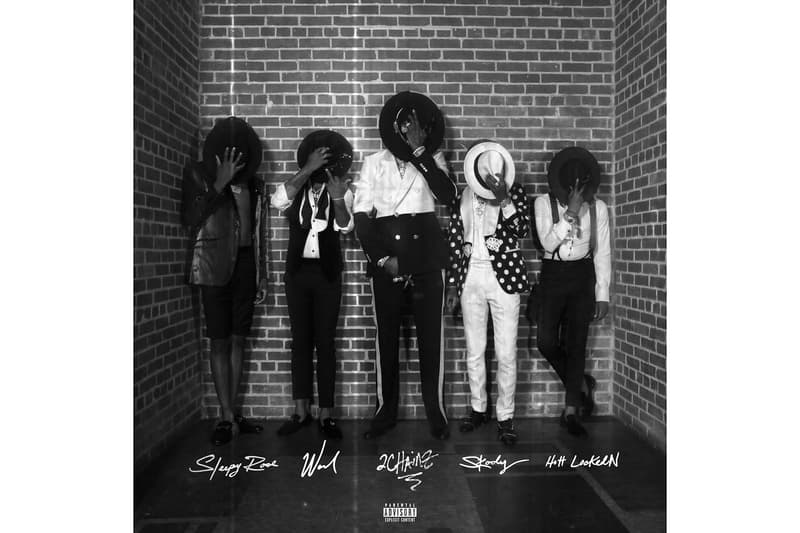 2 Chainz and his T.R.U. (The Real University) imprint have released their compilation album No Face No Case following a strong stream of single throughout the early goings of 2020. Dubbed 'TRUSday,' Chainz and his cohorts honed their collaborative focus with strong tracks ranging from the Off-White™ anthem "Virgil Discount", to the "How I Feel" Remix and Worl's "New Levels New Devils." The compilation takes each unique voice, curated from Atlanta's various zones, and sets the members up for success with production from Tay Keith, Hitmaka, TM88 and more. This is 2 Chainz' first major release since the LeBron James-helmed Rap or Go to the League from March 2019.
The Atlanta-based team curated by 2 Chainz features Skooly, Hott LockedN, Sleepy Rose and Worl with 15-tracks giving each artist plenty of breathing room to truly shine. For the most part, 2 Chainz takes a step back to allow his label mates to take the forefront for a proper introduction to the masses. Other guest spots include Quavo, NLE Chopa, No Cap, Quando Rondo and Bear1Boss.
Stream No Face No Case in full below and in more music news, watch Meek Mill and Justin Timberlake's emotional music video for "Believe."