Brandan "BMike" Odums Inspires Southern Comfort's Upcoming London Mardi-Gras Event
Featuring performances from Big Freedia, Pxssy Palace, and Hackney Colliery Band.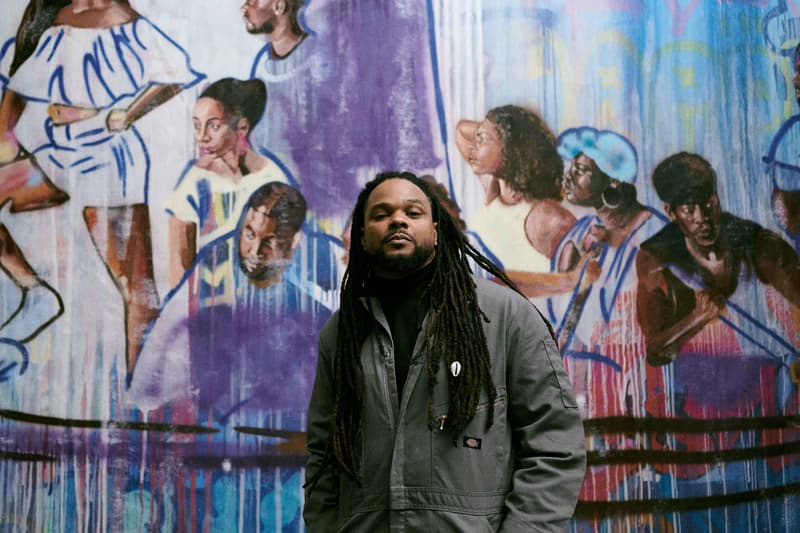 Southern Comfort has announced that the unique spirit of its New Orleans hometown will be coming to London this March. The individual behind the event's striking visual identity – dubbed "Southern Comfort Presents Mardi Gras" – is New-Orleans-based artist Brandan "BMike" Odums. With an atmosphere brought to life by the great BMike, performances from rising names in underground music such as Big Freedia, Pxssy Palace, and Hackney Colliery Band will feature alongside a series of exciting events, all held across two jam-packed days.
"Southern Comfort Presents Mardi Gras" will celebrate the magic and charm of New Orleans across a two-night immersive experience in central London held on March 4 and March 5. London's underground 26 Leake Street will be transformed into a loud and high-spirited street-scene inspired by a mural created by the visually ingenious BMike. Expect bold themed rooms, delectable Southern Comfort cocktails paired with a varied food offering from London-based New Orleans Bar and Kitchen Bayou Bar, an exciting range of immersive performances and much more. Self-expression, vibrancy, and energy are welcomed, if not championed.
Also helping kick-off the spring season in NOLA style are performances from New-Orleans-based hip-hop artist Big Freedia, DJ collective and club night Pxssy Palace, and East London live collective Hackney Colliery Band. By injecting a dose of NOLA-inspired spirit into the UK, attendees will have the chance to discover Southern Comfort's unique take on the well-known New Orleans Mardi Gras celebration in its full form.
The first in a series of special events arriving into the UK, we can expect many more upcoming surprises from Southern Comfort. Grab your tickets online now via Southern Comfort's website to participate in one of London's biggest celebrations come March 4 and 5. This is an over 18s event only.
DISCLAIMER: We discourage irresponsible and/or underage drinking. Drink responsibly and legally.