'Rick and Morty' Joins Krispy Kreme for Pickle Rick Donut
Wash it down with a Fleeb Juice shake.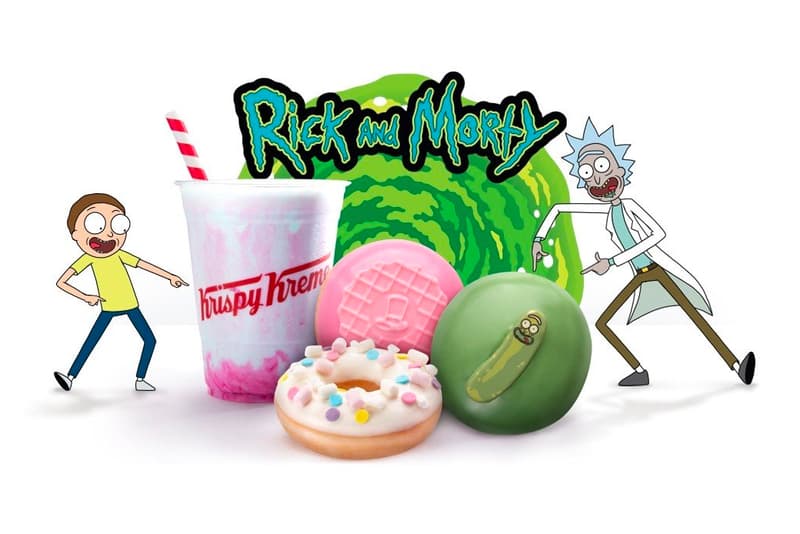 The latest bit of Rick and Morty licensing arrives in the form of donuts and a milkshake from Krispy Kreme. Coming off a surprising collaboration with Reese's, this new Australia-exclusive offering sees three donut flavors: Pickle Rick (lemon flavored), Simple Rick's Wafer Cookie, and Strawberry Smiggles.
All three donuts can be washed down with a Fleeb Juice shake, made from Krispy Kreme's raspberry and blue heaven flavors. Those in Australia can find this assortment of special treats launching on March 16 at select Krispy Kreme locations.
For more food news, the KitKat McFlurry returns to McDonald's Japan after 7 years.