Kit Kat Introduces Celebratory Birthday Cake Flavor
Complete with colorful sprinkles.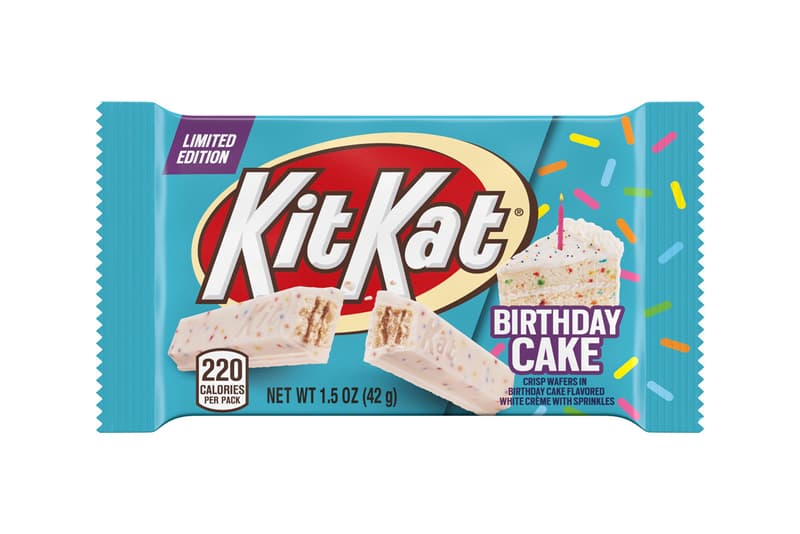 After revealing a new zesty and sweet Lemon Crisp candy bar last month, Kit Kat is now introducing a limited-edition Birthday Cake flavor to celebrate the beginning of spring. The crispy wafer is dipped in a vanilla-flavored white crème mixed with a colorful assortment of sprinkles — marking the first time the candy brand has ever used sprinkles or added any elements to the bar's coating.
"How can you have birthday cake without sprinkles?" asked Justin Kukura, Senior Manager of chocolate development at Hershey's. "It has a fantastic flavor, and there's that color and visual element." The wafer's sweet flavor gives the sensation of delving into a birthday cake, while the sprinkles give the creamy texture an added crunch.
Kit Kat Birthday Cake will launch nationwide in April for a limited time only. Each 1.5 oz bar will retail for $1.09 USD. Expect more Kit Kat flavors to launch throughout 2020.
In case you missed it, take a look at Oreo's collaboration with Supreme.