HUMAN MADE Crafts New Collegiate Heart Ring
Embellished with a dark red stone.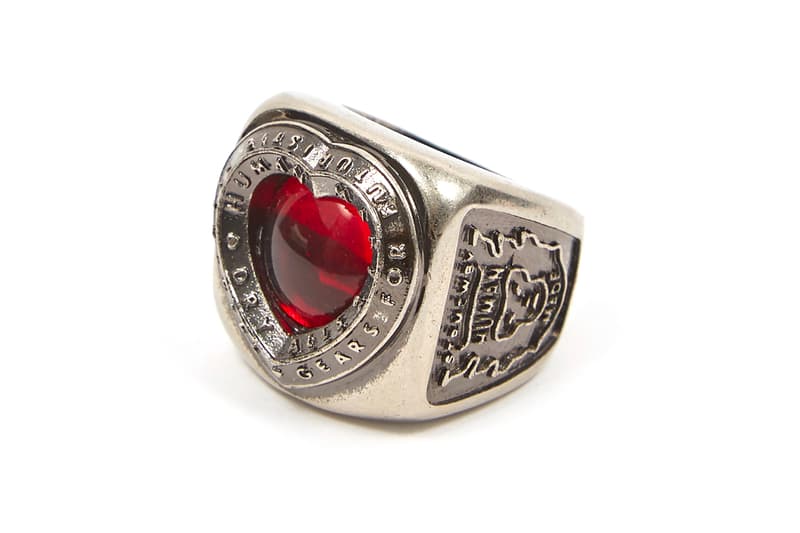 1 of 3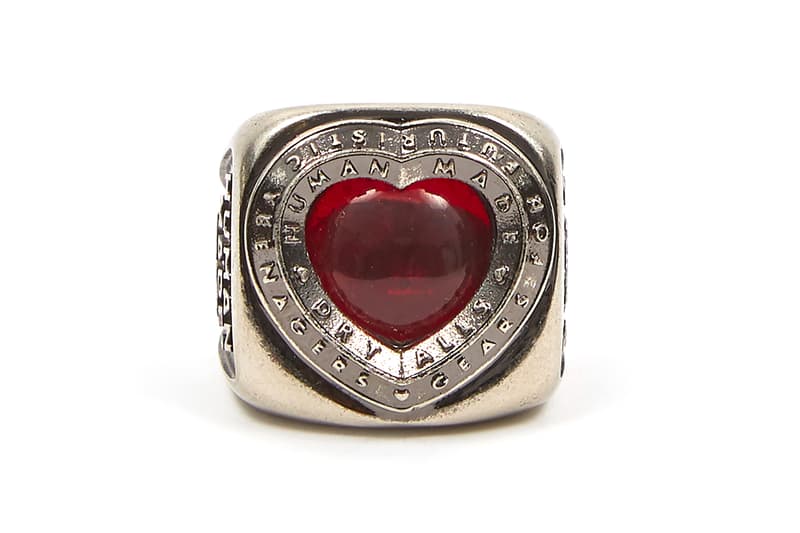 2 of 3
3 of 3
Two years ago, HUMAN MADE unveiled a gold Triple Ring and College Ring meticulously engraved with a bevy of details that nodded to ivy-inspired designs. Most recently, the Japanese imprint has returned with yet another collegiate ring, this time in brass and embellished with a bold red stone.
Stamped at the center of the piece is a dark semi-translucent stone cut in the shape of HUMAN MADE's heart logo. "HUMAN MADE" and "DRY ALLS" branding is thinly engraved around the shape, followed by "GEARS FOR FUTURISTIC TEENAGERS." Placed at the right side of the ring is the label's logo with its heart motif, while the left side boasts the brand's other Sk8thing-developed logo. Handcrafted in Japan, the brass ring comes with a slightly darkened, oxidized finish that blends well with the deep tint of the center gem. As a final note, all of the edges have been rounded and polished for added comfort to the ring's square construction.
The HUMAN MADE Brass College Heart Ring is currently available at Goodhood's website for $343 USD.
In case you missed it, check out the recent Girls Don't Cry x HUMAN MADE's Valentine's Day capsule.