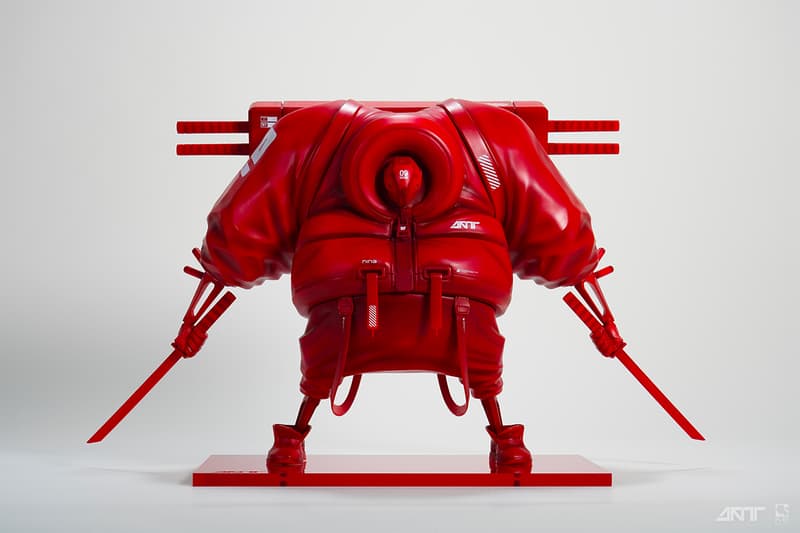 1 of 9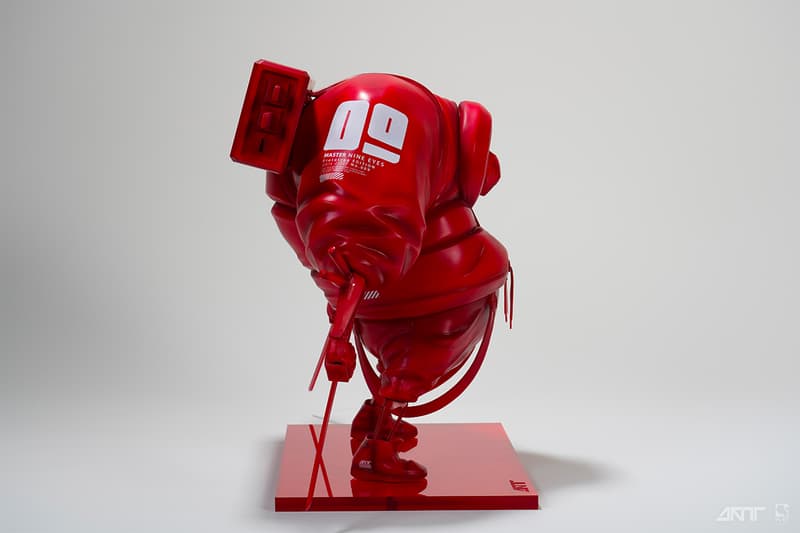 2 of 9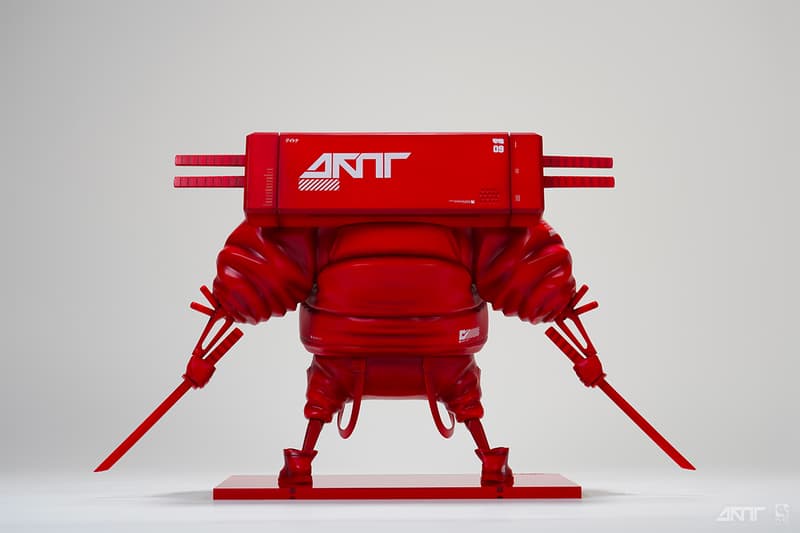 3 of 9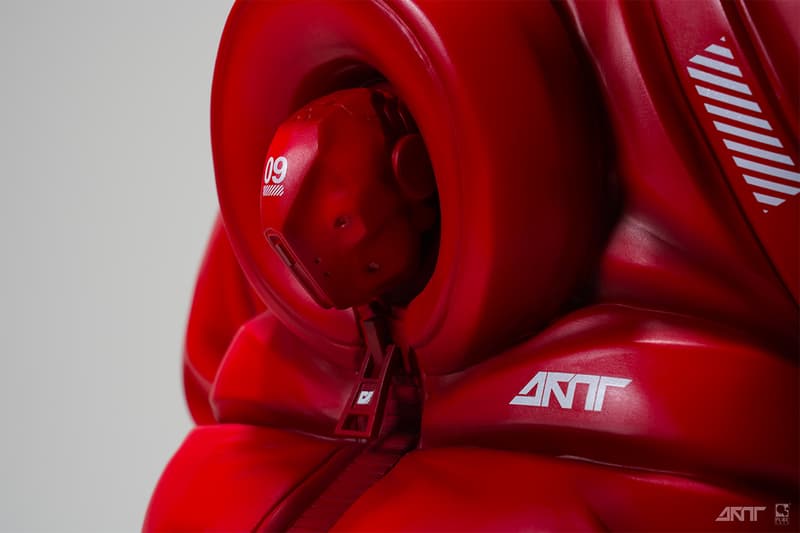 4 of 9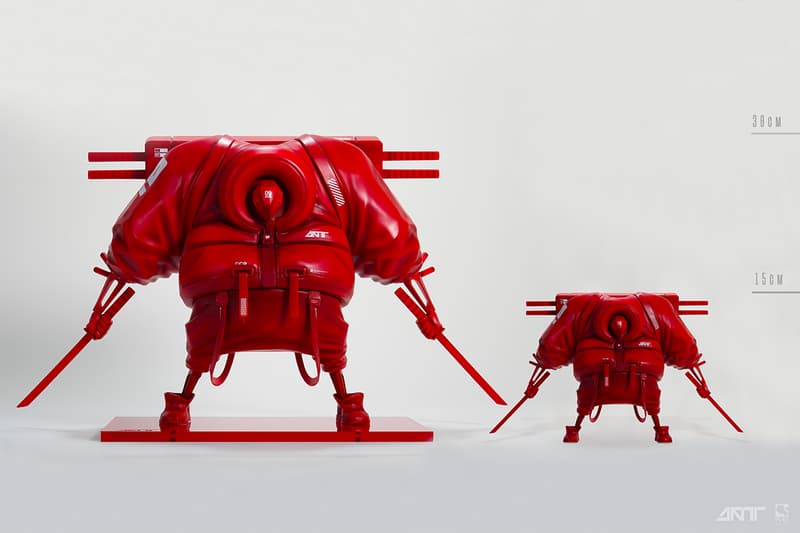 5 of 9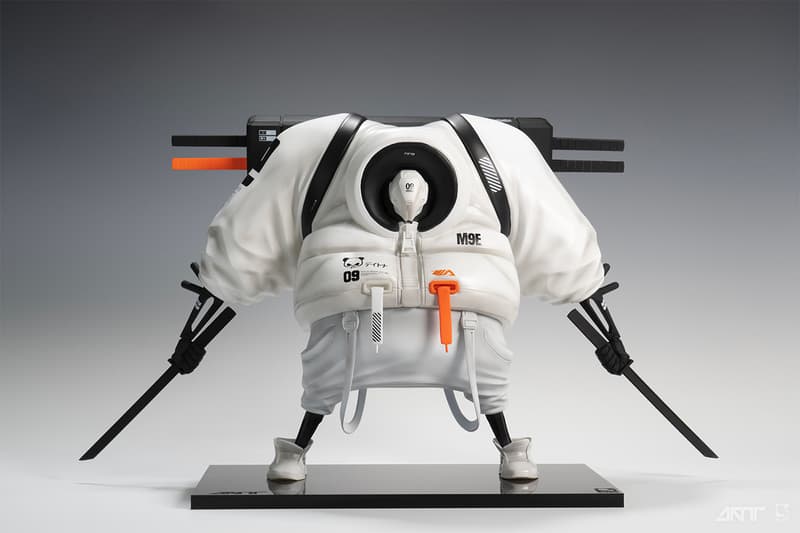 6 of 9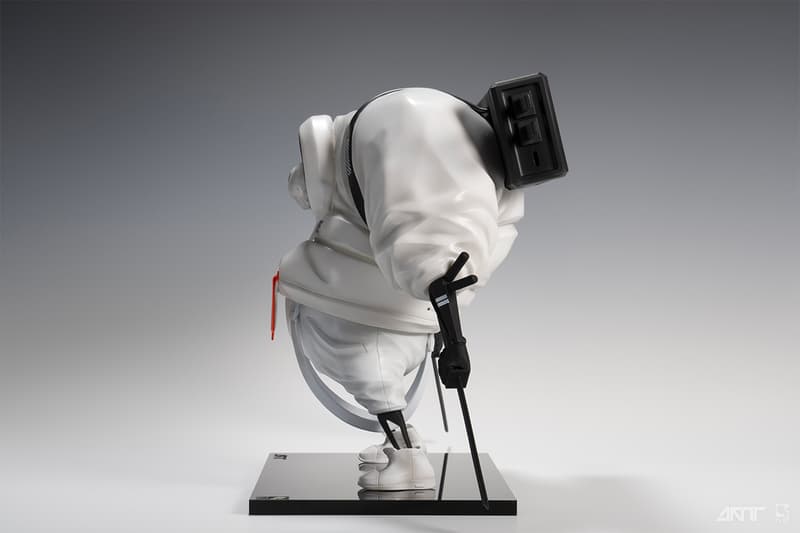 7 of 9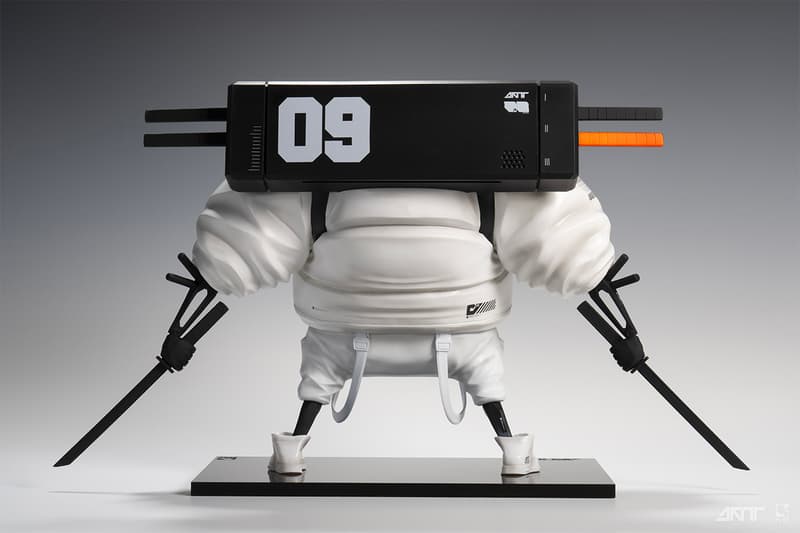 8 of 9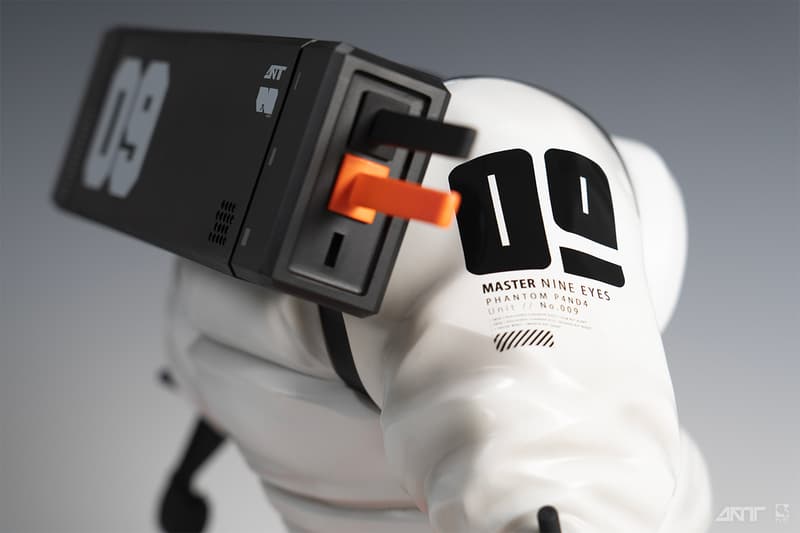 9 of 9
Daytoner Debuts Battle-Ready Robotic Sculpture
Complete with a puffer jacket and sneakers.
---
Artist Daytoner and art toy producers PureArts have teamed up to create a new sculpture that embodies an epic entrance into battle. Named Master 9 Eyes (M9E), the figure is posed with two swords out, ready to fight in either a red or "PHNTM P4ND4" black and white colorway.
The character's design was first drafted and 3D sculpted by Daytoner before being turned over to PureArts for production. In addition to its double swords, M9E sports a fashionable look, complete with a bold puffer jacket, baggy pants, sneakers and a katana backpack. The PHNTM P4ND4 colorway is inspired by the philosophy of yin and yang.
M9E's overall shape appears to be human, however, Daytoner added some robotic details in the face and hands that make it truly otherworldly. "His opponents usually underestimated him due to his chunky appearance… but he always had a better stance," says the artist.
Both colorways are currently available for preorder on Kickstarter. Each is offered in two different formats: a 1/6 scale resin figure complete with an engraved plexiglass base or a 1/12 vinyl figure. Daytoner plans to launch a third colorway if a 300% funding goal is reached.
Elsewhere in art, Stickymonger explores a "LONESOME PLANET" in Dubai solo exhibition.