THE SHOPHOUSE Celebrates Japanese Craftsmanship With Latest Exhibition
Highlighting the potential of heritage crafts.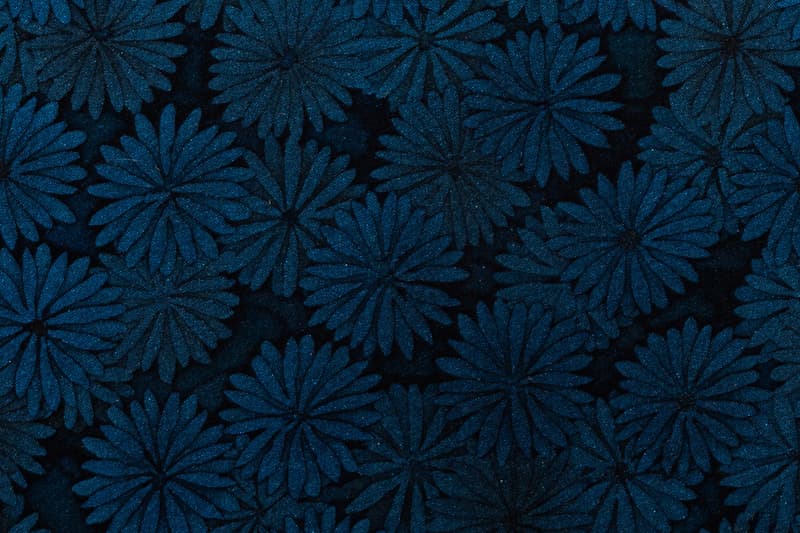 1 of 5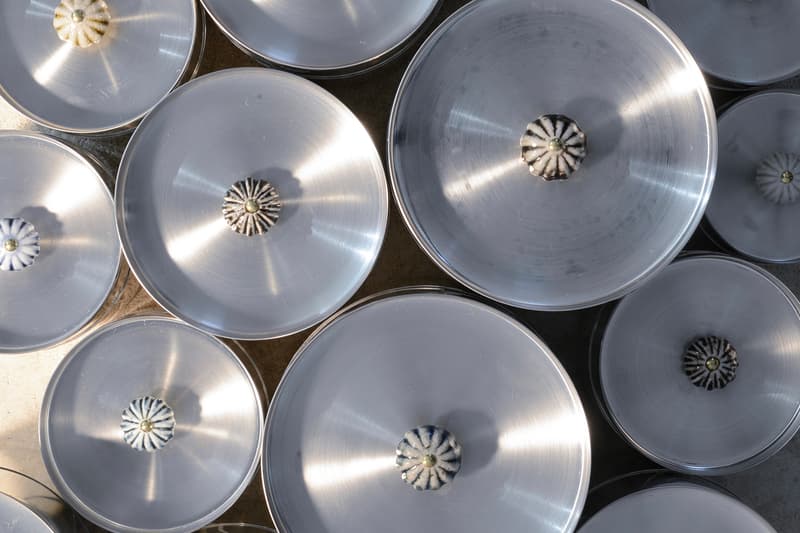 2 of 5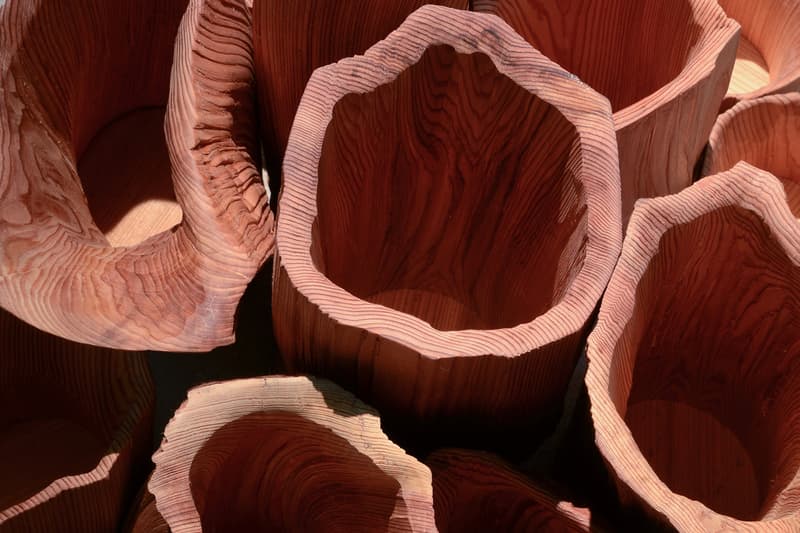 3 of 5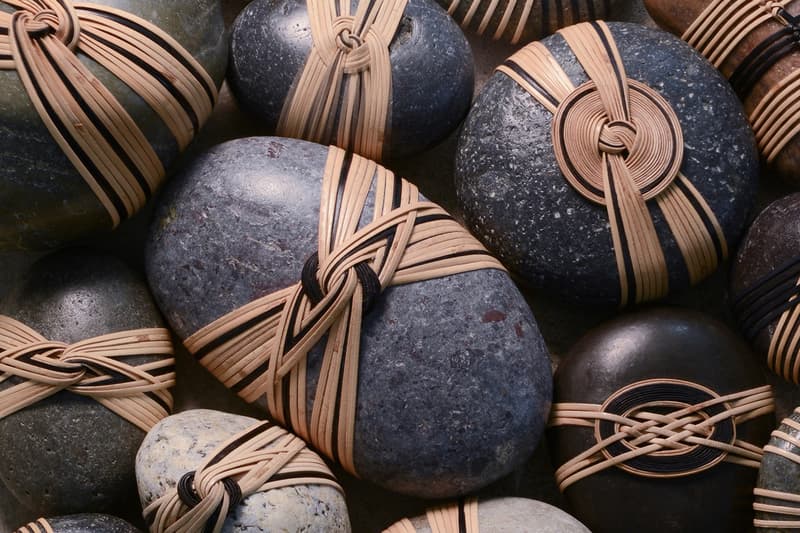 4 of 5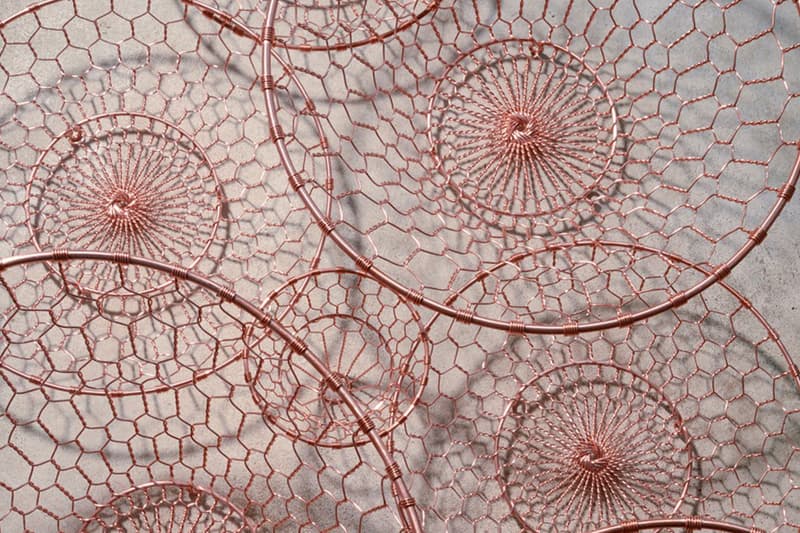 5 of 5
Following its retrospective look at Martin Margiela, Unveil Limited's THE SHOPHOUSE project has now put together its latest exhibition celebrating Japanese craftsmanship. Exploring the potential of heritage crafts, the expansive showcase investigates textile and dyeing artist Ena Furuya, tea caddy maker Takahiro Yagi/Kaikado, copper utensils maker Toru Tsuji/Kanaami Tsuji, knot stone artist duo Shizu Designs and woodwork artist Shuji Nakagawa.
木春菊.(margaret.) by Ena Furuya focuses on the one-of-a-kind textiles crafted by the artist based in Yamanashi Prefecture. Working single-handedly from her studio in Koshu. Ena employs the traditional batik dyeing process which uses melted wax painted on to prevent dye from penetrating the cloth to form unique patterns. Tea caddies with ceramic knobs by Takahiro Yagi/Kaikado x Steve Harrison, brings Takahiro Yagi, the sixth-generation of Kaikado, a long-established Kyoto manufacturer of "chazutsu" (handcrafted tea canisters) from the Meiji Restoration with the acclaimed British potter. The three new series of caddies are topped with handmade ceramic knobs.
Copper utensils by Toru Tsuji/Kanaami Tsuji explores the traditional beauty constructed by Toru Tusji, second-generation of Kanaami Tusji, a company/workshop in Kyoto that produces copper kitchen utensils with the traditional techniques of Kyo-Kanaami for contemporary lifestyles. Knotted stones by Shizu Designs highlights the fanciful, decorative pieces Shizu Okino conceived back in 2001 by combining traditional Japanese basketry with rocks by wrapping the mundane pieces of nature with decorative ties of rattan, like those used on Japanese ikebana baskets
Finally, Wood cups and vases by Shuji Nakagawa displays the works of the third-generation of Nakagawa Mokkougei, Shuji Nakagawa. Showcasing the latest fine wood crafting expressions of the Kyoto workshop recognized for its contemporary iterations of the "Ki-Oke," an iconic Japanese wooden bucket design. Each bucket is still handcrafted using a technique developed seven hundred years ago during the Muromachi era and can be found in many Japanese households today used for contemporary purposes.
THE SHOPHOUSE's Japanese Craftsmanship exhibition is on now until January 31, 2021. Due to the current situation of COVID-19, THE SHOPHOUSE asks guests to contact them with preferred visiting times, so they can accommodate accordingly.
THE SHOPHOUSE
4 Second Lane
Tai Hang, Hong Kong
View this post on Instagram
In case you missed it,  PLEASURES and Eric Haze deliver a capsule that goes beyond the streets.