LRG and Coca-Cola Tease Collaborative Collection
Featuring one of the most iconic Coca-Cola characters, the Polar Bear.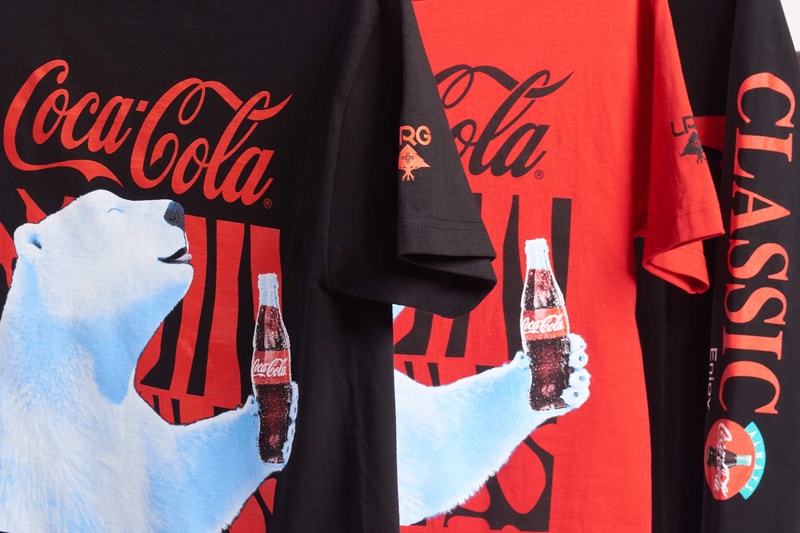 So-Cal based clothing label LRG has hinted towards infiltrating the world of big brand collaborations by tapping in with the iconic beverage franchise, Coca-Cola. Lifted Research Group (LRG), founded by Jonas Bevacqua and Robert Wright, has long championed underground culture in the world of fashion but now the label looks to expand its reach to a different level. Mixing the worlds of streetwear and legacy franchises has provided a mixed bag of results but LRG and Coca-Cola make sense as a seamless pairing due to the fact that both have a focus on infiltrating not only the product arena, but also clothing, electronics and outdoor equipment as well.
Teasing the collab, LRG will incorporate signature branding from both brands, riffing off the avid collectibles and recognizable characters that Coca-Cola has provided over all of its years being a bigger-than-life brand. Each piece of the collection uses a specific color palette from both of the brands, embroidered logos and classic graphics like the Coca-Cola Polar Bear. As of now, it looks like the collection will be more fall/winter-based, delivering pieces like a windbreaker, a pull-over fleece and fleece pants, just in time for the Holidays.
Stay tuned to HYPEBEAST for more on the full collection unveil of The LRG FOR COCA-COLA® collection and head to LRG's website to purchase it when it releases on December 26.