88rising and SiriusXM Debut "88RISING RADIO": An All-Asian Artist Music Channel
The platform will feature interviews, performances and music and will be available 24/7 across North America.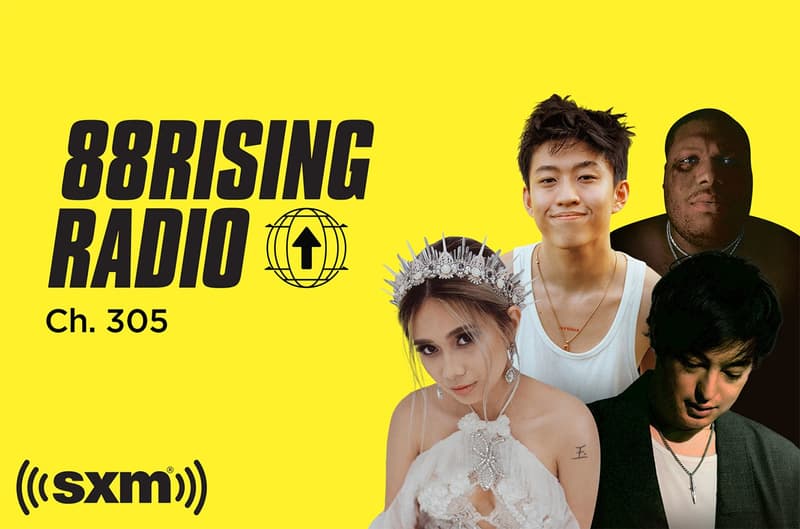 88rising, music and media entity founded by Sean Miyashiro, has joined forces with SiriusXM to launch "88RISING RADIO" — a 24/7 radio channel streamed in North America that will exclusively feature Asian artists of multiple genres. This serves as the latest creative outlet for Miyashiro's imprint which is widely recognized for its talented roster of artists including Rich Brian, NIKI, Joji, Higher Brothers and more, as well as its annual music festival "Head in the Clouds".
Through this platform, listeners will have the pleasure of indulging into an extensive array of music including K-Pop, Asian R&B, hip-hop and others. In addition to songs from the label's own artists, tunes from BLACKPINK, BTS, Peggy Gou and more will be featured.
Once a vaccine is readily available and quarantining restrictions are lifted, the channel will also serve as a space for artists to participate in interviews, interact with listeners and bless fans with live-on-air performances at SiriusXM's Los Angeles and New York studios.
Programming will also be included courtesy of rapper and actor Dumbfoundead, LA-based DJ, singer and 143 Worldwide co-founder SOSUPERSAM, and 88rising's own Sean Miyashiro. Dumbfoundead's morning show entitled "DUMB EARLY" will be dedicated to keeping fans updated with the latest in Asian pop culture and music news. SOSUPERSAM will host a weekday show dubbed "SOSUPERSOUNDS" which will involve christening listeners with the best afternoon bops and new music discoveries. Miyashiro alongside the Joy F*ck Club will host The Greatest 8 — a six-part comedy interview series hosted by comedian Joel Kim Booster that dives into the success and stereotypes of the Asian-American lifestyle.
"88RISING RADIO" is available for streaming now on SiriuxXM.
For more on the latest updates in music, the Wu-Tang Clan has linked up with Texas for a new single dubbed "Hi".