TASCHEN Launches Its Second 'Star Wars' Archive Book
Covering the era of the franchise's divisive prequels.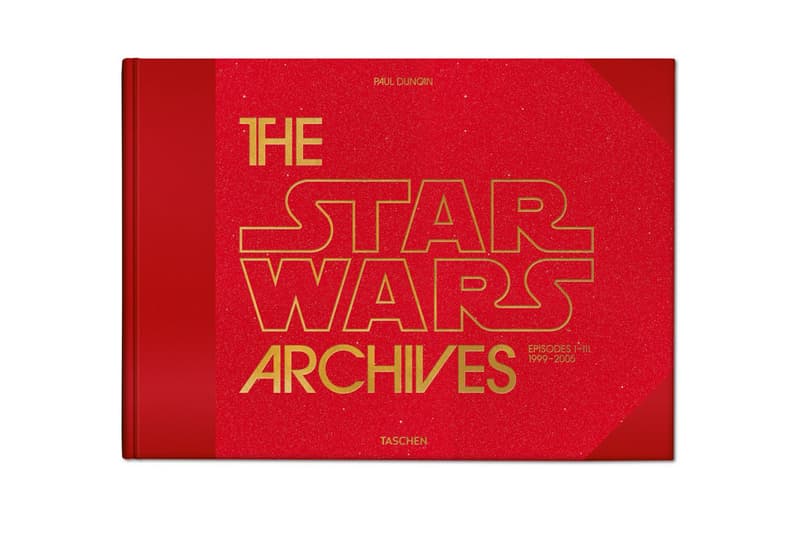 1 of 11
2 of 11
3 of 11
4 of 11
5 of 11
6 of 11
7 of 11
8 of 11
9 of 11
10 of 11
11 of 11
After launching Star Wars Archive Volume 1 back in 2018, publisher TASCHEN returns for its second instalment with a focus on the years between 1999-2005, and the making of the prequel trilogy.
Driving the development of nascent digital technology, George Lucas began to perceive how he could create new creatures and new worlds on a grander scale than ever before. He created the first digital blockbuster, and met resistance when he pushed for widespread digital cameras, sets, characters, and projection – all of which are now used throughout the industry.
Crafted with the full cooperation of George Lucas and Lucasfilm, this second volume covers the making of Episode I The Phantom Menace, Episode I Attack of the Clones and Episode III Revenge of the Sith.
It also features exclusive interviews with Lucas and his collaborators and is illustrated with script pages, production documents, concept art, storyboards, on-set photography, stills, and posters.
The Star Wars Archives 1999–2005 is available now from the TASCHEN webstore, retailing at £150 (approximately $197 USD).
In other news, Palm* Studios has showcased five years of portraits in a new book.