Moderna Shares Skyrocket Following the Annoucement of a 94.5% Effective COVID-19 Vaccine
Following last Monday's news of Pfizer's 90% effective vaccine.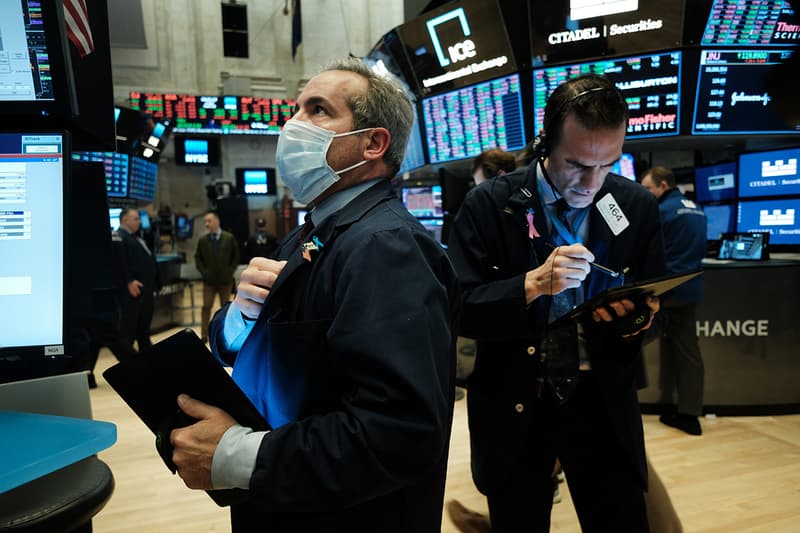 Shares in Moderna Inc. have shot up by 16 percent in premarket trade today after the biotech company announced its COVID-19 vaccine candidate, mRNA-1273, demonstrated 94.5 percent efficacy in a Phase 3 trial. This follows last Monday's news that Pfizer had manufactured a 90 percent effective COVID-19 vaccine, which led to an uptick in shares for movie theaters and a decline in shares within "stay-at-home" sectors, like Netflix, Zoom and Peloton.
In a press release, the company outlined plans to file for an Emergency Use Authorization for the vaccine with the U.S. Food and Drug Administration within the next few weeks, though the company's findings have yet to be corroborated by a peer-reviewed journal or other external source. Moderna has also stated separately that its vaccine can remain stable at standard refrigeration temperatures for 30 days — a vast improvement from its earlier seven-day estimate. The vaccine will also remain effective at room temperature for 12 hours. This, coupled with the fact that the vaccine won't require any sort of special handling, signals that the vaccine may be easily distributed in pharmacies and clinics.
And, as promising vaccine news continues to roll in, industries are working to hone their strategies for navigating future in-person events; according to reports, Ticketmaster will require its event attendees to produce documentation of a a recent negative COVID-19 test result or a vaccination before entering the venue.